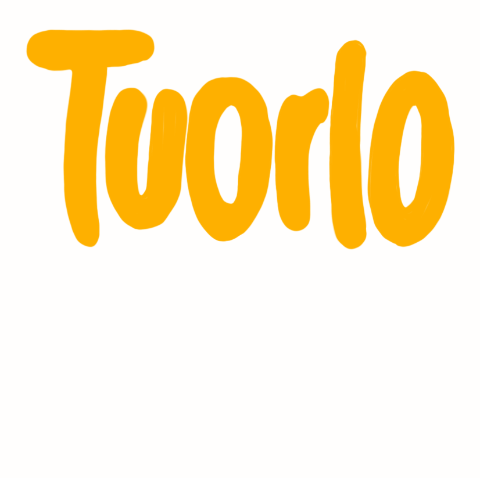 We talked with Rosario Floriddia, owner of the homonymous legendary Tuscan farm, about ancient grains, health, sustainability and landscape.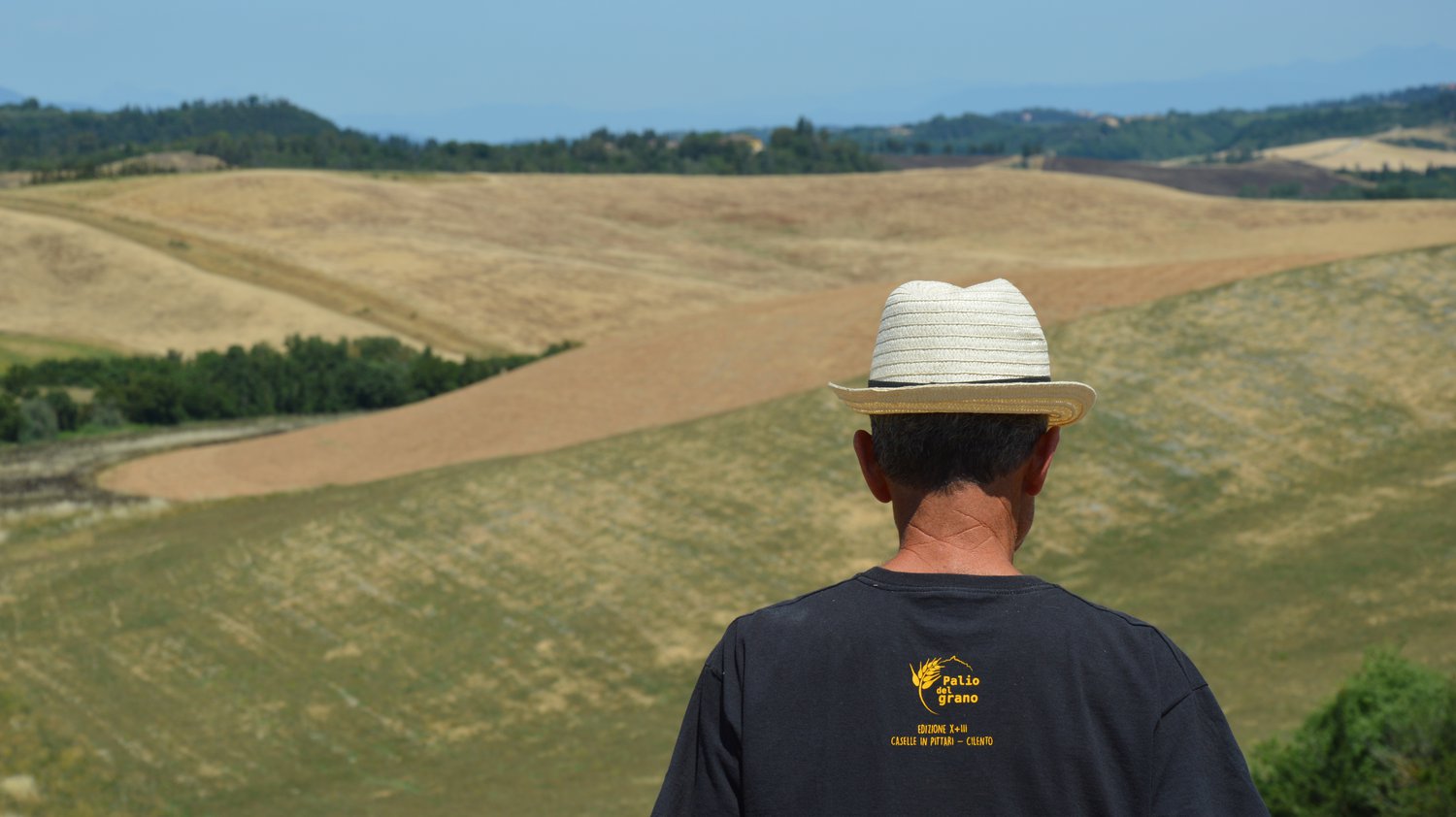 Very few countries managed to use the versatility of cereals like Italy did: a truly valuable product, able to inspire thousands of recipes around infinite pasta shapes, regional and local bread varieties, and all those inventions everyone knows well.
But since too many years, a greedy and careless industry reduced this precious ingredient into a badly done base for environment-health-harmful preparations. And then there is a small, virtuous and lovable niche, which is trying to develop different projects while looking at the past, which reopened the eyes to something that was existing before, but was modernly deleted.
The Azienda Agricola Biologica Floriddia, located in Peccioli, is managed by the brothers Rosario e Giovanni Floriddia and represents the symbol of this return towards ancient grains varieties, incredibly advantageous and ethical and able to achieve miracles.
Let's dive into their golden perfumed fields and understand, together with Rosario, why this particular way of working is crucial for both mankind and the Planet.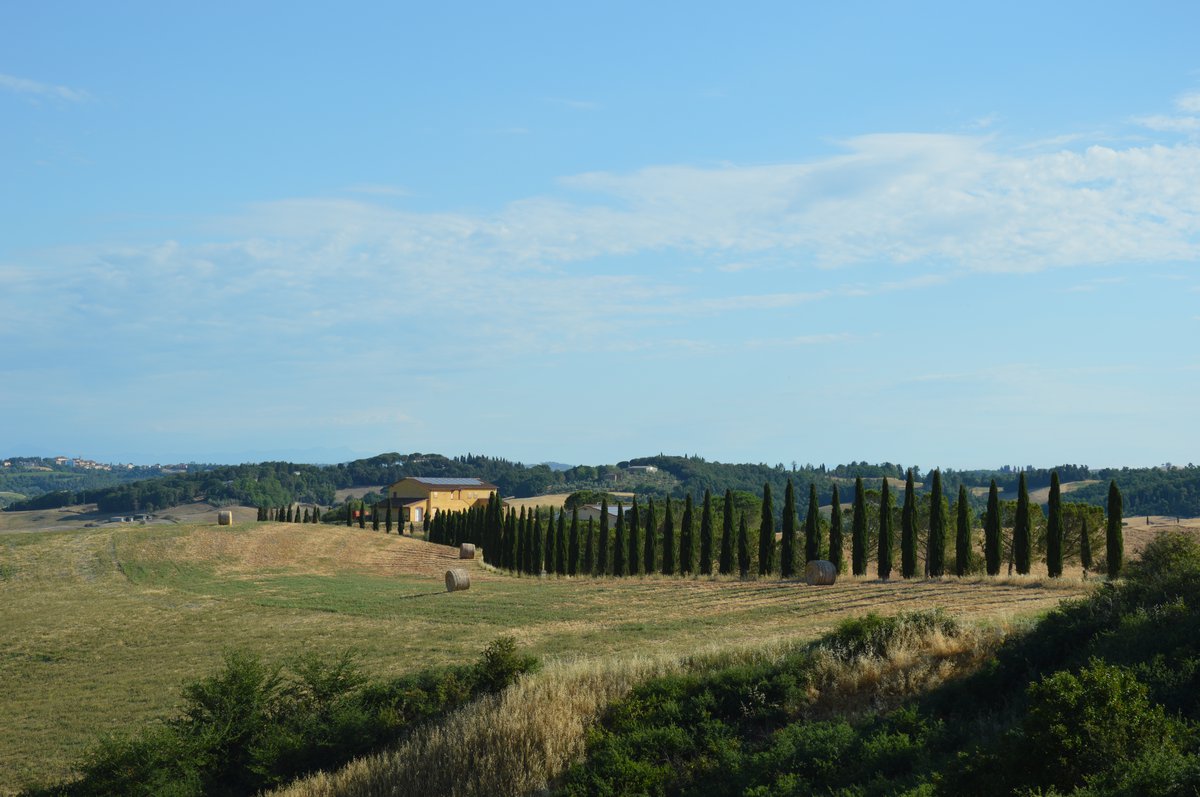 The story of your company is pretty peculiar. Could we hear it?
The company was started between the 50s-60s by our parents Giuseppe and Sabia, who carried out the idea of a respectful agriculture, but still conventional. In the late 80s my brother and I decided to convert everything to a certified organic activity, attempting to get close to nature and follow a contemporary real agriculture. Eventually, in 2006, the most important moment in Floriddia's history arrived: we decided to plant ancient cereals varieties, which nowadays represent our whole production, and we developed an innovative stone mill, able to precisely clean and select all the elements. We can say the our story talks about progress, about renewal and self-questioning, about opened minds towards new projects and suggestions.
We need to admit our mistakes and constantly improve ourselves: after all, the current production is far higher in quality when compared to the first one, there is no doubt. We are nowadays totally independent and we feel part of this beautiful revolution.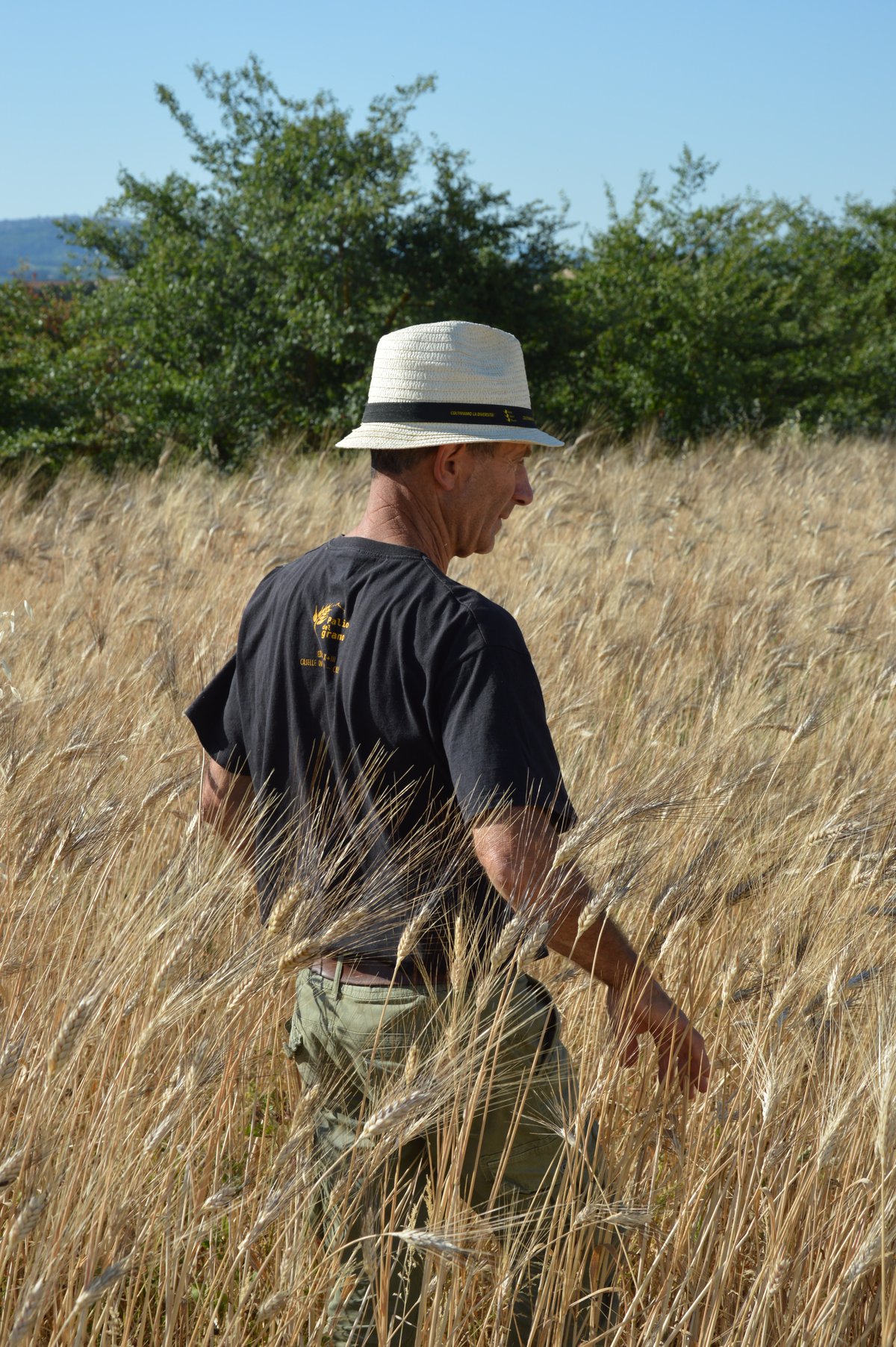 How did you develop this mindset?
A few years ago I had the luck to meet the geneticist Stefano Benedettelli and the agronomist Giovanni Cerretelli: they introduced me to the concept of ancient cultivations as a solution to many productive and nutritive problems. Along with them we started this incredible adventure towards quality. A reaction against that horrible, vicious and chemical circle that started with the industrial "miniaturization" of the plants, done to increase the return. Indeed, since the wheat is physically shorter, it will be endangered by infesting plants, justifying the usage of herbicides to remove them. In this half-dead monocultural field, a third mistake, you will only see the bugs which are interested in that particular system, without competitive species, that will consequently need to be killed through insecticides. Then, an insistent rain or fog will be enough to create molds and mushrooms around the voluntarily compressed spikes: it is time for the fifth mistake, the fungicides. We didn't want to be part of this deadly circle, which sounds funnily surreal: we had every kind of available good produce, unti money hunger led to still unpunished dangerous and disastrous actions for our health and for the Planet. It is already obvious how the cost of spending money at the supermarket is higher than the bill itself, and it includes future environmental and medical expenses. We still need education.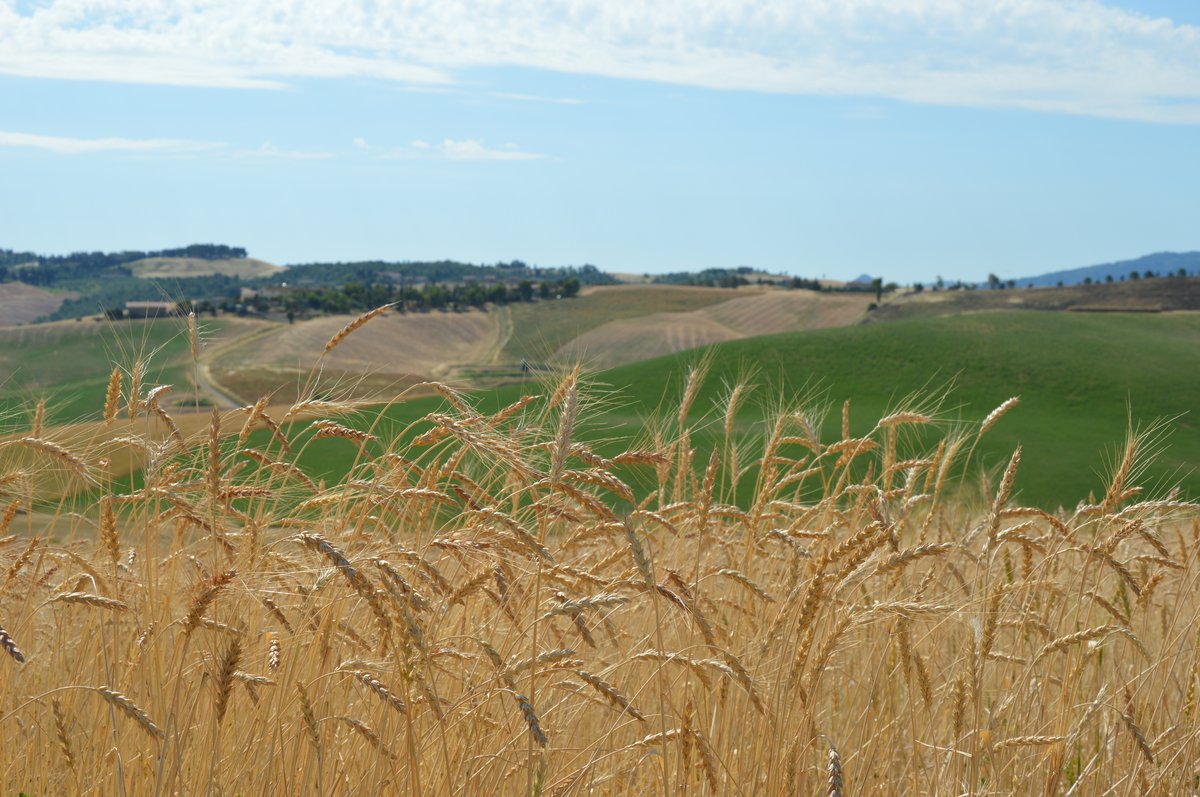 Why are these cultivations so important?
There are a lot of reasons! Starting from their aspect, we can appreciate the height and the well-developed radical apparatus, which are very important to naturally stop the growth of infesting plants and therefore delete chemical solutions. Their intrinsic qualities make ancient cereals beyond superior in terms of organoleptic and nutritional characteristics. It is impressive how our gluten-intolerant clients happily eat our products, with no problems afterwords.
The nutraceutical power of whole grains is incredible, especially if obtained through a low temperature stone milling, since they maintain all the beneficial properties, they keep their soul intact. A food almost becomes a medicine, helping the body to prevent adult-age illnesses which are lazily not reconnected to years of wicked alimentation, a processed one, full of fats, sugars, mistakes and pain. It is not a mystery how refined flours drastically augment the possibilities of glycemic peaks, which are linked to severe consequences.
It is also clear how this cultivations are healthy for the environment, for its biodiversity and its balance, but also to carefully curate beautiful landscapes of soft golden, green and brown silhouettes: the pasta we choose will impact the poetry of a hill, because the ingredient comes from a soil, and the soil creates the frame we live in.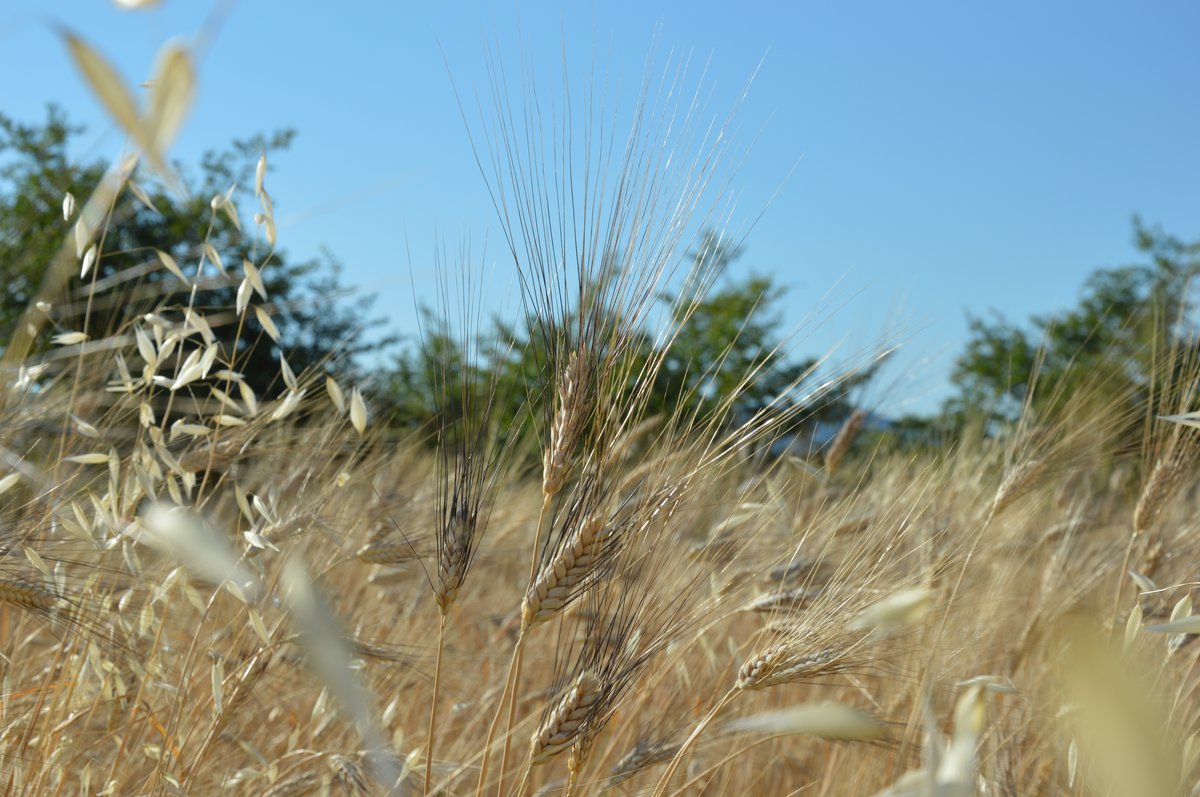 What daily motivates you to go through all the difficulties?
We couldn't do differently. Even if they would tell us we can't hope anymore, we'd still fight to end this sadness. Enlightened agricolture outsmarts the industrial one: you don't need to produce the pesticide, you avoid its transportation to the farm and the pollution of its application. You basically simplify this paradoxical chain, you make it easy and intuitive.
We try to educate and create a net of small producers bringing farms to cities, explaining our role to students. We emphasize the commitment towards a public welfare, towards an aware life beyond the mere salary goal, towards social responsibility. I would like to see slightly more independent houses, with a small self-production of ingredients that would also bring back self-esteem. Eating correctly is perhaps the Earth-saving action which results closer to us, we can't ignore it.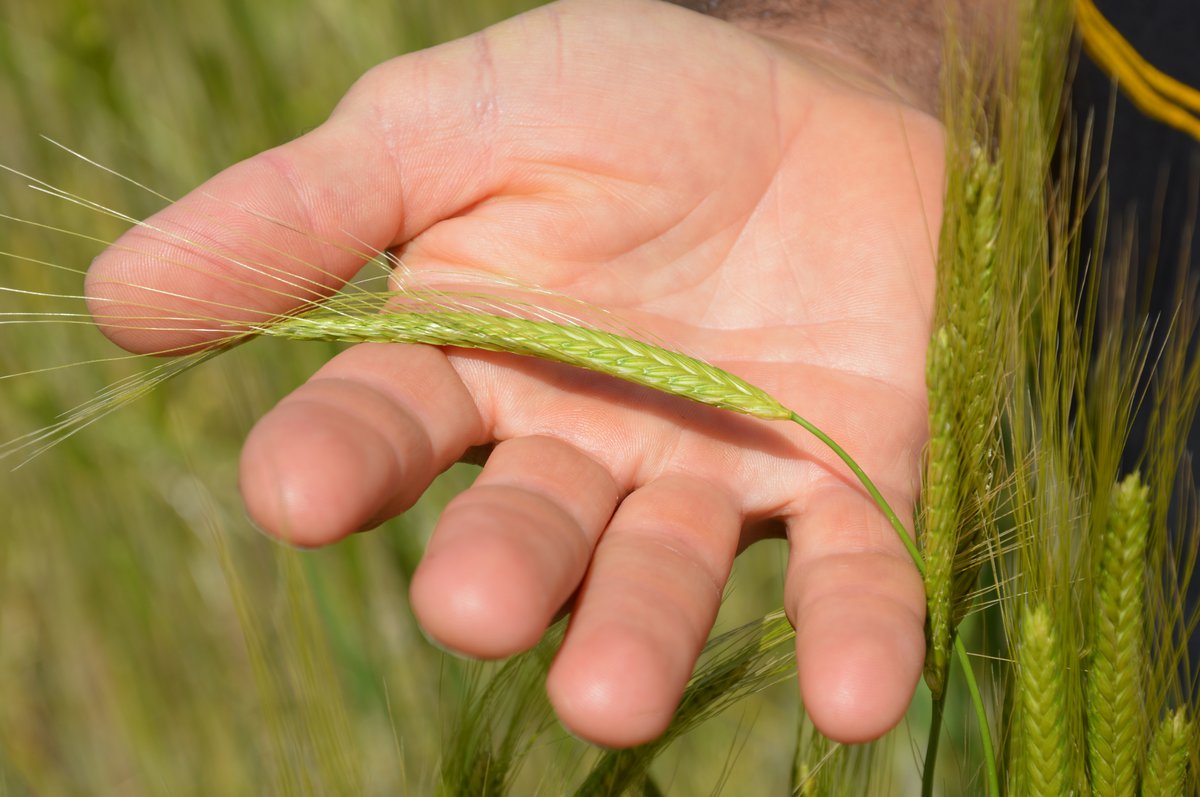 Rosario Floriddia is a hero, his eyes are full of passion and genuine desires to change this sick system. A system that is deleting the past of future generations, lost in a new modernity, with no memories. To eat additives-free, local and ethical foods, brings you back to a totally destabilizing gustative dimension: that same wheat field scent comes out from the cooking water of a fragrant and intense pasta, which is respectful and almost curative. Ancient knowledge guided us into avant-garde, unveiled what was hidden, enlightened a new way to approach important issues and allowed us inside a new possibility. We need to consume less, to use all these vibrant gifts in a better way, to rescale ourselves, to find a connection with the earth and with a less exasperated life rhythm. These are big and scary jumps, but what a sweet reward.