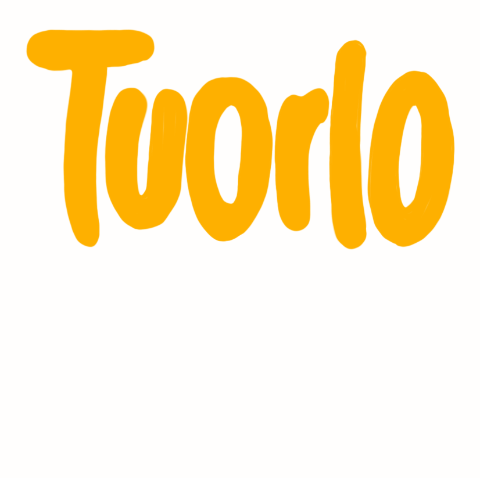 Food
Meet the chefs behind the newly-awarded Michelin 3-star Cocina Hermanos Torres - committed to the environment from day one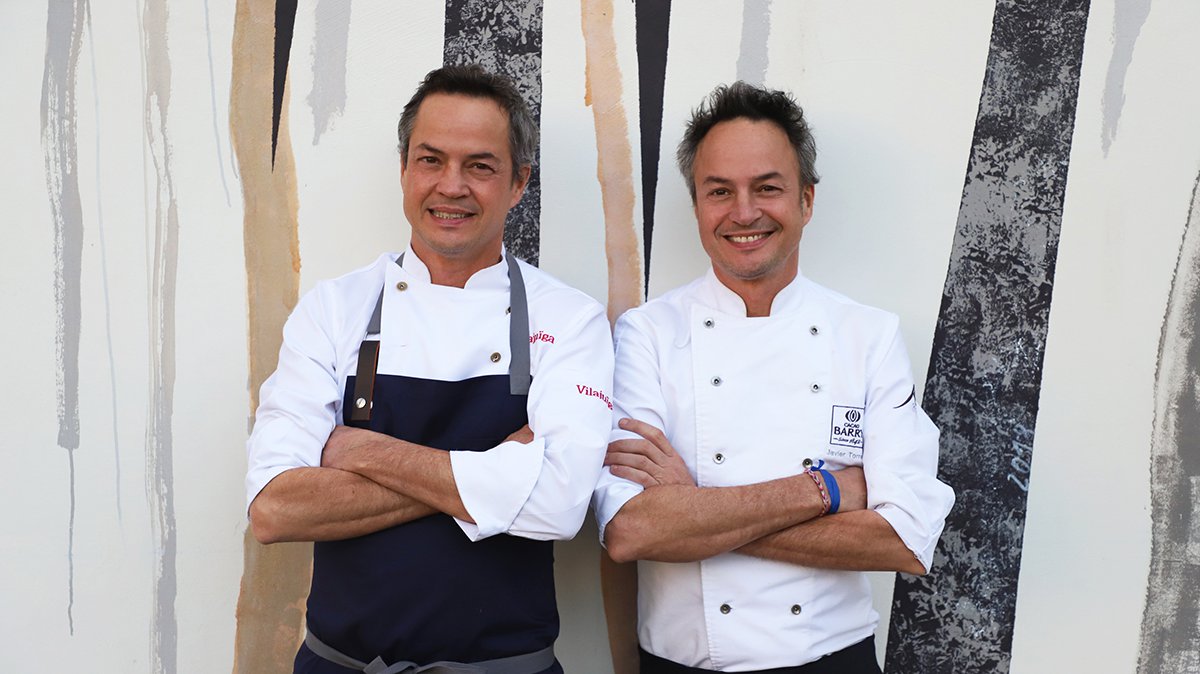 Opening just 4 years ago, Cocina Hermanos Torres is the creation of a dedicated duo of brothers, Sergio and Javier Torres, and has recently been awarded its third Michelin star.
The restaurant is the culmination of the brothers' shared childhood dreams, achieved through their strong attitude of determination which was present from a very young age. They took much inspiration from their Grandma Catalina who played a crucial role in their lives, introducing them to the basics of their traditional cuisine, leading them through the vibrant local markets, and showcasing authentic recipes.
In their motherland, Spain, the brothers have become highly recognisable beyond the kitchen. They are authors of culinary books and starred in long-running eponymous TV shows Menudos Torres and Torres en la cocina, broadcast between 2015 and 2019.
In every episode, the focus was on promoting healthy eating habits and caring about the ingredients used. Before opening their dream restaurant, the two had been honing their skills, intentionally working apart in different Michelin-starred establishments, with a solid plan to separate and then exchange knowledge once reunited and working together. Javier focused on Spain, while Sergio explored the classic French fine-dining scene, working at Le Jardin des Sens, Alain Ducasse, and Philippe Rochat.
The restaurant's reputation is far-reaching, bringing guests from outside of Spain, keen to experience its delights. The long-awaited project became a place that puts the kitchen in the spotlight, it literally hides nothing. The curious diners, even while seated, can see from their tables the different areas of the kitchen such as pastry, cold preparation, and even the chef's offices and the research and development areas. Everything is on display.
The flawless and impactful dining room, often called 'the kitchen in the restaurant', gives the impression of three suspended cooking stations emerging in the middle of the mysterious, barn-like dining space, with its subdued lighting and surrounded by white-clothed tables. Each seat offers a perfect view of the preparation wizardly, bringing an enchanting feeling of being a part of the magic, with no walls or barriers between diner and chef.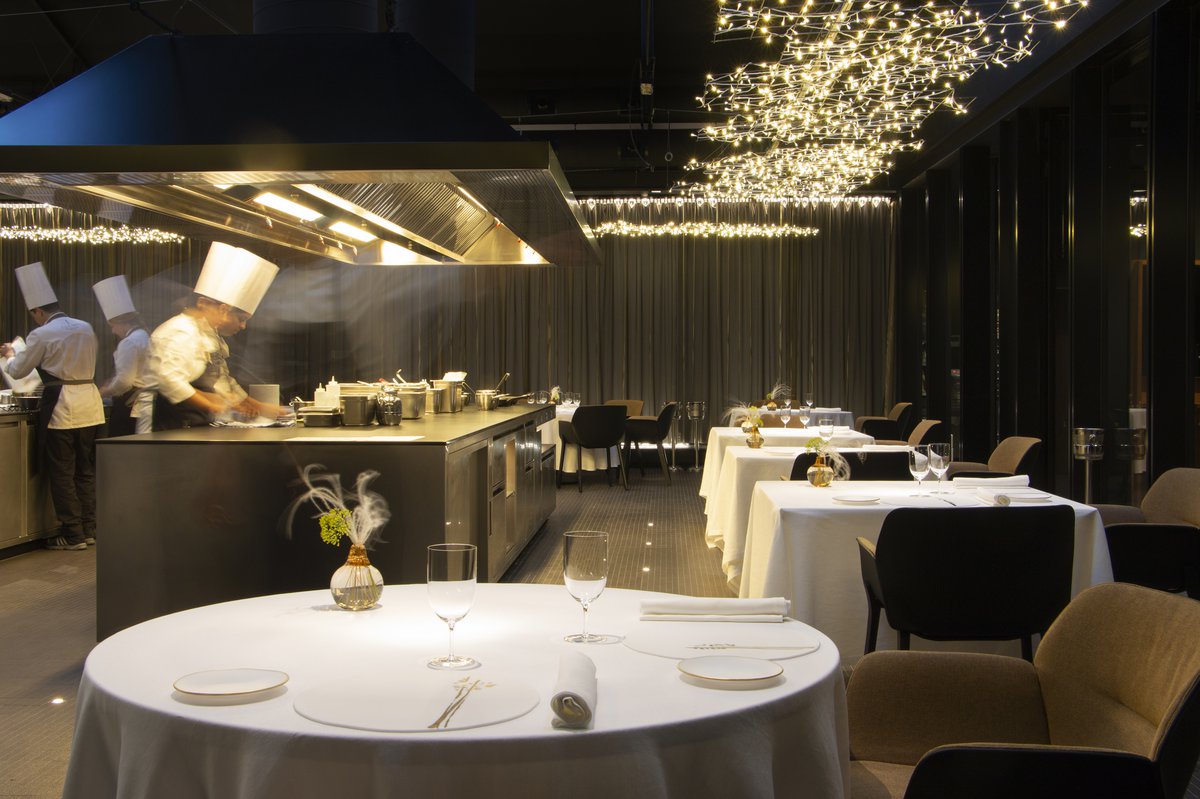 David Egui
A 15-course tasting menu is the result of meticulous work, specifically with regard to the bases and sauces, infusing personal elements and memories such as a trip to Brazil or an homage to their father, without shying away from using the latest technologies such as 3D printing. For the dish dedicated to their father, they use a particular sweet type of onion from their father's farm in Fuentes de Ebro. This family treasure is turned into an impeccable soup, full of the flavour of caramelised onions, cooked for 18 hours and served with cured Parmesan and black truffles.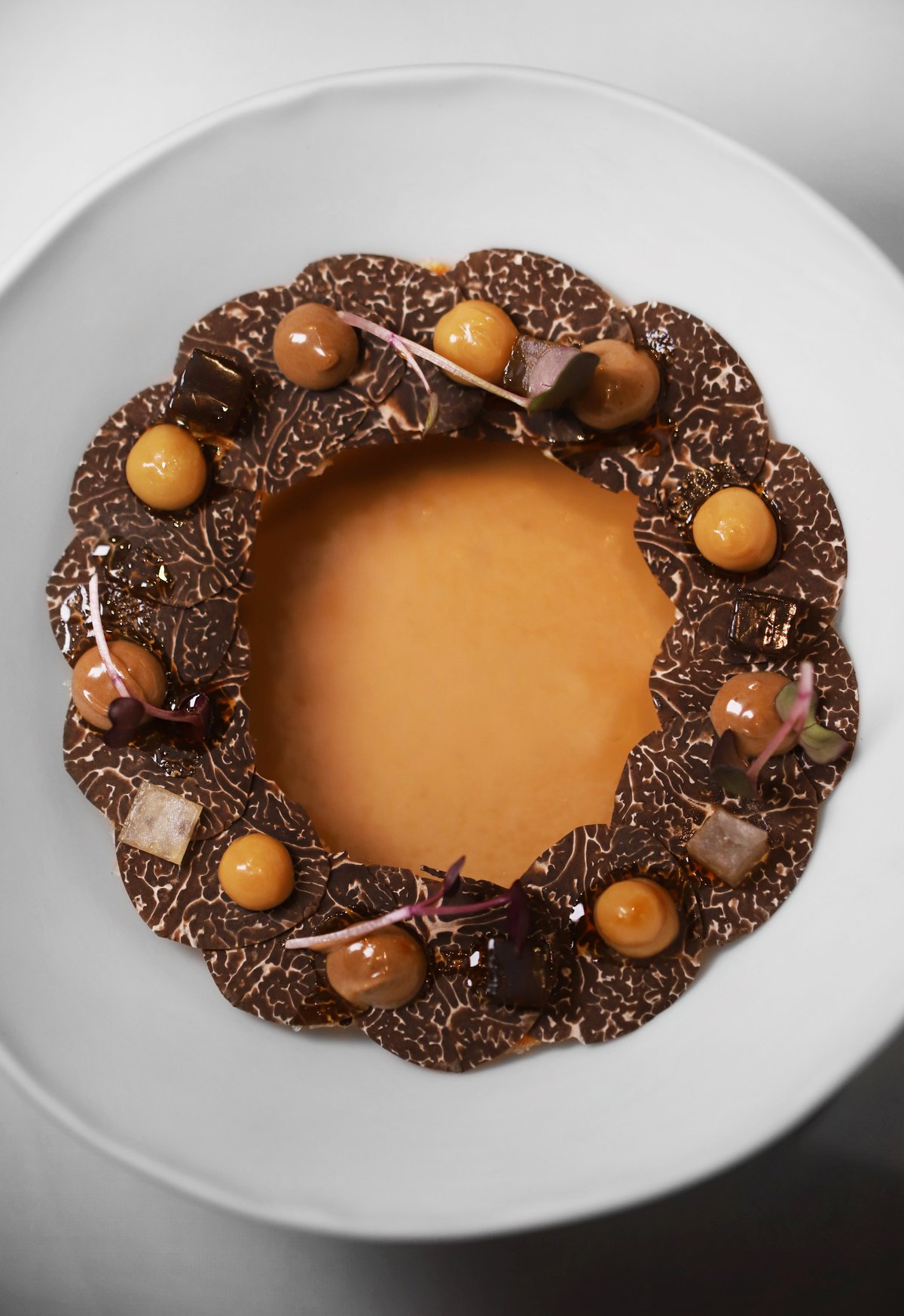 David Egui
For a long time, the brothers have been unequivocally outspoken in advocating for sustainability in their homeland. Last year brought them international renown with some major appearances including The Best Awards and Gastromasa congress.
While presenting on the international stage of Gastromasa in November, Torres spoke of their approach to creating a sustainable restaurant from scratch, a concept that continues to push the agenda during their day-to-day operations.
In fact, from the construction stage, the sustainability-minded project has seen a considerable investment that secured the external consultants, along with the energy and water management, and other resource-efficient models of construction, operation, and maintenance.
We met with the brothers to talk in more detail about their approach to operating a restaurant with a focus on sustainability, and their vision.
How do you think a Michelin - starred restaurant can be more sustainable nowadays, while at the same time remaining sophisticated?
I think that a sophisticated restaurant is completely compatible with a sustainable restaurant. Not only are they compatible, they complement each other. We also believe that it has benefits for everyone: for the planet, for the restaurant's economy, for the well-being of the team, and for the experience of our diners when they visit us. It can be as sophisticated and sustainable as we want it to be, as long as we put in the work to achieve it.
How was your path towards creating less impact and what else is left to be done?
We have a long way to go, but from the beginning the investment we made in this project was very large, much of it involved thinking about the future and creating a sustainable restaurant with advanced technology.
But, for example, at that time we had the goal of installing solar panels and using green energy but we have not been able to do it until now. However, from day one we took important actions such as composting, using an LED light system, and water controllers, eliminating paper use, and implementing air quality filters... In short, many actions add up to the final objective. Currently, we want to rework the textiles we use, replacing them with recycled plastics for our table linen and the uniforms of our team.
How do you understand sustainability for a restaurant nowadays?
We understand it as something that not only helps you save the planet but also something that helps you to not spend so much and save instead. It is beneficial for all.
The word sustainability is being used a lot lately and there are many approaches that we take into account. EVERYTHING must be sustainable.
Our day-to-day lives, our family time, our work environment, the business, our care for the planet, and our care for ourselves. And so, in the medium and long term, we see real and positive results.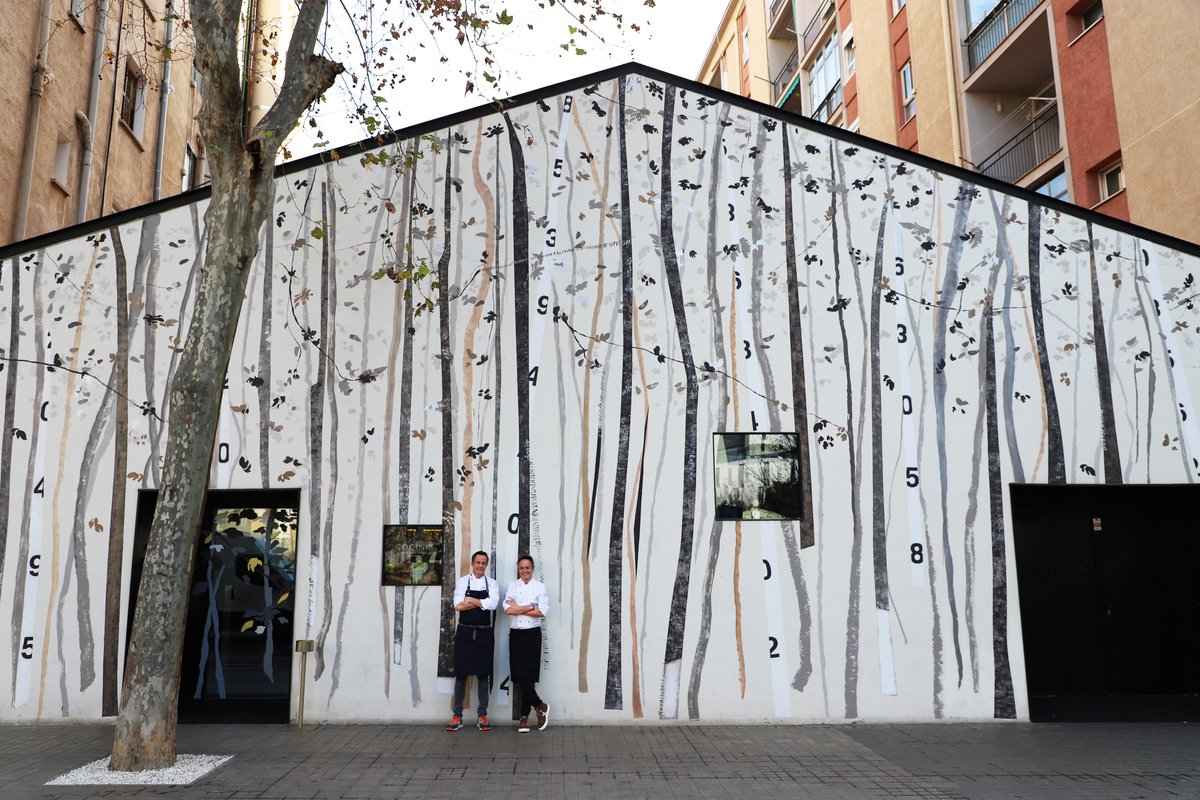 David Egui
Which part should receive more attention, and what do you feel might be more important within the ethical restaurant operation?
Everything is important and in each area we take the necessary time to improve every day. An example? On the issue of waste, which is very important, we have hired an external company that teaches and advises us to dispose of our waste more ethically and more efficiently. We are a very large team and consultancies like these are necessary if we want everyone to learn and know how to handle issues such as waste. Over time, the team is motivated to carry out these actions, not only in the restaurant but also in their lives outside of work.