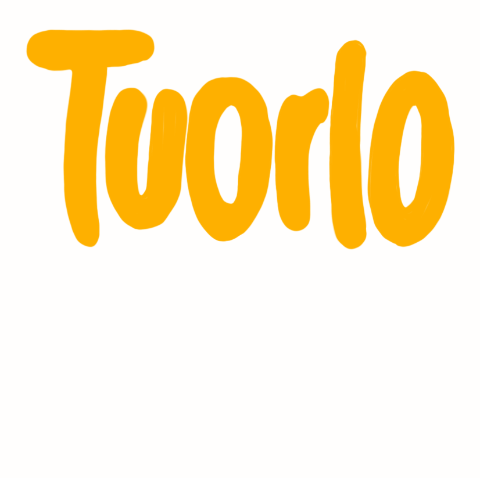 Food
Sayuri Tanaka & Shimpei Moriyama: The Joy of Simplicity
Shimpei Moriyama and Sayuri Tanaka are the couple of Japanese chefs who decided to move to the heart of the Tuscan coast, in San Vincenzo. This is their story.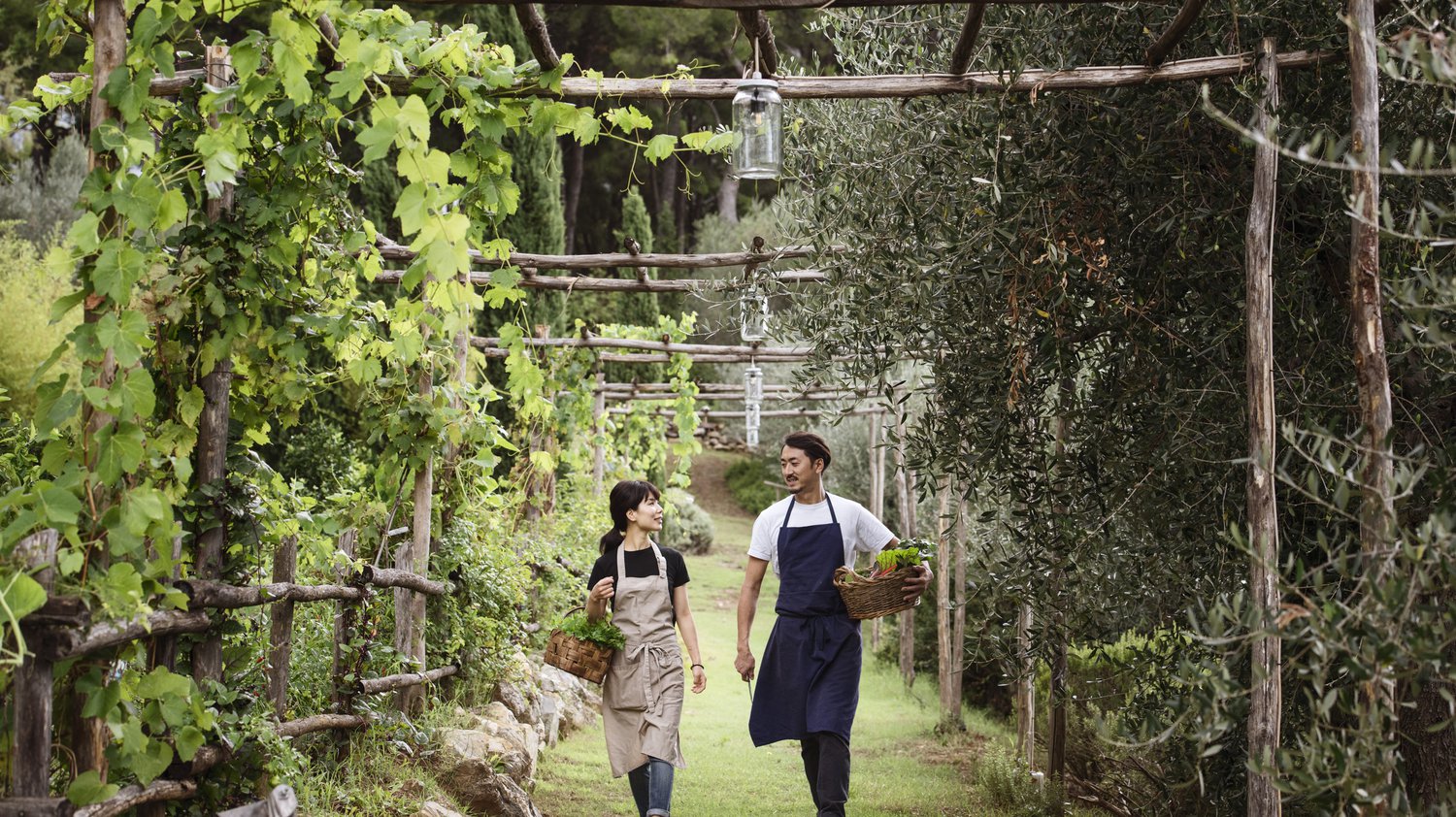 San Vincenzo, not far from Livorno, is one of the most important food destinations for dining enthusiasts, and today it still possesses this aura of indestructible legend.
Here is where Shimpei Moriyama, Chef, and Sayuri Tanaka, Pastry Chef and Baker, decided to move.
The two, partners both in work and life, are guiding the kitchen at Il Sale, the restaurant within Relais Poggio ai Santi, a rural and sustainable luxury retreat, famous for its organic extra virgin olive oil production. A natural comfort, reflecting the owner Francesca Vierucci's mindset, where humans live in a perfect synergy with the local ecosystem. We could talk about a community of aware, virtuous and willing clients, listening to an unbelievably rich life which runs smoothly, is full of energy, is docile and conciliatory.
With Sayuri e Shimpei, we talked about their unique story and the easily complex cuisine they daily carry on.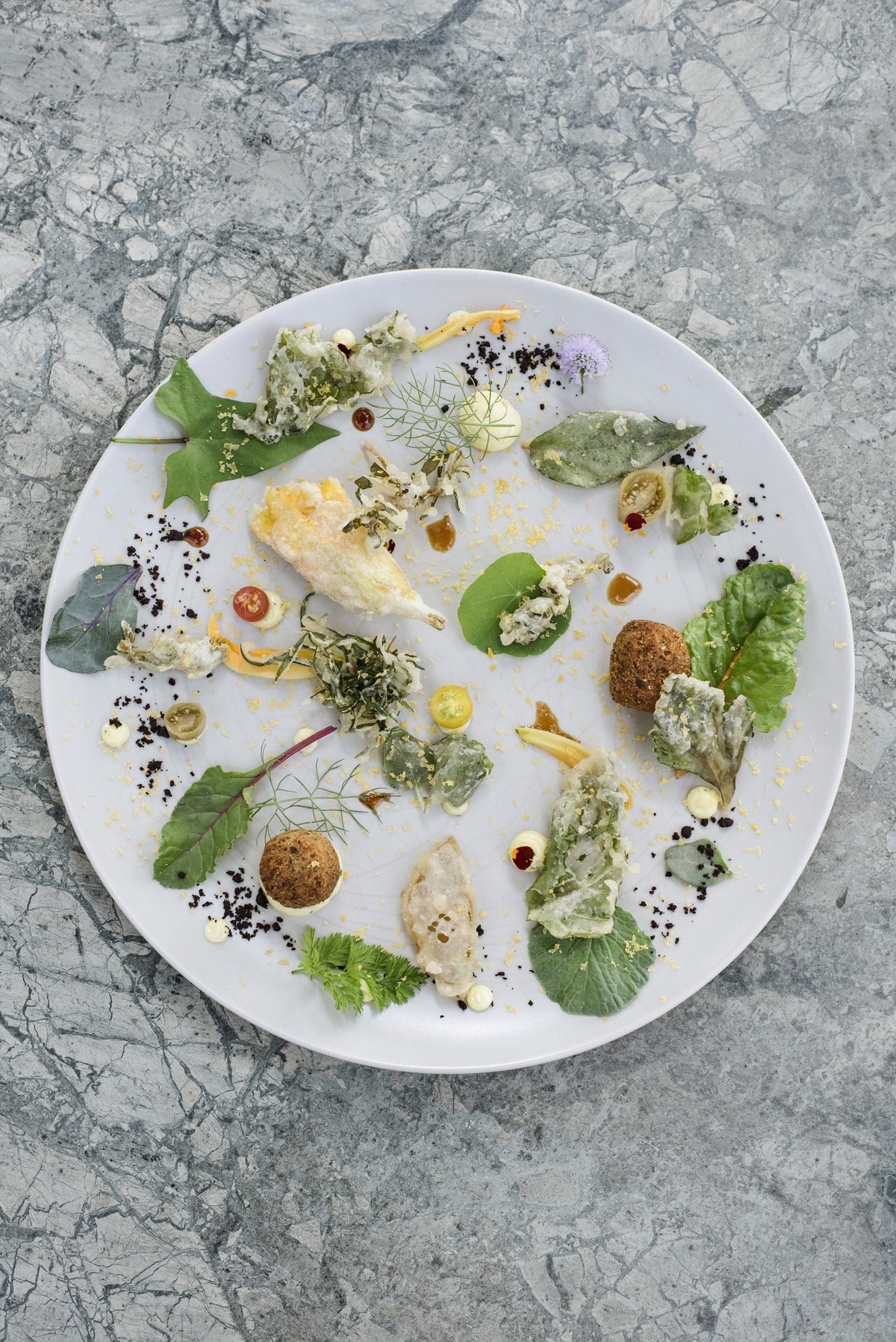 Why did you decide to move to Italy?
We moved here almost a decade ago, after a few jobs in Japan. And we actually met in Italy, precisely in Porto Venere, shortly after our arrivals.
Both of us, in different ways, were feeling the need to learn all the good things this beautiful country had to offer. We wanted to see with our own eyes the beauty of the naked and pure product, its quality and the massive Italian biodiversity. The dedication and the importance of linking food with conviviality.
We arrived here at Il Sale for a series of lucky coincidences: we wanted to be as close as possible to nature, we needed to work with alive produce, from scratch; meanwhile the owner was looking for a new kitchen team to open the restaurant. Eventually we managed to find each other, commit to Francesca's philosophy and create a vibrant collaboration, now stronger than ever.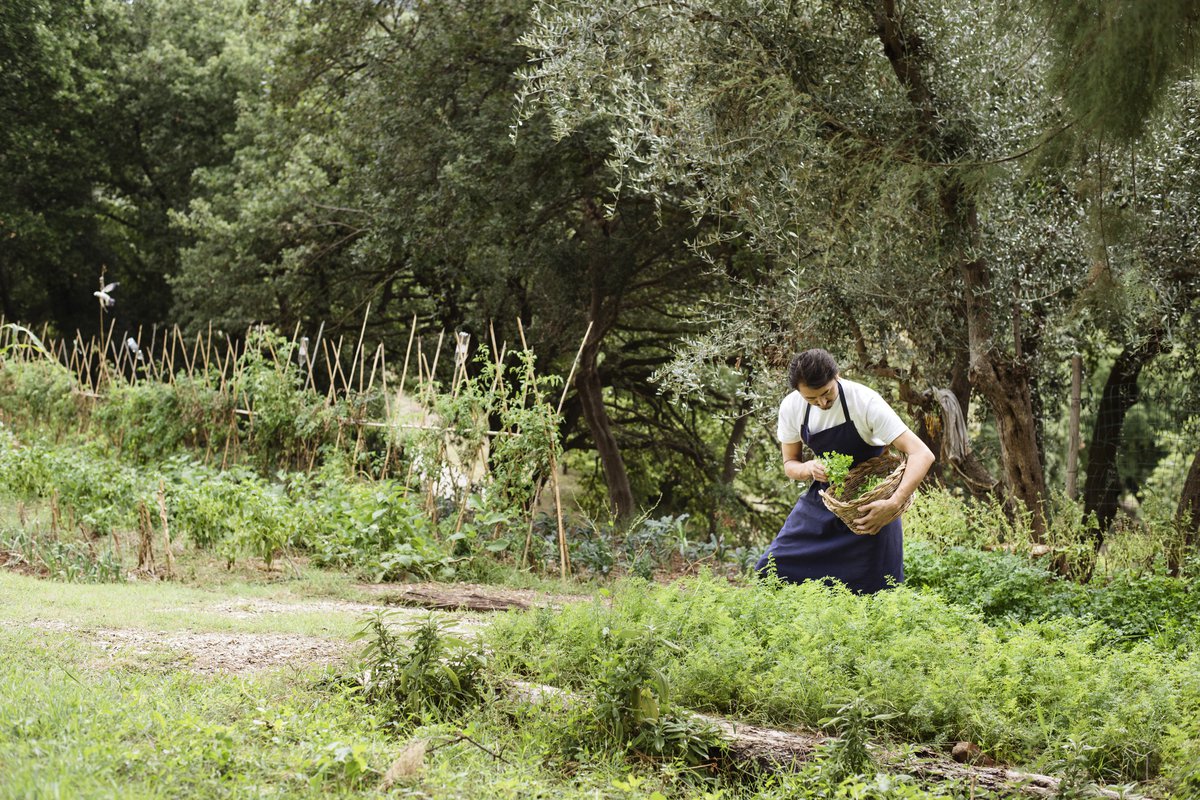 What does your cuisine communicate?
We propose simple courses, not banal or necessarily traditional, but immediately impactful in their taste and inevitably satisfying. We reach essentiality through more complex steps, that will nonetheless never overlapped with the ingredients centrality. We search for honest flavors, for a direct dialogue and a language transparency, rooted in the field, in the Planet vitality. Nearly all the elements we use at the restaurant and the rural bar, come from our organic farm and henhouse. Natural cycles dictates, as a metronome, the time of recipes. Nature leads to a natural cooking, a sensitive approach where herbs, flowers, fruits and vegetables meet the purity of local fishes and meat ethically sourced, sometimes even alive. Like the beef from Maremma area, that we turn into a tartare and pair with fermented pumpkin, its toasted seeds, a rice crisp and an anchovies mayo, whipped with our beautiful extra virgin olive oil and eggs.
Being Japanese, we can't really avoid recalling our technique and roots, applying them to the available produce, according to a right measure. We can think about the springtime herbs tempura we used to eat in our country: we reinterpreted it with what's available in the field and with all the "waste" from vegetables preparation. Varieties change often, seasonally, and are paired with blossoms and condiments, raw and cooked.
In fact we try to re-use all the kitchen leftovers, placing it also in the breakfasts, in bakery and desserts. Like for our lemons: while the yellow zests are necessary for limoncello and the lemon-kosho, the spongy white skin part, elastic and bitter, is used for focaccia and fresh pasta, and its boiling syrup for cocktails. Therefore, we cook food that transmits life, beauty and that nourish your body and soul.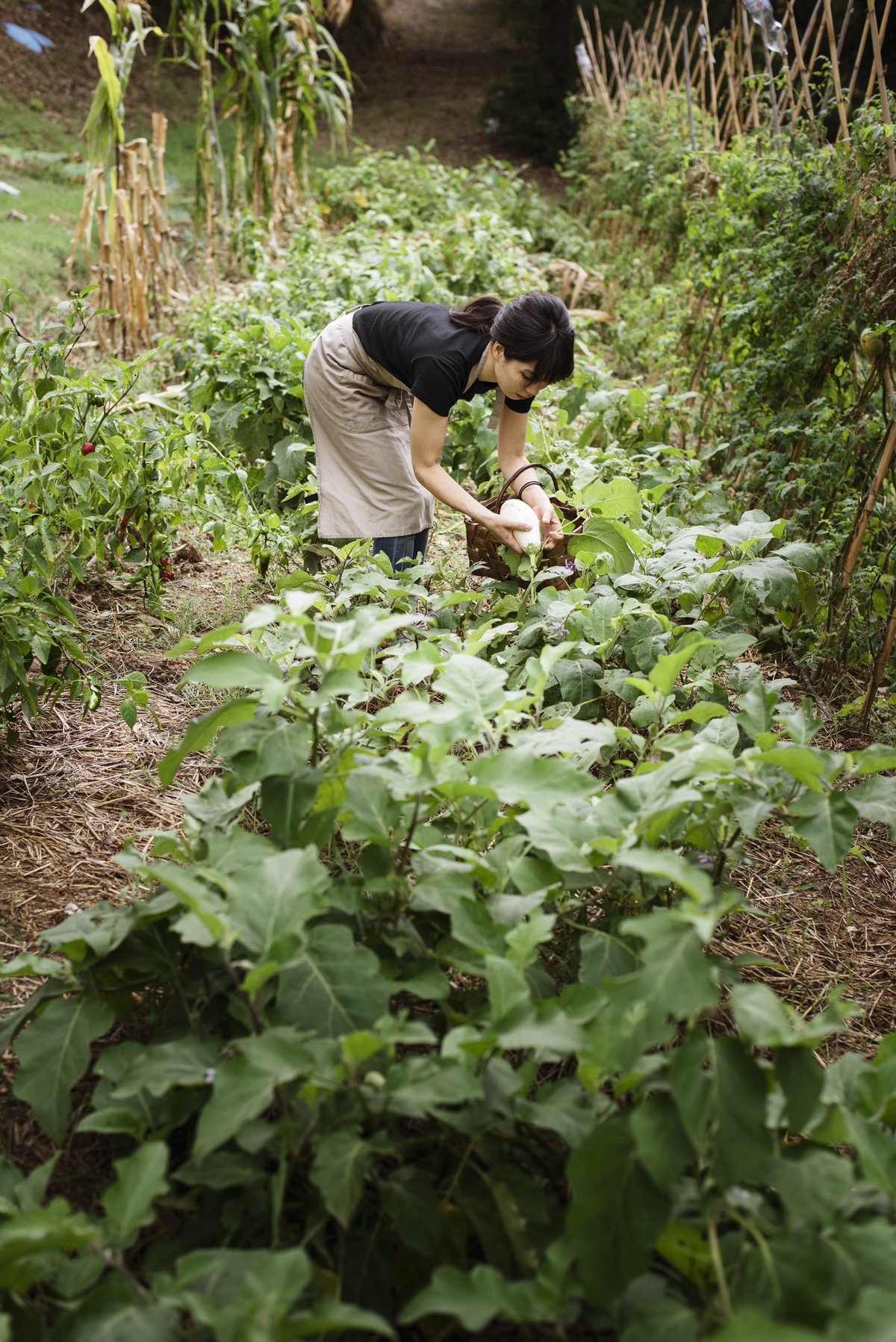 How can you pursuit the battle for sustainability outside the kitchen?
There are a lot of ways in which you can reduce your environmental impact. The numbers of our locations are big enough, to guarantee the possibility of selling our products internally, avoiding expenses and pollution. We produce just the right amount of resources, we don't exploit the spaces and eliminate transfers.
Furthermore, thanks to a big photovoltaic system, we drastically optimized our activities, with a positive energetic intelligence. We realize the most important activities in certain hours during the daylight and the guests houses are also equipped with solar panels: we have been the first in our area to do this, a few years ago.
And also, possibly, we are sustainable in creating a chain of careful people, oriented to the Planet respect: we share knowledge and information, generating it in others. That is how you obtain a net of humans-custodians who, in their daily actions, will repeat the same gestures they learnt and teach them to someone.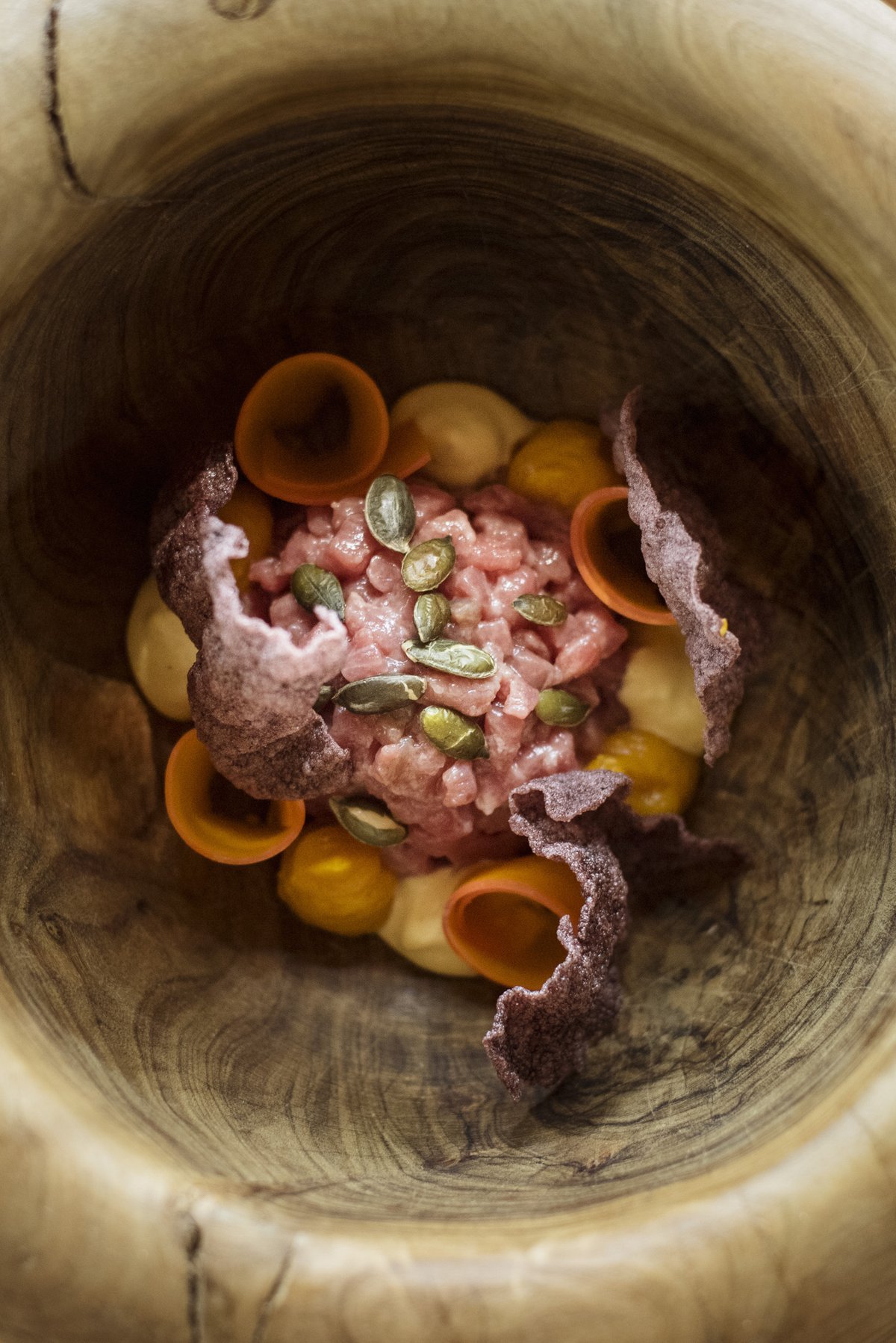 At Il Sale you can leave an experience which is rare for a lot of people, but that's worth efforting for, to make it common. Proposing this kind of hospitality, of food, of production, it is a mission which absorbs humans in a micro-universe of beauty and relief. That joyful and pure air, relaxing you against the contemporary frenzy, donates smile and satisfaction. An accommodating pleasantness, mild and jovial. A power bank for our hungry souls, in need for freedom. A re-charge that we desperately chase, like a breathe after a too long apnea.
Sleeping and eating at Poggio ai Santi, means to believe in a more balanced world, without useless tricks and frills. Clean from grey commercial aims, dedicated to people's happiness. Francesca, Sayuri and Shimpei constantly work between their olive trees, their farm and the sea ready to guide you, with a warm hug, through their magical Tuscan miracle.