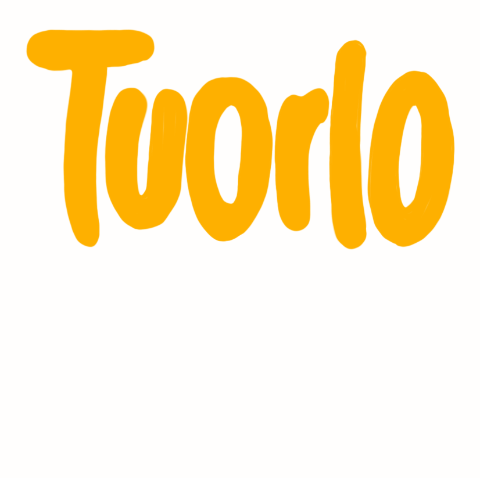 The last bites of the magical young chef between fire and sacrifice, planning the new Italian salumeria.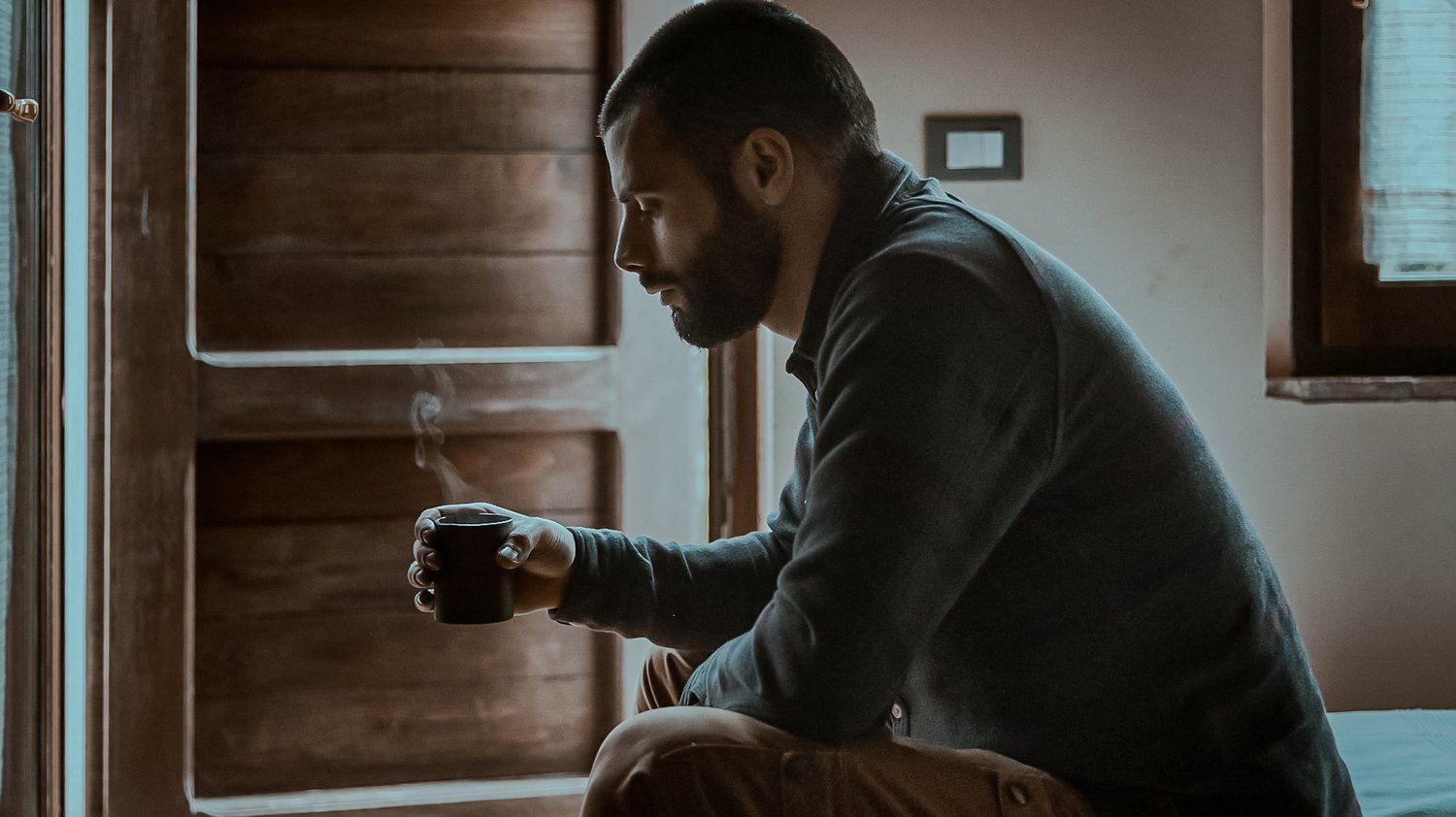 The word Arso in Italian means burnt. The consequence of that ancestral destroying power of fire, which also reminds to safety, comfort and evolution.
And it is the word that perfectly defines the silhouette of Tommaso Tonioni's personal vision since day one.
But first, let's give a bit of context. Tommaso is a young chef with a solid background of experiences in important restaurants such as Pierre Gagnaire and Asador Etxebarri. In 2020, he decides to leave Rome, to drastically change his whole life.
It is early 2021 when Tonioni opens the doors of Arso, his new pop-up restaurant in the renowned organic farm of Pulicaro, Lazio region, owned by the brilliant farmer Marco Carbonara.
Behind this "contemporary rural cuisine", as he defines it, there are a lot of meaningful layers.
Along with his partner Stefano Delia, curator of the communication and media production around Arso with whom he shares vision and methods, Tonioni started this new, beautiful cultural project which ended its testing version a few days ago.
We talked to him about the past, the future and everything in between.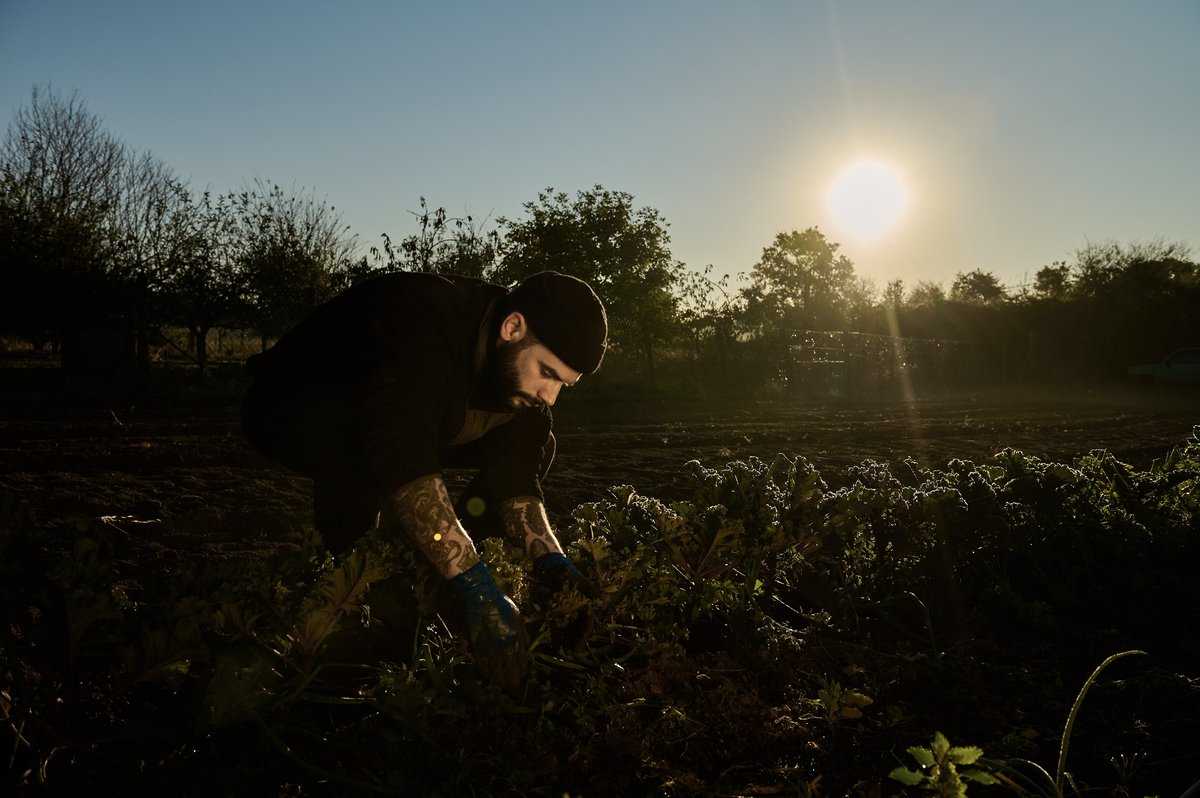 Tommaso Tonioni at Pulicaro's/pic Stefano Delia
How did you take to the drastic decision of moving to Pulicaro farm?
I have always been fascinated by animals and wild life. Year by year, it came clearer to me that the fundamental path to follow was as close as possible to nature, where I was feeling alive. After so many years learning from chefs, I needed to take a step forward, or back: I had to learn from a farmer. A chicken comes from a farm: ethical or not, you must know how one works. Pulicaro is a zootechnical farm, in which vegetables, fruits and herbs are directly linked to semi-wild bred animals. Here you cook what you find and you are ruled by Nature slower rhythms: you must respect them. There is no ego, no predefined menu. Just what the proximity and the timeframe offer; you cannot decide the death of a specific animal or waste a part of it just because you want to, it also impacts your direct economy. Most importantly, there are no keepers or butchers. You are alone and in-charge of everything. Life and death get along and become your routine, in a dramatically fascinating and spiritual game.
It is a total re-education.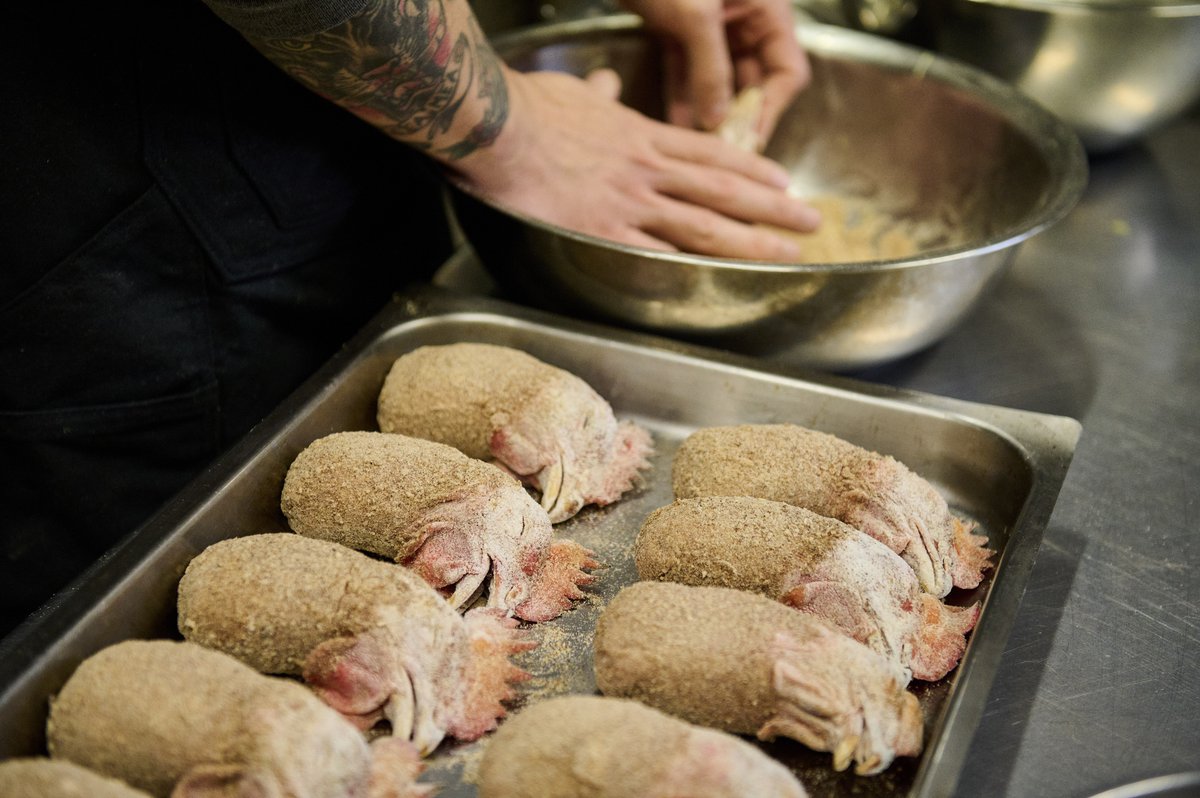 Preparation of the chicken's neck/pic Stefano Delia
How did this change your way of cooking?
I feel like the most suitable dish to answer your question is also the most iconic and requested one: the stuffed chicken neck. Generally, chicken heads are the first to be cut off from the rest of the body. Pieces without a market, similar to certain cuts of adult animals which, with the right technique, can become masterpieces. The preparation of the stuffed chicken neck is rather traditional [typically results in a sort of boiled "sausage"] but I decided to give it a pop twist. The neck is stuffed as a scotch egg, fried and topped with a peppers powder and some condiments. Along with Stefano we made a video called: "On sacrifice, mortality, consumption and responsibility". It shows the preparation but also reflects on the luxury of waste we allowed ourselves to have. Working with this kind of ingredients opens up to the concept of outdated and enlarges your creativity. Using less common animals or vegetables is the first step to our future alimentation, done of knowledge and consciousness.
Bread in the making/pic Stefano Delia
What did you learn during last year?
Professionally, I discovered real values. Being a chef allows you to learn techniques, but it can take you away from your roots. In these months with Marco, I learnt so much. The vaste majority of the notions he thought me are precious, not commonly known and very connected to production but also to the market.
I felt necessary to enforce the relationship between farmer and chef rather than follow only the one with clients. You hear things that radically change and reshape your perception of this job.
Personally, I understood the importance of Rituals. A chef's life means routine which, here at Arso, was dictated by nature. Every staff member had different tasks, carried in a perfect synergy with the land around us. Therefore the food we were bringing to our tables was on a side extremely direct and understandable, but also dense of meaning and cultural value. Alive and full of vibrant energy.
The most beautiful example is, in my opinion, bread. Such an ancient and valuable preparation that nowadays arrived to a technical perfection. Our breads, done using ever-changing ingredients such as beans or pumpkin, were voluntarily cooked in a wood fire oven without thermometer or other modern devices.
The heath I could feel with my hands when I needed to "measure the temperature", the approximated shape, that sensation of a rustic and unrefined dough: it all results in a technically less perfect product, but with a deeper human value.
The sensation of the rough flour, the different scents, the time necessary to start the oven: it all makes my heart full of poetry. And I transfer that love to the final product my guests will enjoy.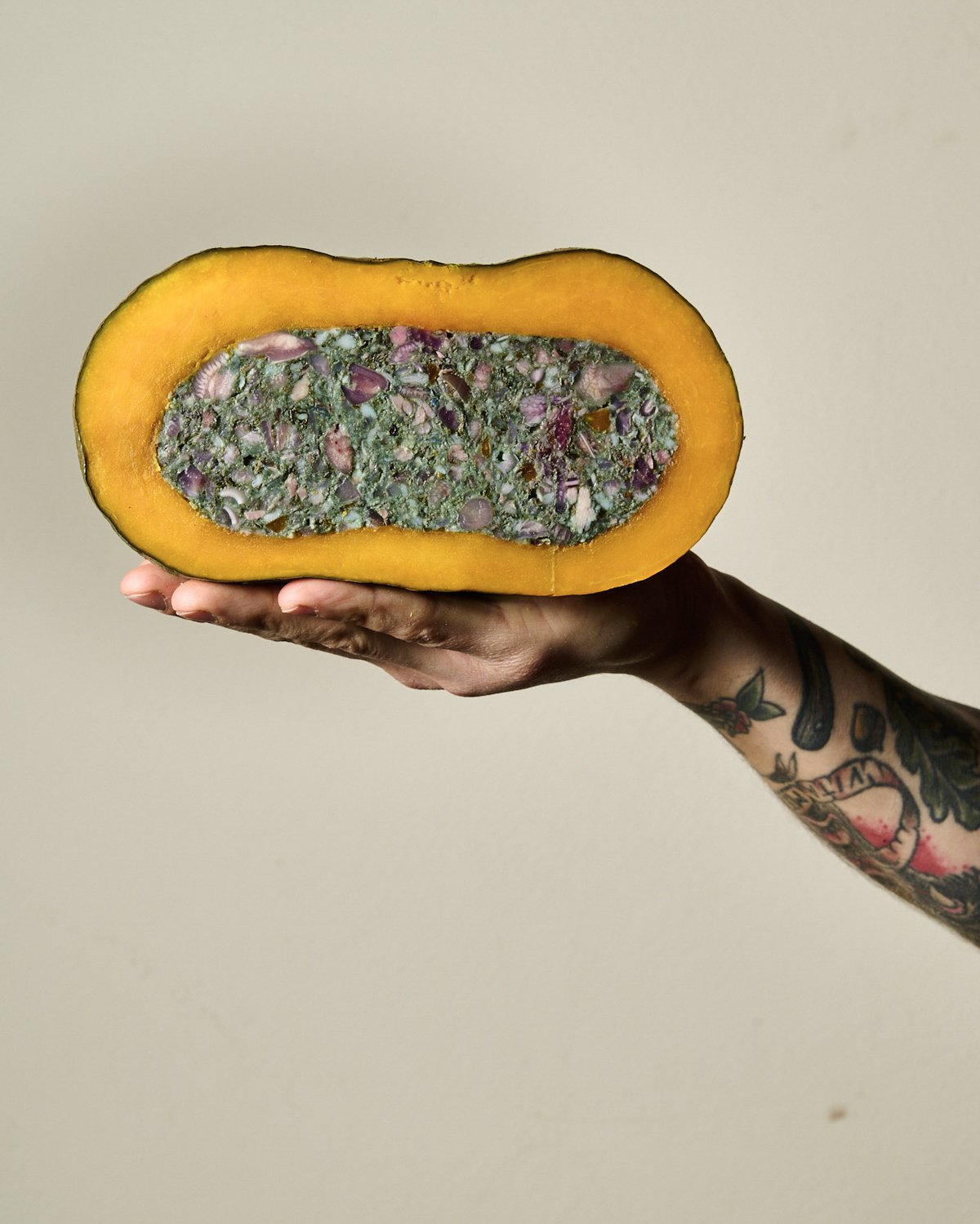 Pumpkin, pork and spirulina terrine/Stefano Delia
What will the new Arso be?
Arso will always be centered on fire, approached from my point of view. It is a tool that belongs to every culture on Earth and we, as Italians, have our own historical way of interpreting it.
I was always captured by the idea of the hearth-heart; the flames as the core of a farmhouse, where the family members were reunited to discuss and eat. Cooking in front of my guests, hugged by the heath of the fire: this is the main inspiration. It is the importance of Gestures. The visual power of an ancient and lost gesture enlarges the border of the dish, giving it a whole new dimension which is both conceptual and instinctual.
I will need to find my own place, where I will go deeper in the plants and bees kingdoms. A microcosm in which everything will be self-produced, circular and more sustainable. I want to experiment on the entire life of the vegetal organism, starting from its seeds, as well as on the various aspects around bees, beyond honey. It will ideally be located in between the regions of Lazio, Umbria and Toscana, that's where I am focusing my research.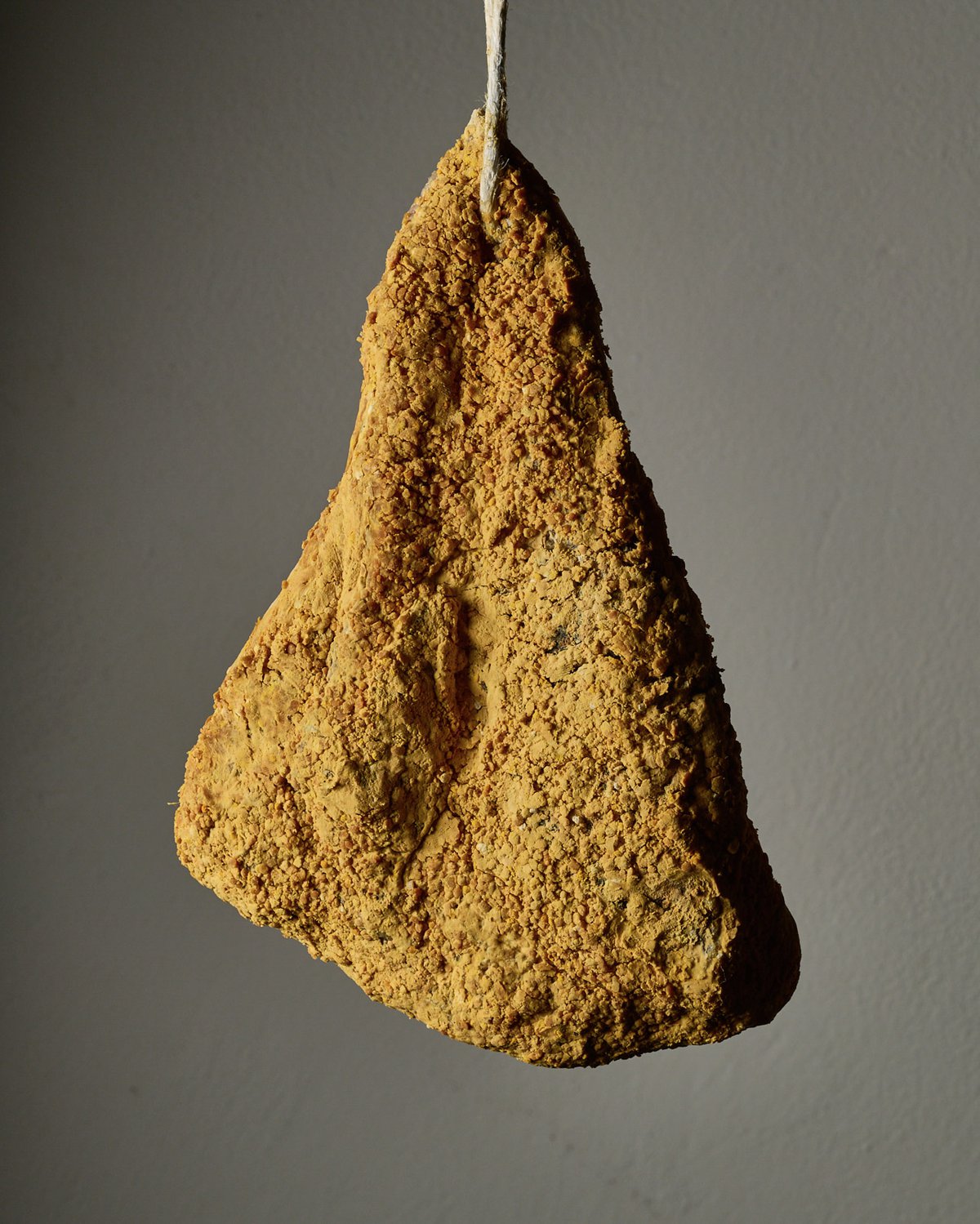 Bee Pollen Guanciale/Stefano Delia
Last considerations?
While researching and planning around the new Arso, I will start to work on a small production of new Italian cured meats. More specifically experiment new ways to evolve the traditional selection of my country. It comes to my mind the bee pollen guanciale or the goose "salame". I will also begin a Instagram live series with several farmers, in order to spread knowledge and awareness.
Arso has been a great school for me, an ulteriore confirmation that this is what I want in my life. It has been though to restart and adapt myself to new duties, not always easily digestible. But the ugly part of our job must be shown to the clients. It is a fundamental act towards a more honest and balanced world and it makes you aware that behind every dish there is death, sacrifice. And then come responsibility and respect.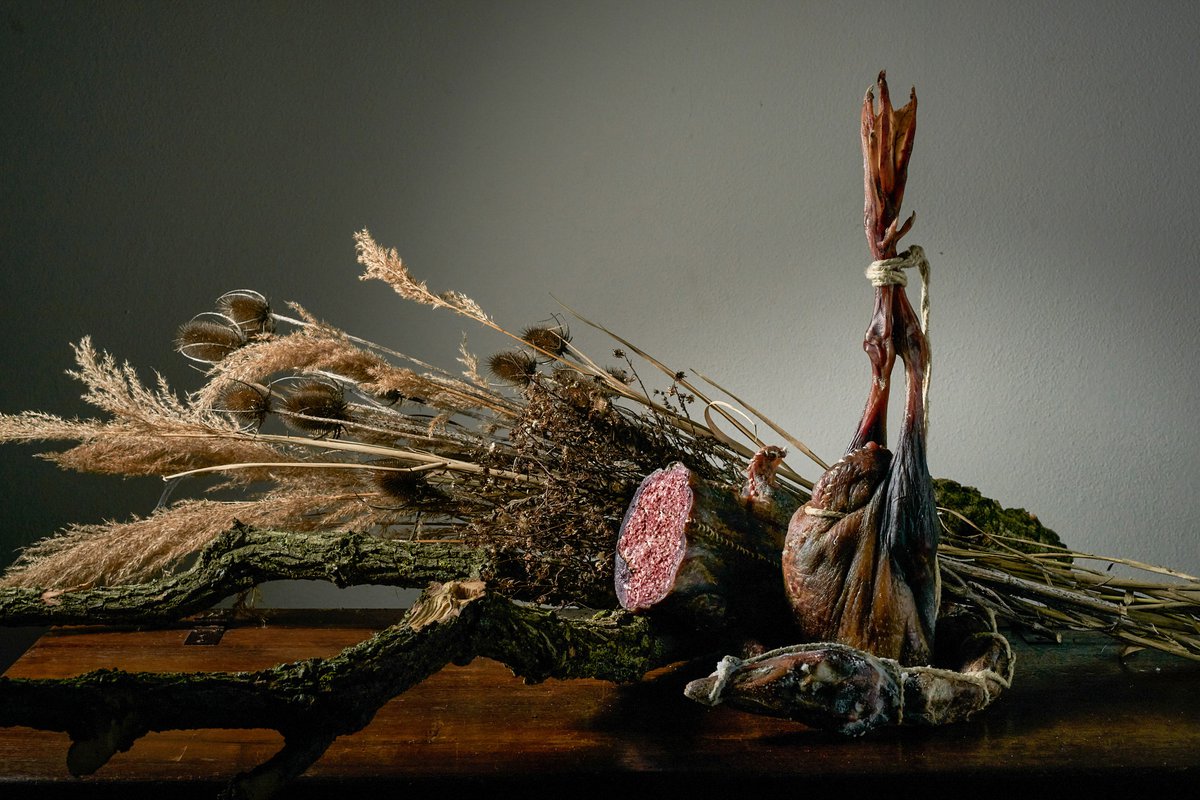 Goose salame/Stefano Delia
What Tommaso Tonioni is building goes beyond sustainability, beyond farm to table, beyond high quality products and taste.
His dishes are powerful, intense and hit you inside, where you don't have defenses.
They are conceptually elevated, but the idea is never shouted and always preceded by the palate.
Seating at his table signifies to be transported into a comfortable yet stimulating dimension.
A magical experience, built upon ancient tales, rituals, personal stories and scents, which fills your heart, mind and soul.