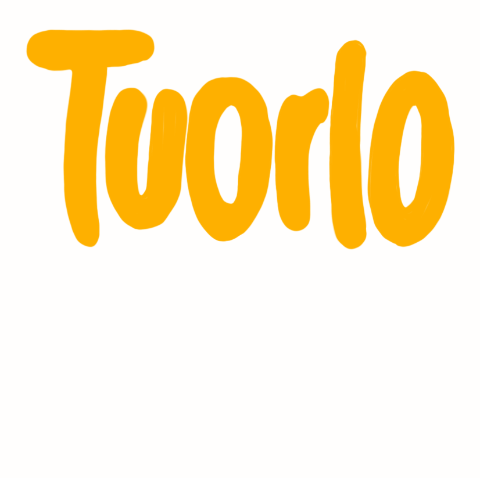 Food
Territorio
Sweden's wild and untamed West coast-lobster safaris, oyster divers and seaweed picnics
A hidden gem of the tiny old fishing hamlet in Bohuslän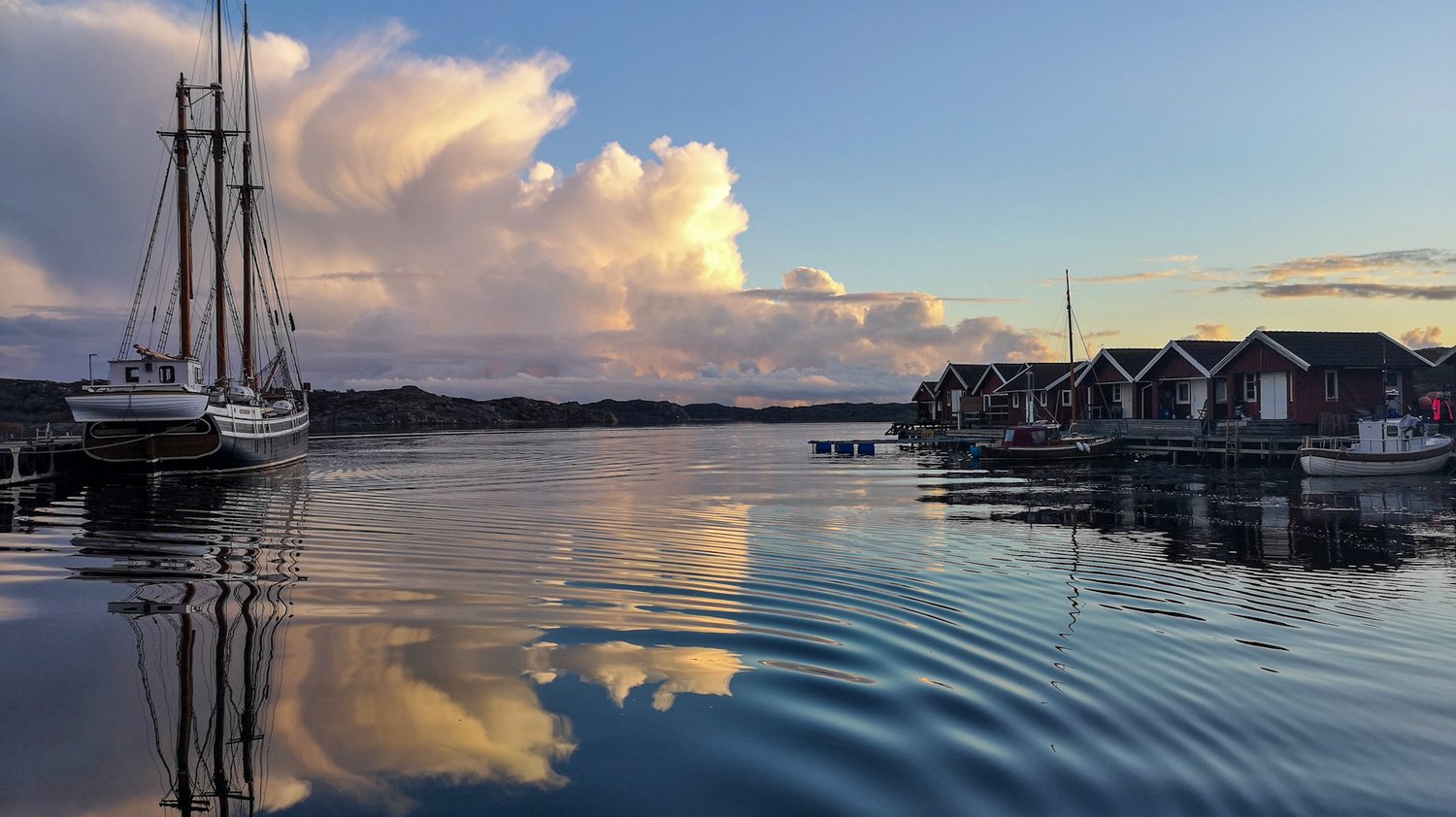 It's a picture-perfect November morning in Mollösund, a tiny old fishing hamlet in Bohuslän, Sweden's northernmost part of west coast, a hidden gem undiscovered by the international foodie crowd, hungry for "the next big thing" when it comes to Nordic dining, but very popular among the Swedes who have long appreciated Bohuslän's outstanding seafood.
In terms of quality, it's hard to beat the West coast produce, be it the lobsters or the wild native oysters, blue mussels or shrimps.
A lot has changed though – Orust where Mollösund lies used to be a poor area where local fishermen were struggling to make ends meet, now it's full of idyllic ornamented summer houses of rich Swedish urbanites. Lives of fishermen changed as well and tourism has become an important part of their earnings, especially for the lobster fishermen since the season it's very short, running from end of September to early November. About 30 percent of them are now earning extra money with lobster safaris in the bay.
Erland and Inger are one of those, showing tourists the ropes of lobster fishing - how to lift a crate from the sea, how to grab the feisty creature, measure it for size (if it's too small, it gets thrown back in), check if it's male or female, and how to tie its claws with a rubber band without getting snatched.
The views out here are amazing - if you get lucky with November weather, they stretch over red saltbox houses, wooden boats, slick rocks with seals sunbathing on them and all the way out to open sea, almost catching glimpses of Scotland. Lobster can be a pricey affair, especially the first ones of the season, but here in Mollösund, it's still part of the locals' diet, a fairly mundane protein you cook on the jetty, just thrown in a huge boiling pot set outside the shack, downed with some beer, overlooking the sunset and piles of lobster crates.
It really doesn't get much better – or maybe it can, if you continue the lobster fest in Lådfabriken, a boutique inn by the sea, set up by a Dutch-Swedish couple. The building was originally a small factory where wooden boats and fish boxes were produced for local fishermen. It has now been converted into a completely unique bed and breakfast, where the owners' interest in design and antique knick-knacks turned it into a destination in itself. And if you come in season, Johan and Marcel will prepare a candle-lit lobster dinner serving everything from rich lobster bisque to fluffy lobster soufflé finishing off with generous portions of boiled red claws.
Covid pandemic actually benefitted Bohuslän, with Swedes, unable to travel, exploring their own country, roaming from coast to coast, discovering the hidden corners of the vast, sparsely populated country and finding a champion in sustainable practices and environment-conscious tourism right here on the western coast.
"You want to save the sea? Eat mussels," is Janne Bark's motto, a former farmer-turned-sea-farmer, now at the helm of Musselbaren restaurant in the picture perfect fjord-side hamlet of Ljungskile. He's rocking a "Moules on the rock" T-shirt and for the past eight years he's been trying to promote the use of mussels as "world's kindest protein", as he calls them. Rich source of protein, completely sustainable, filters of the sea (full grown mussel filters 5 liters of water per hour!), what's there not to love?
Well, there's still a lot of prejudice when it comes to mussels ("dirty", "toxic", "sandy", "muddy taste" "I don't want to get poisoned") and Janne is trying to change that by teaming up with Scanfjord Mollosund eco-friendly mussel farm. The mussel rigs are spread out in the fjord, 2-8 meters deep, never touching the ground which keeps the mollusk much cleaner. At Scanfjord they produce tons and tons of mussels - in high season, Janne sells up to 2 tons of it in his restaurant in one week.
His secret: how to change the public perception of mussels? With versatility. Sure, there's the crowd favorite moules frites on the menu, but he has a special recipe (scorching hot iron, rapeseed oil, garlic and parsley mix on one side, brunoise on the other, some chili flakes, then he roasts that, adds a splash of white wine, throws in the mussels, creating an umami garlicky-seafood "socarrat" at the sides).
Mussel lasagna? Amazing. No salt added because the mussels are already salty by itself. Panko fried mussels with aioli. Even a mussel burger. And it's gaining traction - Janne now has three restaurants along the West coast and he's making sure people learn to love the mussels as much as he does.
At a time seas are overfished, prawn industry is considered bloody, tuna fishing has a bad reputation (well, any kind of fishing really), farming "super hero of the ocean" like they do it here and showcasing this tasty product in a whole new way is pretty damn inspiring. And if you're still not convinced - bellow the restaurant Janne also runs "Sweden's smallest" distillery where he produces seaweed gin, smoked seaweed schnapps & juniper aquavit.
And speaking of seaweed – fancy a seaweed safari? Yes, it's a thing, thanks to Linnea Sjögren, a kick-ass seaweed diver who, back in 2014, set up the company Catxalot in Grebbestad and introduced Swedish seaweed as novel food in Sweden and made it known to public by taking the keen visitors out to the slippery rocks and shallow pools of Tjurpannans nature reserve where, clad in neoprene, she climbs and slides down the boulders like a sea cat, jumping in crushing waves and chilly waters to forage all kinds of seaweed.
Kombu, kelp, nori … There's around 30-40 edible varieties here in Bohuslän and given their nutritional value and how sustainable the produce is Linnea, author of Seaweed cooking cookbook, tries to educate chefs, schoolkids and tourists coming here on seaweed safaris, promoting the use of it, either in gastronomy or in body scrubs. Seaweed bread, dried seaweed buds as a snack, seaweed brown butter, you name it, she sets all of it out on the rocks, heats up some seaweed butter she pours over the boiled potatoes, unwraps a freshly baked loaf of seaweed bread and serves it with smoked salmon and steamed shrimps.
Swedish west coast is big in sustainability and they live it, not just preach about it. There's this sense that they have developed the awareness very organically, blame it on socially and environmentally conscious Swedish mentality or just the result of living in the pristine nature they are automatically trying to preserve.
One of the people that has been at the helm of this new push for more responsible consumption practices is Lotta Klemming, a young local superstar, Sweden's only female oyster diver who upgraded the Klemming family-owned business into a platform of promoting mineral-rich wild flat oysters of Bohuslän that, for the longest time, were discarded as invasive, parasitic species, importing fancy French oysters instead – but are now considered a local delicacy.
It took some time for Lotta to popularize the wild oysters, trying to sell them to old-school chefs who were frowning upon them, but it was the younger generation who picked up on them faster. One of them was Sofia Bodovic Olsson of restaurant Vrå in Gothenburg, set in the old, grand post office building, where she developed a unique Swedish-Japanese concept. Sofia was begging suppliers to get her the local oysters. Finally, she met Lotta and it turned out to be the perfect match. "No one is 100 percent sustainable – that's a lie. But we try and we try to bring together all aspects of sustainability, from produce to economics. We work with small producers, all Swedish and there's just one meat dish on the menu," explains Olsson as she leads us to Vrå's rooftop garden fertilized with compost from the restaurant waste.
Creating soil in the city is a challenge, but Sofia and her gardeners have had much success with "bokashi", a Japanese anaerobic compost technique with microorganisms, ideal for urban areas. "It goes well with Vrå concept – eating vegetables that grow on your food waste compost," nods Sofia as she shows us lush patches of kale, radish, broccoli, carrots, cucumber, bok choy, shiso, mustard greens and spring onions. In season they produce 70 percent of the produce, right here, on brick rooftop in Gothenburg.
Sofia is not the only one who's a fan of Bohuslän's wild oysters. Thomas Sjögren of the old Stora Hotellet in the gorgeous coastal village of Fjällbacka, winner of Swedish chef of the year, prepares them with pickles and dill, giving them a distinct Nordic taste.
There's also the quaint Everts Sjöbod in Grebbestad, an old fisherman shack with loads of charm. The Karlsson Thoren family was one of the first on the coast who started organizing oyster safaris (90 % of all Swedish oysters come from here), showcasing the beauty of this produce in its natural environment. In the same village Grebbestad Brewery now uses flat oysters to produce oyster stout, a perfect combo for when you sit outside on the bay.
It's somewhat ironic this area in particular has become so closely associated with environmental conscious practices given that Gothenburg, Sweden's #2 city, used to be very industrial and polluted, but is now considered a leading destination for sustainability. It has a certain small city feel; a city of working class, of proud and welcoming people who describe its town as "Stockholm's younger, less polished sister". "You know, the jeans-wearing, crab eating hip sister!" as one local explains it.
It certainly has all the makings of a hip metropolis, albeit a pocket-sized one: a lively coffee scene with stand-outs like Viktors kaffe, world class pastries by Fredrik Borgskog whose cardamom buns are to die for, once dodgy suburbs now revived with craft breweries, specialty cafes and cheese shops, plant-based restaurants and even very first urban winery in the Nordics, Wine Mechanics. The owner, Kenneth Gustafsson, used to be a local football player who dreamt of FC Barcelona and AC Milan, but "ended up selling alcohol in Gothenburg", as he puts it jokingly. He discovered the concept of urban wineries in Portland when he was importing wine from Oregon, then set up Wine Mechanics in Gothenburg's meatpacking district. "There's a lot of stereotypes of Gothenburg suburbs - violence, gangs, shootings … none of that is true," he assures us, standing in his big bright tap room filled with sexy labels of "Made in Gothenburg" wine.
He imports grapes from five European countries, seven wineries, all certified organic. Then the party starts at his cellar and barrel room, set inside a former slaughter house that still had the smell of pig's blood when they moved in. "Great place for a Nordic noir," chimes Ken. He is well aware there's no winemaking tradition in Sweden, but he believes that's part of the charm. "No rules, no wine regulation, no grandmas sitting behind your shoulder. We are playing around," he smiles. They started with 26.000 bottles in their first year – and sold just half. Now they are at 45.000 bottles and can't keep up with the demand. Same story with the wine growers. "When we first approached them saying we want to make "urban wine", the reactions were 'what the fuck'. That soon turned into "Fuck yeah" once they tried our wine and got to know our approach," laughs Ken.
You can pretty much come to same conclusion with Sweden's west coast. It's a revelation.