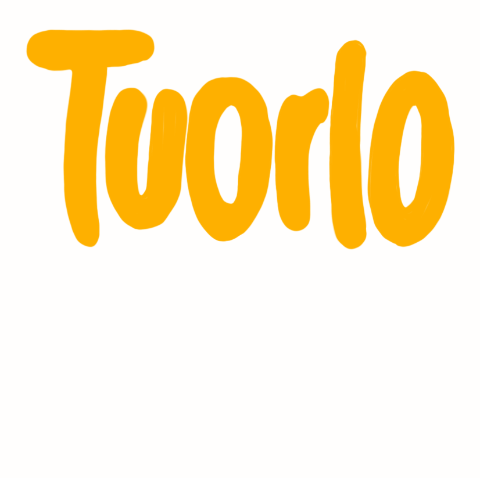 Food
Zia: The Roots of Harmony
We entered the world of Rome's Michelin-starred Zia Restaurant, while talking about mutual wellness and team unity with Chef and Owner Antonio Ziantoni and Pastry Chef Christian Marasca.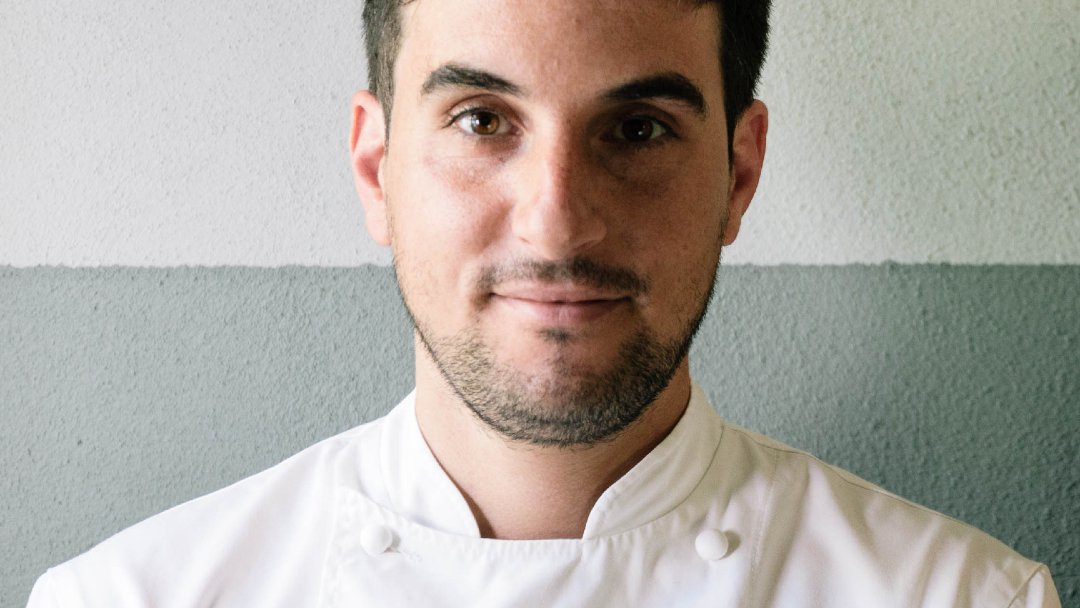 Walking down the intricate roads of Trastevere, Rome's most peculiar neighborhood, makes you perceive a unique atmosphere, which is inebriating, captivating, exciting. Antonio Ziantoni, Chef and Owner of the Michelin-starred Zia Restaurant, is one of the most important food personalities populating this magnificent area. You can immediately realize how special the venue is: the essential elegance is not suffocated by redundant frills, but is effortlessly paired to an informally popular touch, following this young and new luxury idea, redefining the canons of the global fine dining scene. An apparently simple savory cuisine, characterized by punctual textures and persistencies, is masterfully accompanied by a carefully refined sweet carousel. The Chef will talk about his life, his impressions and his determination in building a special cozy place, dedicated to collective pleasure.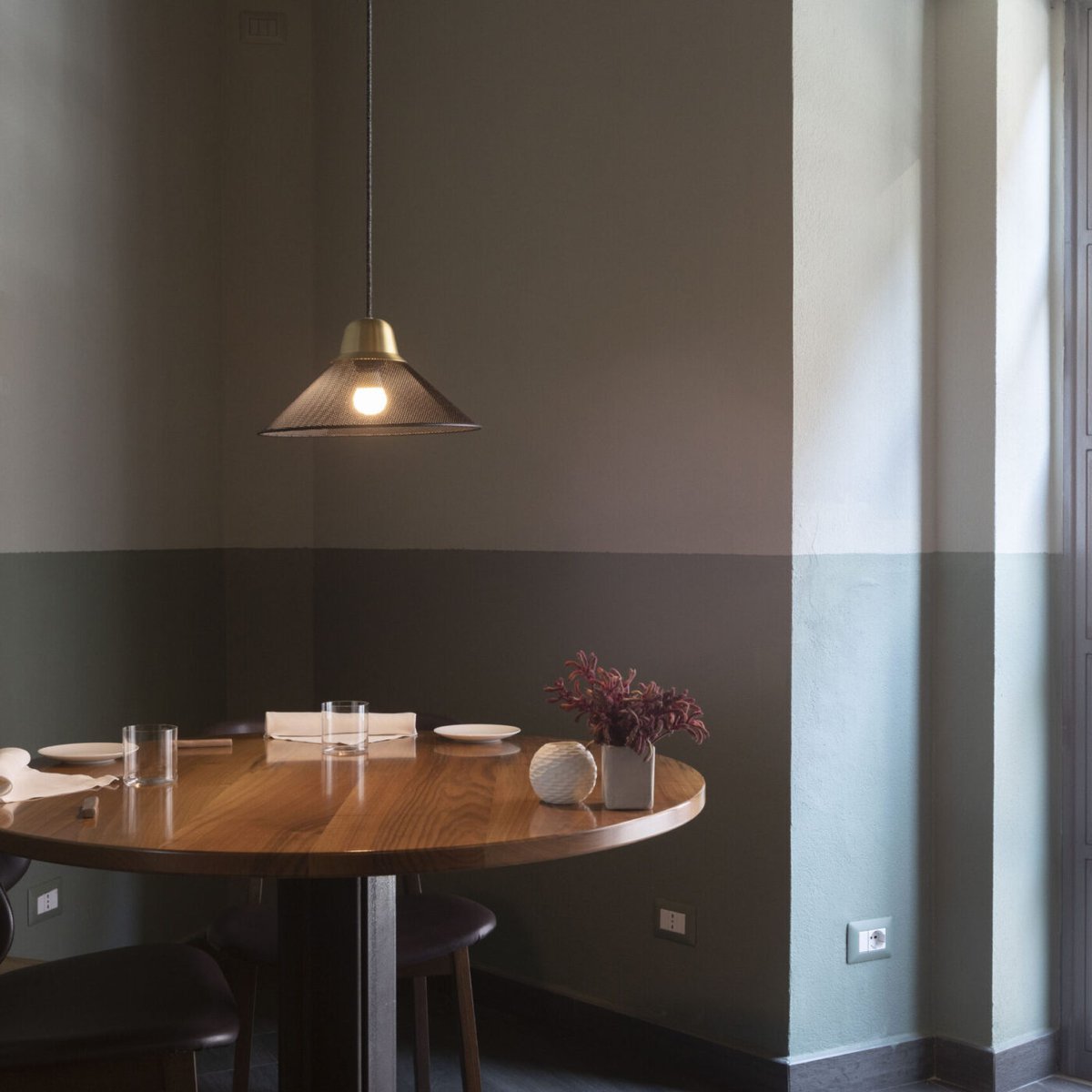 How did you choose this job?
Since I was a kid, I always loved the acts of Eating and cooking: I come from a small village at the border with Abruzzo region where food is a central, fundamental part of the day. Later in my life, during my surveying studies, I started working in a restaurant for couple of days a week, and it gradually replaced my regular school routine. I was discovering my road.
I therefore decided to change direction and apply to the Alma cooking school, to then experience few internships around China, Australia, England, France and Italy. The world donated me new techniques and mental elasticity, a different approach, allowing my Italian cuisine to become adult and openly dialogue as a cosmopolitan, without limiting blinders or useless pindaric flights.
This is a fantastic job, it forces you into a constant change and evolution. An activity that goes beyond necessities and becomes an existential philosophy, an indelible part of your life, it turns into emotional power. To be a Chef means to transform, to dialogue, to nourish and take care: I cannot imagine something more beautiful and deeply rooted into the concept of humanity.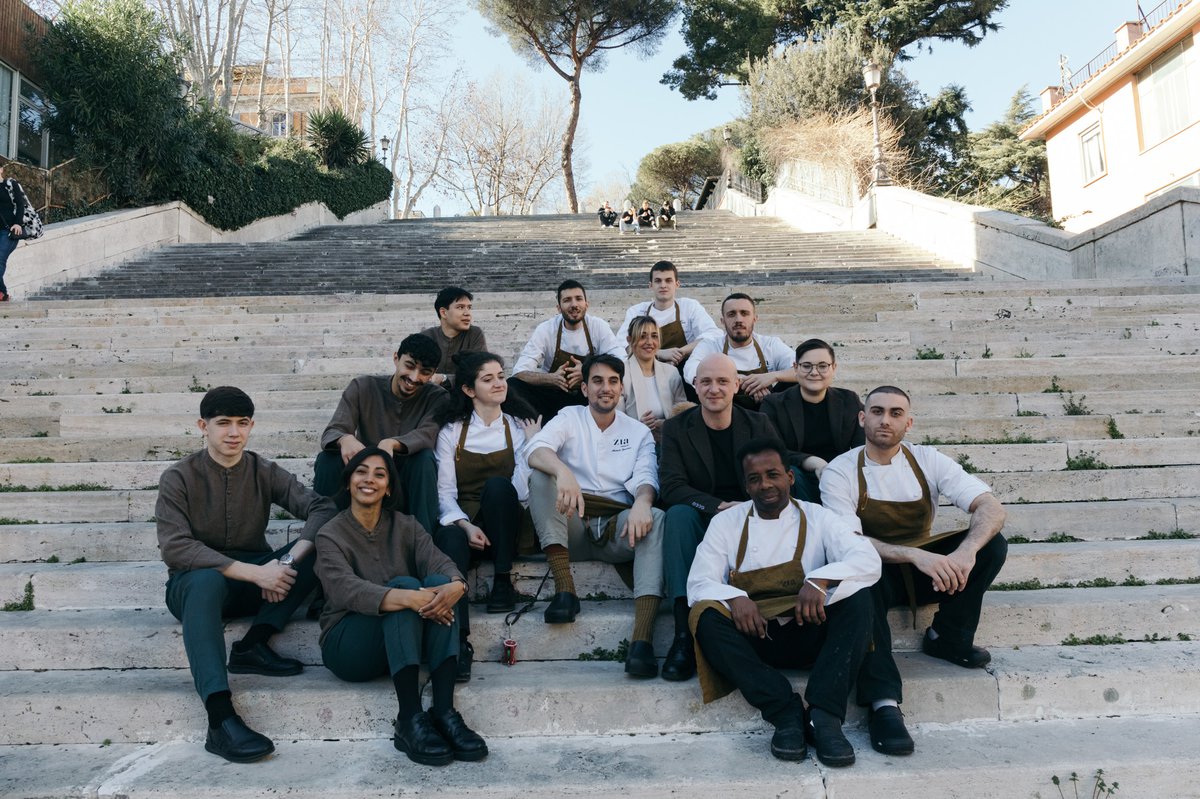 How would you define your approach to produce?
My research is focused on the Italian terroir, it talks about this lovable peninsula, about personal memories and intrinsic taste. Seasonality gets divided in micro-seasons: It doesn't have sense to talk about four periods anymore, we need to intercept the ingredients during their highest expression moments. I cook what I like to eat, in the lightest way possible, building a gustative logic which surprises our guests, without heavily drowning them.
I would define my style as "simplified", concentrated on translating produce into an easily understandable dish. Both in Pastry Chef Christian Marasca's creations and mine, we work towards heaviness reduction, with less salt and sugar, giving space to the products natural flavor and health; without forgetting that we are cooks, after all, and we need to consciously feed people with menus that can be eaten almost everyday.
We don't prepare anything traditional, but we try to touch cerebral and palatal memories that belong to the Country's collective imaginary; we excavate until we anchor ourselves to a specific time in the past, creating a comfortable and enjoyable link, obtaining a smile. The goal is to orchestrate an unforgettable experience, to have fun and create fun, to generate a net of wellness between our costumers and the team; to dance together, in a humanly synergic harmony, celebrating emotions, impressions, gut feelings and the beauty of being alive.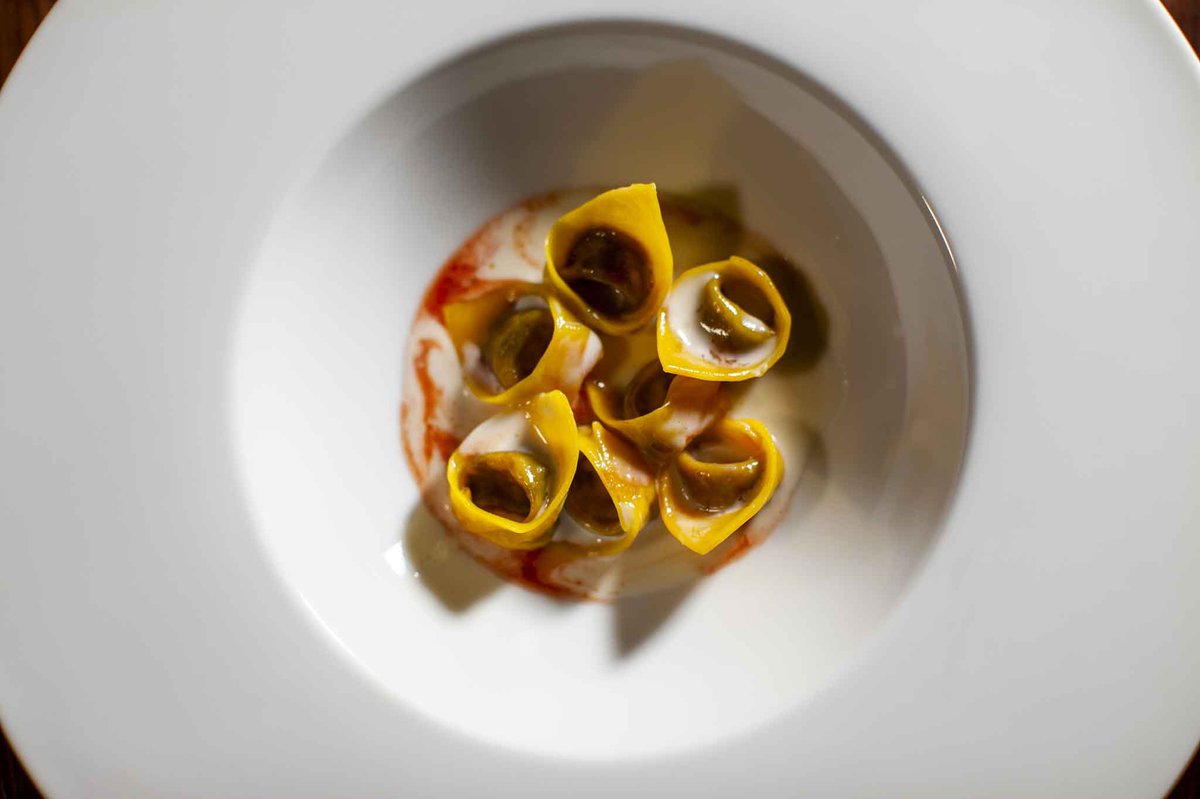 Team happiness, clientele happiness. How much does ethics cost?
The too much frequent exploitation of a tired and demoralized personnel is creating a scary and devitalizing perception of our job among young workers. Such an unacceptable behavior is slowly killing this industry: who would voluntarily dine where people are frustrated and sacrificed to the bones?
We are a little-giant team, it depends on the comparison, composed by extremely aware and "close-to-each-other" individuals. We love union, common vision and healthy confrontation, we respect everyone's role and competence. We carry these ideas on through fair salaries, balanced hours and well-thought out resting days.
We need to understand how a correct energy management brings, in addition to the ethical aspect, more productivity and a sharper creative complexity. It looks obvious to me how this concept needs to be followed and supported by the right pricing. You pay the price of an ethically and technically higher product, which requires bigger efforts compared to industrial productions; you pay the sacrificed life of young cooks, which studied and worked hard every teenage day; you pay the amount of care the room team dedicates you, like sewing a bespoke suit. I reach happiness only when every person receives the right payment and the restaurant itself is economically sustainable. Team happiness, guests happiness: this is the ultimate goal of our place.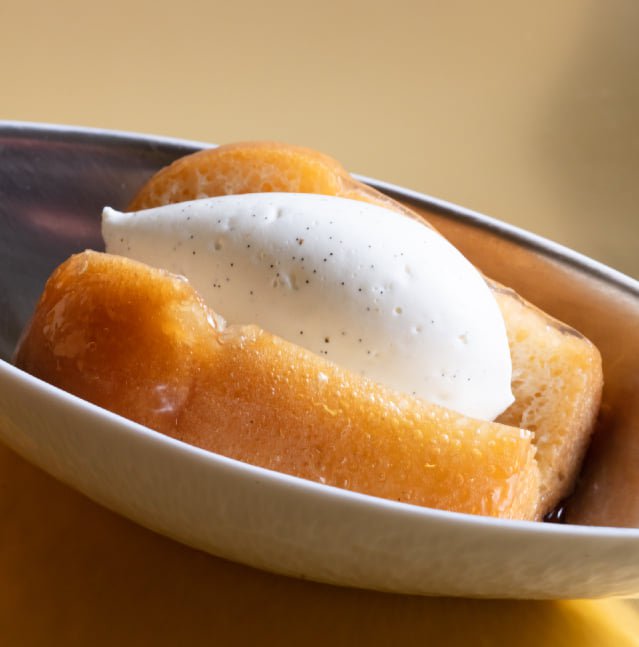 Pastry is one of Zia's pillars. Could you tell us more?
I happily leave the stage to Christian, who is next to me since day one [Christian Marasca, Zia's Pastry Chef, arrives].
Since Zia's very first menu, we underlined the will of having a different proposal, outside the box. An innovation that goes back, re-establishing the role of the Pastry Chef.
We wanted an "end of the meal" which follows the same guidelines of the kitchen, without being distorted, without drastically cutting the classicality roots. We abandoned the pre-dessert idea and gave desserts the prestige they deserve. Needless to say, we did this while maintaining the same lightness and healthiness idea Antonio mentioned before: we must end a tasting path without ruining it, without excessively overwhelming the client, leaving that tiny space to desire a little more, just enough.
Our list also include the famous millefoglie, babà and tourbillon, but totally re-thought to be placed in a degustation menu. In the babà, for instance, both the dough and the dipping liquid had been studied to be elegant, keeping sweetness and alcohol perception at the lowest level, using only the good parts from the original recipe, highlighting the aromatic parts. This process requires time and dedication, it demands for the ability of breaking rules at the right moment. It's an ode to ancient pastry practices, a childish gesture. A new meaning of deliciousness.
An aura of sincerity, positive energy and sense of belonging are immediately caressing your soul. Cooperation translates into satisfaction, into the happiness of being part of this graceful project.
Antonio Ziantoni cooks honestly, with a sincere love for the receiver and the process itself. A slideshow of courses which are a surprising yet non-extreme novelty: silent peculiarity, absence of scenographic excess. The clear tones of complicated elaborations leave the spotlight to a calibrated flavor cleanliness, to a human-sized bite. Dining here connects you to the idea of a beautiful planet, of a new and committed cuisine which is less disarming and purposely concrete. The confirmation of how, together, we can push our minds beyond many limits, beyond the certainties we got used to: a new awareness is born.