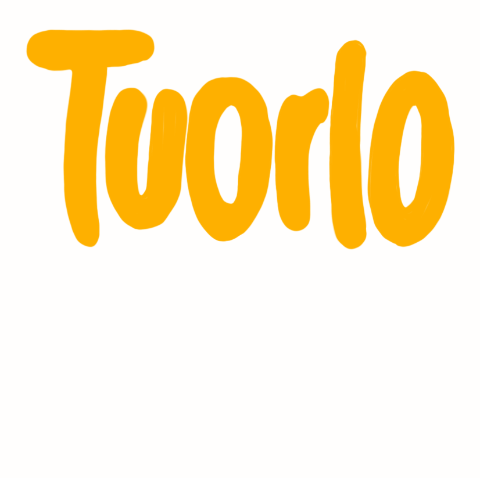 Damiano Donati, Chef-winemaker at Fattoria Sardi, talks about seasonality, his interpretation cuisine, agricultural brutality and natural wine.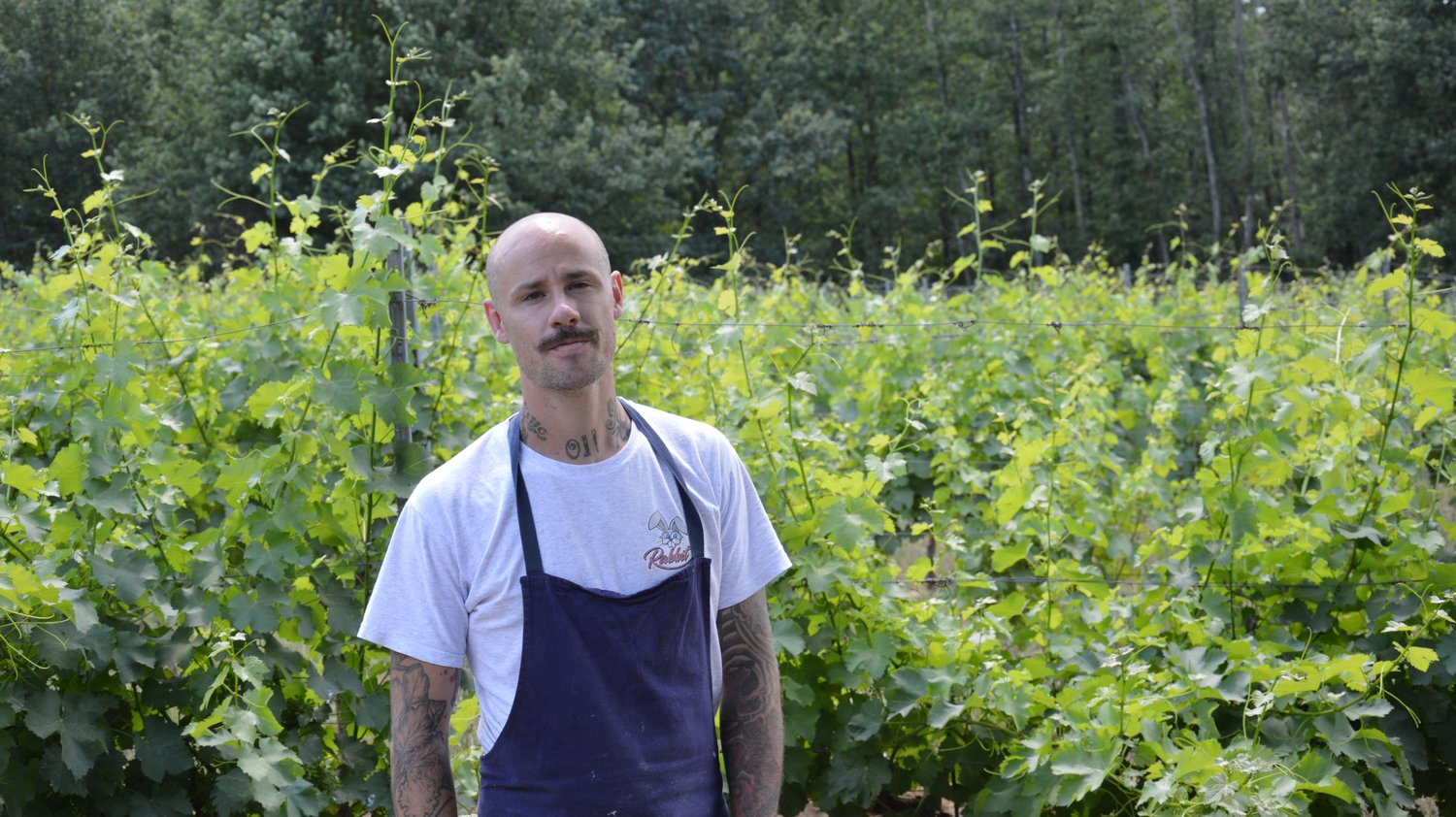 Not far from the center of the magical Lucca, in the heart of Tuscany, you can find the majestic Fattoria Sardi, the historical farm, agriturismo and winery guided by Mina Samouti and Matteo Giustiniani. Red, white, but mostly rosè wines conform themselves to the gentle practice of the biodynamic agricolture, in order to perfectly express the characteristics of this peculiar land, located between the sea and the mountains.
And it's exactly in this beautiful context that Damiano Donati found his new home: the extreme spontaneity of the Tuscan chef-winemaker is something nowadays almost radical, but definitely intrinsic in our own memory. He is one of the first exponents of the New Agrarian cuisine movement, a really sustainable avant-garde, with no compromise or vainglory dreams. The produce highlighting is total, just as the deep study of every micro-season and soil variation is. Therefore, while the boar is cooking, we talk.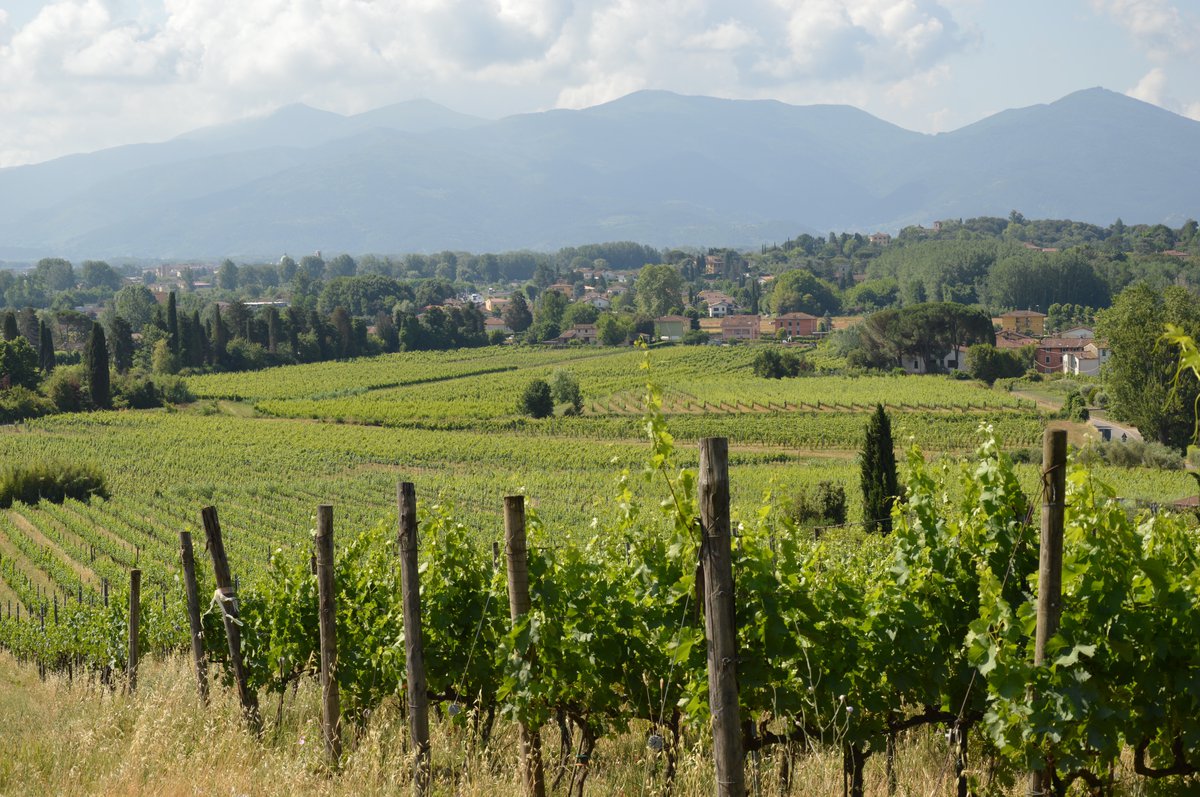 Your agrarian cuisine is very direct. How is it developed?
I find very important to match agricultural and culinary acts. I believe that cooking means to interpret a specific nature, a specific space and time. A blindfolded guest, eating at our Fattoria, should recognize where they are. Chefs' egos sadly pushed the practice into obscuring the internal strength of the produce and disrespect producers themselves. That's when it starts the need to exalt every single celery, carrot or onion, beyond a simple soffritto: the farmer's sacrifice is too big to become just a forgotten and distractedly processed base.
Only after deeply and fully understanding the raw ingredient, you can travel through a simplification path which points towards coherence. Every superfluous addition means attention-seeking, means distraction and destruction. The palate-cuddling final deliciousness is a "necessary but not-sufficient" goal, since the elements of a dish will always need to be recognizable and celebrated.
To serve an entire just-picked vegetable paired with only few condiments, is an extreme antithesis of many easy deconstructions, of always available and static menus; it is a hard humility exercise, a bow, a step back, a mental work on yourselves to leave more space to the products; it is your effort that makes shine something and someone else too, basically the work of a farmer: agricultural and culinary acts are now matching.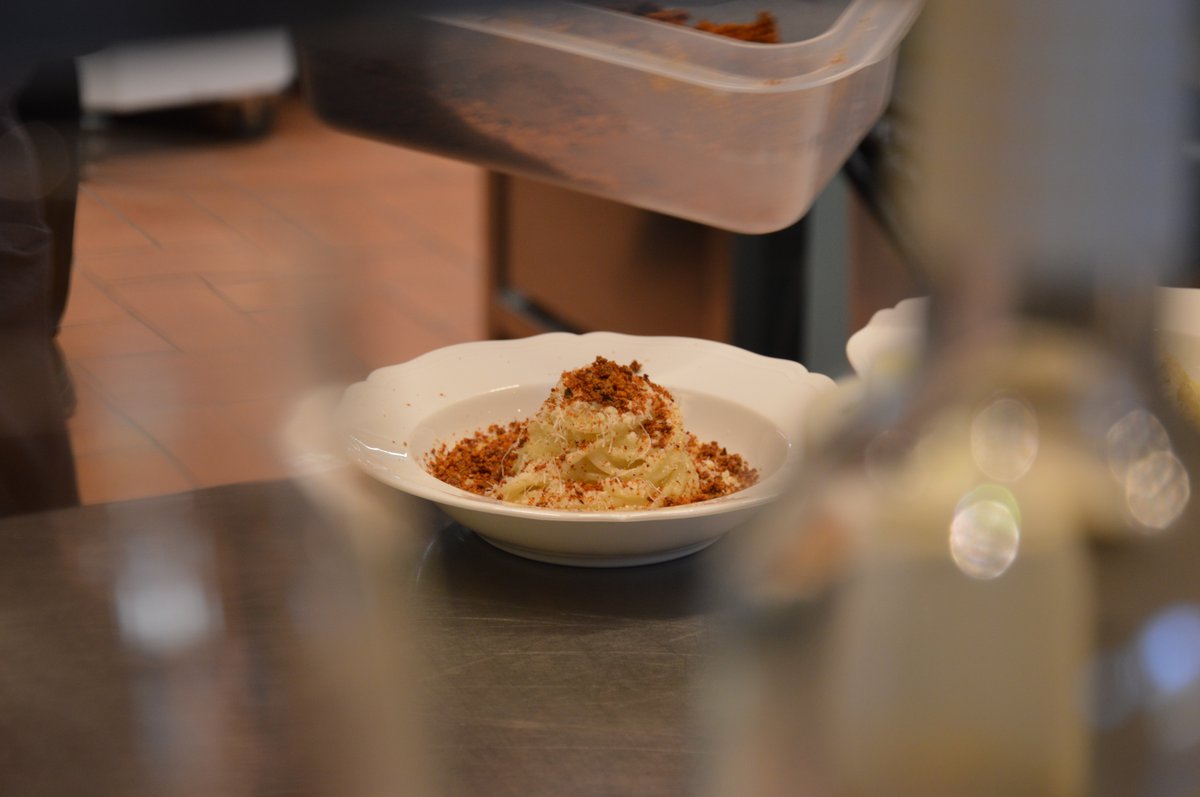 How did you develop this approach?
I gradually conquered it. When I was younger, I was diving in between my house shelves, searching for classic Italian cookbooks, to later replicate the recipes with my mother's help. I am not sure where this stimulation came from, but it has something in common with all my other passions, like machinery and carpentry: I love the creative process, the concept of manual artifact, the immediate primal gesture that transforms materials into beauty.
I started working and developing practical experience as soon as I could, directly learning from restaurants and farmhouses. It is not a coincidence that I entirely handmade the Turkish-style earth oven we use at the Fattoria. I would never allow someone else to build it, I need to perceive and experience the transformative process. The same joy I find, for instance, with bacteria: the rediscovery of bread is nothing different than taking care of something alive, that has an autonomous path which can be corrected but not dominated, and that will lead to a nourishing and symbolically meaningful preparation.
With the Fattoria owners, we understood how to design a vision which is coherent and homogeneous when compared to the location, a vision on the same line of their ethical wine production. This kind of offer was the only spossible solution to fit the philosophy behind every bottle, to create a linear dialogue among the two disciplines. We prepare all the food you'd expect in a countryside restaurant, with just a pinch of new techniques and consciousness.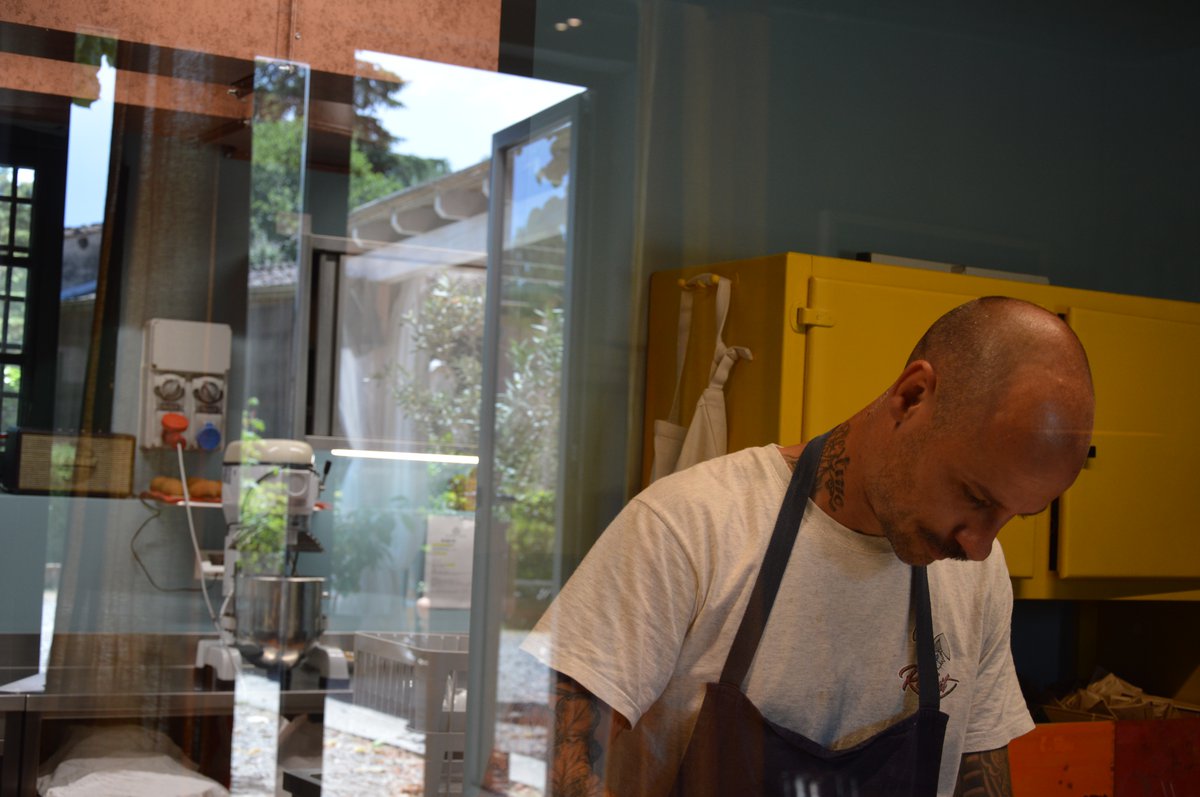 What did you learn from the earth?
The rural truth is extremely harsh, ruthless and far from the usual idyllic vision: there is no mercy in natural cycles. These considerations forge your attitude and lead to intimate and important life changes. Death becomes a daily working colleague, it guarantees more life and makes you reflect on how a measured human intervention on nature actually leads to an even higher ethics, if compared to what would happen in the wild. You redesign the idea of humankind only as a Planet-plague, leaving space to exchange and collaboration.
To work and live next to the earth opened my eyes to a vivid image of the universe, almost as if I never truly knew it. You celebrate every drop of rain, you create a special bond with every living creature and you become a better mother, father, friend, daughter, son and colleague. Logically I also appreciated a professional difference: you accept the imprecise shape, the accentuated bite of a wild meat which won't "melt in your mouth", the naked expression of what the world has to offer. The dish is direct and transparent because that's how you become when you take care of the soil: we humiliated certain "humble" workers, but their sincerity is a breath of fresh air and leads to essentiality, to that imperative base we forgot about. We look to the ancient knowledge that, just like with the earth oven, recalls instinct and necessity, recalls human intellect and genius, but also the poetry of a unifying fire.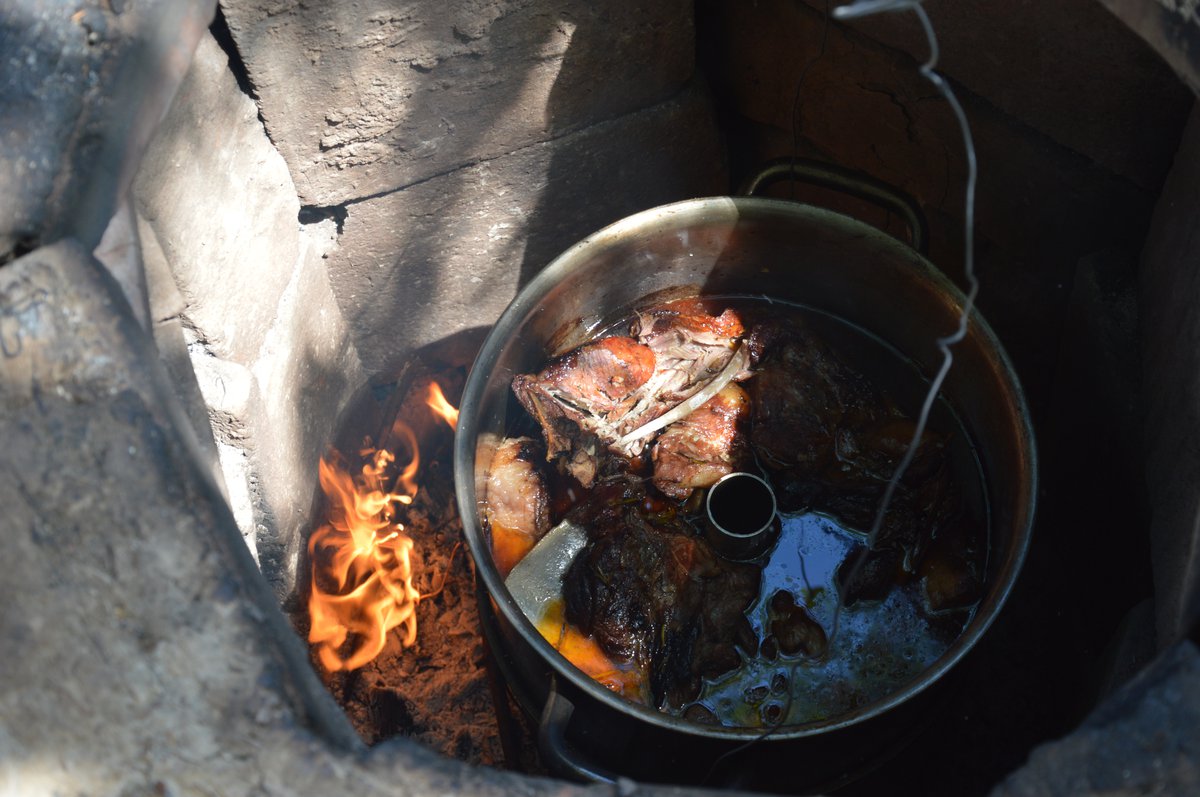 The environment you managed to create is very jovial and positive: a pretty important example in order to reach a proper human sustainability. Could we talk bout it?
After a few years in many restaurants I understood what I don't want, I imposed myself to run a different kitchen. This job surely requires a good amount of hours, you just need to make them fulfilling and satisfying, while balancing them with a good amount of free time.
We work four days per week, leaving a lot of space to everyone's private life. We are three people in the kitchen, but the intensity is not mortifying, we collaborate with respect and energy.
Our cuisine also helps: excessive complexity requires a vaste amount of generally unpaid and exploited arms. The agrarian simplicity also means humanity and vitality, means going back to that restaurant model in which professionals are working to also enjoy and feel an identity, without being considered only a serial number to complete a massive goal. I believe that we need to be more mature and redefine priorities.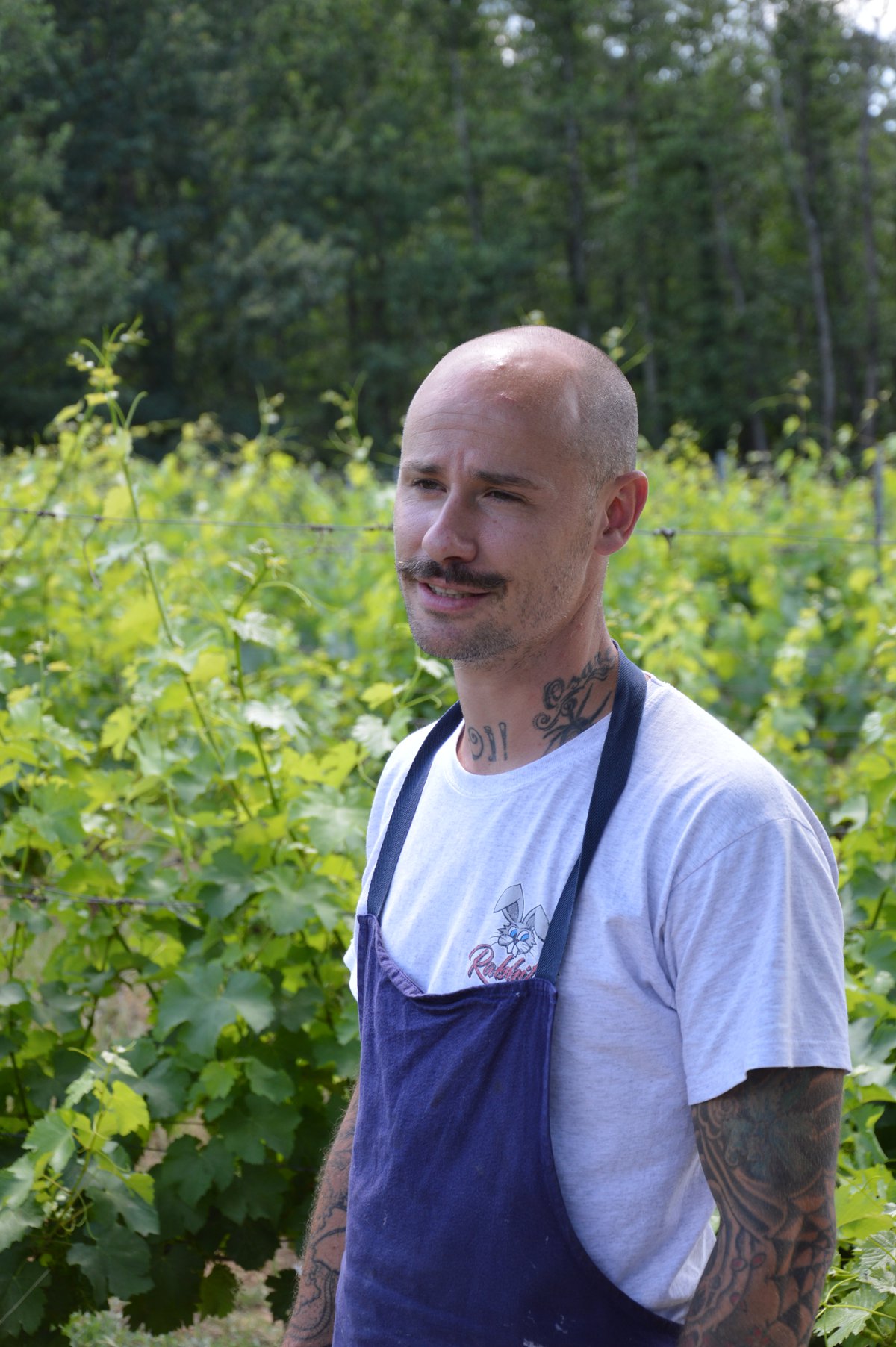 Could you explain us the "Cantina Anonima" project?
Cantina Anonima officially started this year, and it's the natural wine adventure my friend Ruggero Baronti and I started a few years ago. It's composed by nearly two hectares of vineyard, developed in a hill not far from the Fattoria. We work with ancient local grapes varieties and we passed through tough times of studies and failures, of continuous confrontations with enlightened winemakers, before managing to obtain the first bottles. Also here we talk about "interpretation": every year is a new challenge, leading to different results and products. But this is the poetry of making ancestral wines, open to the unexpected, fun and not forced.
They bring me back to the spontaneity of the soil, to the quality of our lives and to my love for manual works. You just need to understand the cycle of your own ecosystem and use it, maintaining an active biodiversity for the future generations. We will see how the project will develop, but I am very proud of what we reached so far.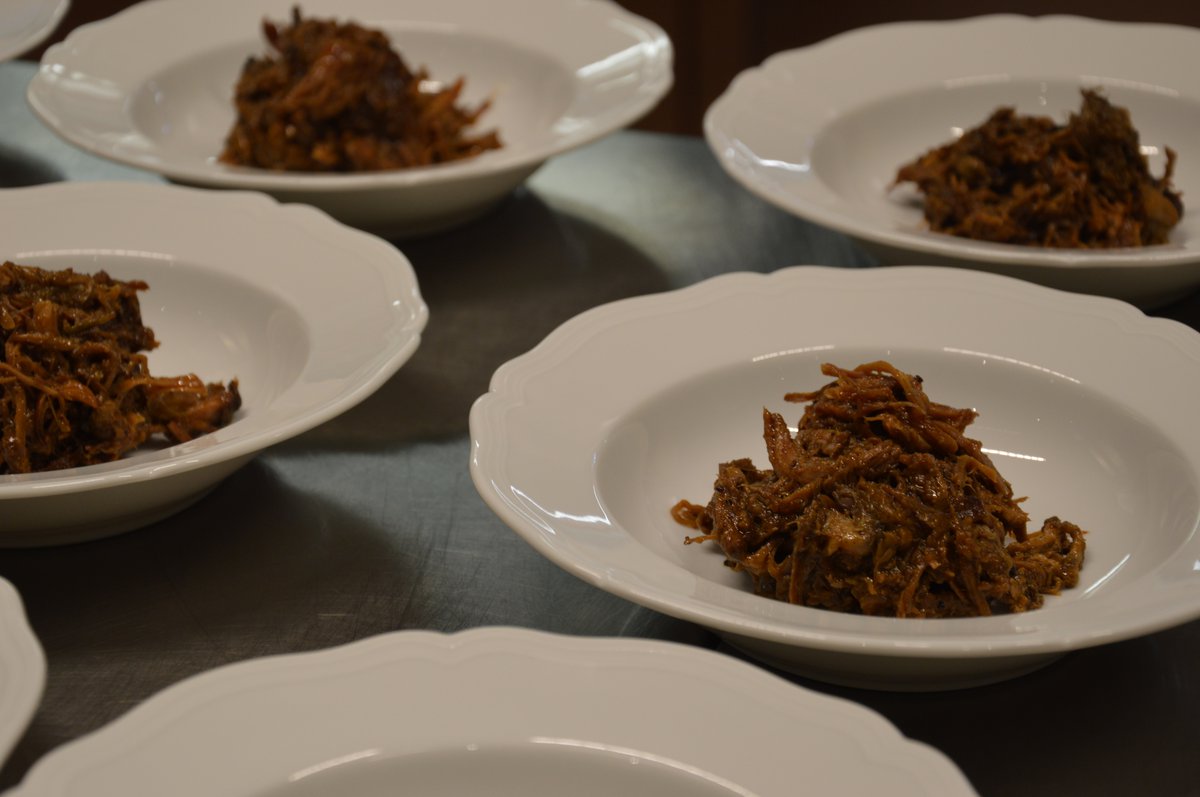 Damiano Donati found his north at Fattoria Sardi, One of those virtuous places donating a new dimension to a Country that was tired of itself.
Cooking is not only a sum of recipes, but mostly an immense number of custodians that are taking care of the Earth, starting point of every human action. The switch among these two practices is giving birth to something important, able to subvert awareness and pleasantly impact the world. No matter if Damiano's action passes through a marvelous boar meat, smoked and tenderized by the earth oven, or from a cutting spaghettino with butter, parmigiano and unripe plums that could already be considered tradition: he will always promote someone else, share the camera or the podium. The new luxury seems to live within ethics, in direct and local flavors, in democratic offers; in a happiness circle dance between the clients, the producers, the Planet and the team; in giving back space to nature and to the proper life flow. But now let's get up: "The boar is cooked, we need to take it out from the oven!"