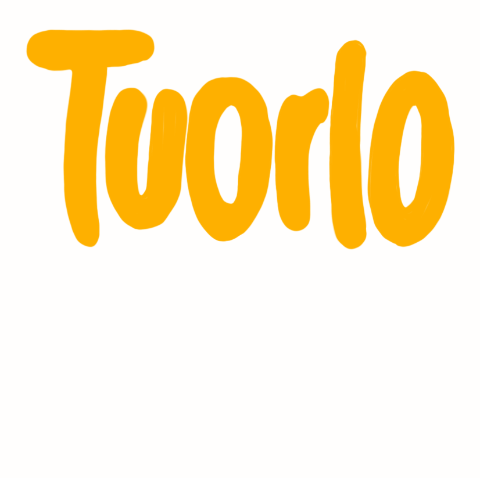 Food
Celebrating Change: the limitless creativity of award-winning chef David Muñoz
We caught up with David Muñoz, recently named the best chef in the world.
His persona is bursting with positive energy, and his talent for creative spins and reinvention has no limits. Pushing the XO universe forward with numerous projects, he remains dedicated to his three-star flagship DiverXO. We are fascinated by how he manages to find the motivation and creativity to be the way he is! Dive in to find out what drives him on to discover the next new thing.
The XO Universe is Growing 
Now we are living in crazy times. We have opened a new delivery concept in Barcelona, El Goxo, and we'll make a physical restaurant out of this project at the end of September. The concept is quite unique: fast food but made by fine dining level interns to the highest quality and execution. The restaurant will be modern and technological: no waiters, only a counter to order and pick up.
In Madrid, I plan another opening in December. Imagine a smart bistro style dumpling bar where there is a creative intersection between Italy and China within a pasta world.
The idea is based on the culture of the pasta world from both countries. We know there are differences, or maybe not so many – we will explore that; we can build a bridge between the two, but at the same time we don't want to do traditional Italian or Chinese cuisine.
So as you see, I'm thinking first about the concepts. I don't prioritise fine dining over casual; I want to go both ways.
Talking about the flagship (three star Michelin) restaurant DiverXO, we have almost closed the deal for its new look. Fifteen years since its opening I feel the need to change everything. From next year you will see the different food offer while the sensation will remain the same. My vision now is to get rid of the Asian inspirations in the menu.
The other big project is also on the way. The restaurant is fifty minutes away from Madrid, with more space and a completely different concept. There I want to provide a different experience not only for the guests but also for the staff. In the past few years as we have been getting bigger, I've realised that we can't be the best restaurant in the world and I can't be called the best acclaimed chef, without proving it, and without paying attention to and caring about the staff.
The new restaurant will take into account all the staff as much as the guests. It will be the pinnacle of the work we began three years ago. 
I started at seventeen. Twenty-four years ago it used to be accepted that you had to work 16 hours 5 days a week, but I don't think this is okay. Inside the majority of world class kitchens there's still an aggressive model and an intense kind of management.
So we're changing this. In terms of hours, the waiters are doing 45 hours a week (with 3 days off) and the same goes for the chefs. I've realised how much the positive attitude of the staff brings to the experience, and how we can give it more color and more soul, and how important it is to retain talent within the team (some people work with me for 7-12 years). The only way to keep that is by giving them a chance to enjoy a good quality of life.
People have started to change.
It's like discussing sustainability – everyone is sustainable now – but it's not really true at the end of the day. Yesterday (during the Area Talks) I was listening to Ana Roš and I confessed to her that her speech was inspiring to me, since all of it is real and true. Nevetherless it's still more of a talking point than an actual change. Plus we have to consider the different realities we are living in.
I'm trying to be sustainable, but along with that, my reality is different from the one in Hisa Franco. In terms of conversations about social sustainability, it's the same issue. I hear about it from colleagues like Joan Roca who has started an inspiration and serious work in this direction. In my company I've managed to reduce negative behaviour like shouting or disrespect towards other nationalities and women. We don't tolerate these things.
The Restaurant of the Future
I would like to see a restaurant where people are really happy in their work, and their work is respected. We should have more talented-based restaurants, not the mainstream types where it's only about seeing and being seen. It doesn't matter where they are located.
Reinvention: Do we really need it?
I don't think everyone is able to reinvent. With El Goxo we had a lot of success.
Journalists started asking me for interviews, and to explain how to reinvent. But I never approached any of them. I can't imagine saying all this to a guy who owns, let's say, a small bar in the middle of Madrid. He's been doing the same patatas bravas thing for many years and it wouldn't feel appropriate telling him that he needed to put that aside and reinvent everything in his business.
Some people are not able to reinvent, and it's okay. I did it, but my capacity to create new things might be different from others, so it's okay to adapt to new times.
Creativity
I think creativity is the capacity to create something completely new and different from the way you're used to seeing a product or a dish. I have a certain capacity to create new things constantly.
To create new things you have to be brave.
DiverXO is currently more successful than ever. We sell out in five minutes, so why would I change it again? It could just stay like that, couldn't it? For me creativity is the opposite: I keep changing to maintain success. 
In a year the concept of DiverXO will change. The sensation will remain while the way of making the dishes and the flavors will be changed. I have to be brave to do it and I can't live without it. 
The day I feel no more of this fired-up motivation I'll start to do other things. In fifteen years at DiverXO we had some tough moments and I did everything by myself.
After all these years I keep myself motivated, but I don't dream of a special award or stars. Sometimes it's just about proving to the guests that the restaurant is mind-blowing and hearing from people "they did it again!" This is the greatest achievement. I'm not working for recognition in general, but what I do strive for is to hear the guests appreciate the food, especially when they call it mind-blowing.
DiverXO gets better every day, so the three stars that I got seven years ago…I don't feel the pressure from the three stars, but from the customer. The expectations are so high now, so the real pleasure is to hear the praise and see the restaurant full. I'd prefer to be fully booked than be named the best restaurant or get the best review in the media. If the recognition came together with the appreciation of the guests, I'd be even happier. I love to be a Michelin starred chef, but my goal is a fully booked restaurant, not the recognition.
Responsibility
Their popularity sometimes misleads, making people think that a famous person can have an expert opinion.
In my case during the pandemic journalists were pressing me to comment on how to get out of the pandemic, but I refused any interviews, simply because I don't have expertise in this. When I feel that I can inspire people and contribute, I will do it. Sometimes there's pressure coming from the journalists who think that if a chef is famous he might have solutions for sustainability issues, like animal protein for example, but I don't.
I admit we have these problems, but again, I'm not an expert here and I'd prefer to let professionals speak. 
Being famous doesn't mean you have to talk and comment on everything. At the end of the day that would be ridiculous.
Plant-based Meat
Now everyone says that going vegan will save the world, and we've seen proof that it's not always true. Big companies are pushing these products hard, and are also using the image of some famous chefs.I would like to understand the production process better. In the supermarket I've looked at some of them, but when you read the label it states a number of artificial ingredients, so if there's no animal protein that doesn't mean it's healthy.
There is a lack of information about plant-based foods. Myself I think that we have to make strict rules about what is really sustainable and what's not for these kinds of products. I will use this product, but not just because it's animal-free.
Sourcing
We work with small producers at DiverXO. For example a rescued breed of Arnei lamb we take from a farmer in Aragon. The only way to have unique ingredients is working with people, even if sometimes it's much more expensive. Wagyu Kagoshima is the only thing we source online, plus some Mexican products and the majority of spices, so 90% is local.
A Signature Dish
We change so often that I wouldn't be able to name a signature dish of mine.
Over the years we've made almost 60 new dishes a year, and I don't even keep track of all of them. I don't remember what we served at the restaurant ten years ago.
I've seen influences from my kitchen all over Spain, and sometimes a very strong influence. Some time ago I might have expected people to mention us as the source of their inspiration, but now I don't pay attention. We just move forward, probably faster than the people who were inspired by us.
Five years ago I would reply differently. But after all I don't think about things I can't change. Thinking that something might not be fair doesn't matter in the end. My restaurant is successful, I'm happy in my personal life, I can't complain and I won't lose time thinking about someone who copied me or was unfair to me.
Imagine black cod with miso, which looks like a Japanese legacy, but in fact it's a Nobu (restaurant of Nobu Matsuhisa) legacy.
Chef's Biggest Joy
Im at DiverXO for almost 90% of the service, while also creating new concepts and side food like pizza and chocolate projects that enrich me and make me want to change everything.
For the last four years I was constantly thinking about when the last service would be at DiverXO. Before the pandemic I was planning for DiverXO to be open for just two more years. When we came back from lockdown with new concepts and ideas, this is where I found new joy. I didn't want to close it anymore but to reinvent. My new-found joy is thinking about a new life for DiverXO. Before the pandemic I would often get angry in the kitchen, and sometimes I wasn't happy. Now it's a different mood and I see things differently. The mistakes don't upset me; I try to change and explain things, and if it doesn't help, this person will exit the company and later on in the future we may end up working together. I'm okay with that. We need to make the changes for a more sustainable climate in the working space and see the results.
The egg according to Dabiz
Egg yolk is the best sauce in the world. Nothing is creamier, richer, tastier or more simple, and it doesn't exist even raw. The best eggs are fried, with la puntilla, this thin brown line around the edge you get when frying them. Bubbly and crispy is best.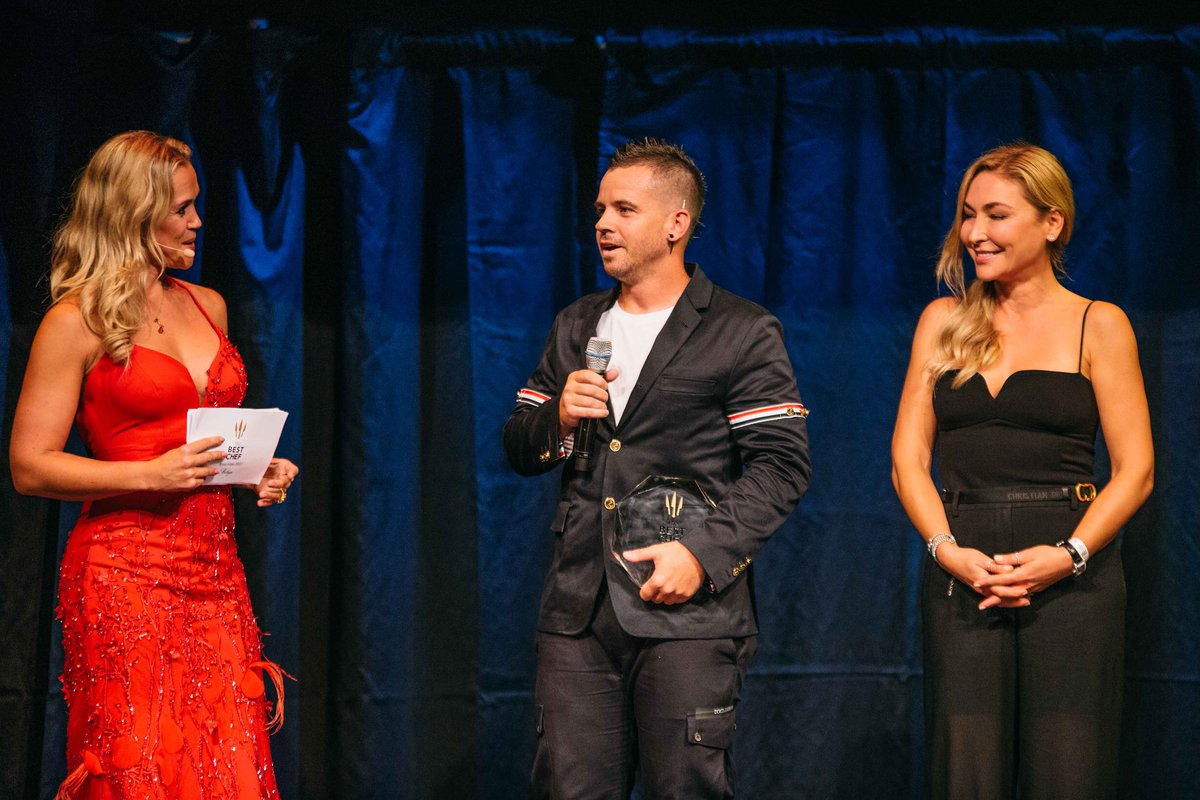 best chef awards 2021 Amsterdam