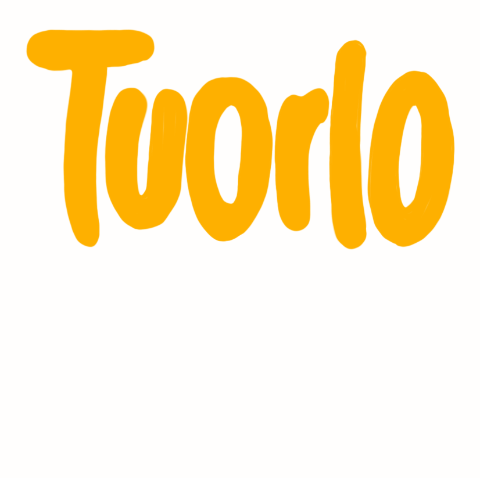 It's exciting to travel to Ukraine, specifically to Kyiv, to discover the local cuisine and the chefs, as the country's gourmet aspirations are growing.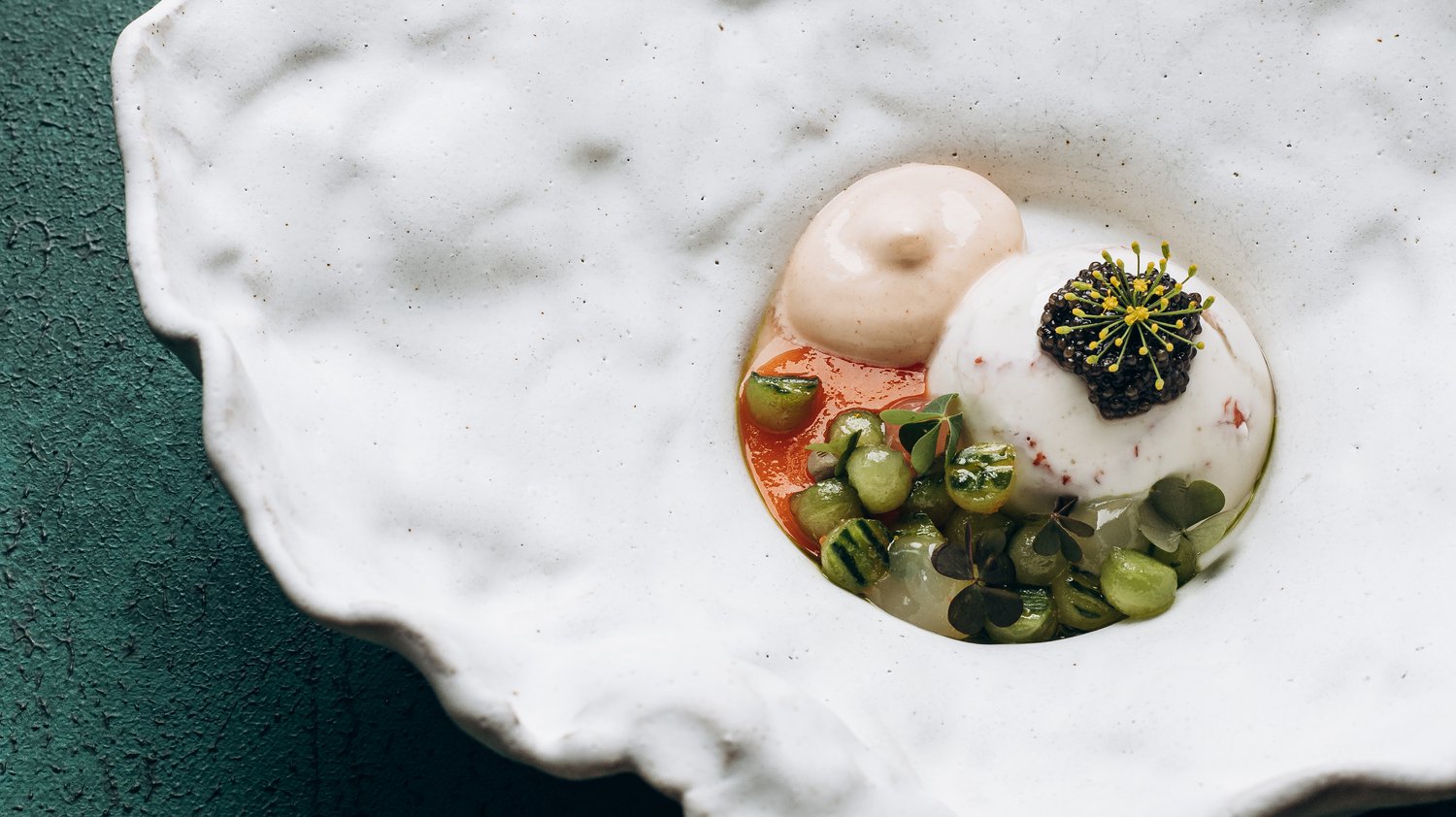 It has been on the verge of being rediscovered in recent years, as it seeks to restore its culinary identity as a post-colonial Soviet state and a relatively young sovereign nation.
Kyiv is a modern looking capital that hosts around 2 thousands dining establishments by the end of 2021. The city is bursting to the seams with modern bistro-style restaurants that serve really good quality food that is far from the stodgy or heavy pictures of meals inherited from the Soviet era, instead attempting to reinvent and present a new modern image of Ukrainian cuisine.
A notable Ukrainian chef who rose to prominence after winning MasterChef Ukraine in 2015, Ievgen Klopotenko, has spent the last several years advocating for the revival of Ukrainian gastronomic traditions and recipes from before the Soviet era. He sees food as a significant aspect of Ukrainian identity and openly advocates for it, as evidenced by his current effort to have borscht recognized as a Ukrainian dish on the UNESCO world heritage list. He aims to recreate and demonstrate a new Ukrainian cuisine without stereotypes as co-owner and chef of the restaurant 100 Rokiv Tomu Vpered, which translates from Ukrainian as "100 Years Ago In The Future ''.  In the restaurant, there is a "Red Room'' where the chef serves his set menu as a "Food Theater". Before the dinner begins, the chef stands in front of the blank canvas and delivers an emotive message about Ukrainian cuisine, rhetorically asking the audience to envision what it would be like if the Soviet era had never existed. Whereas during dinner, he will undoubtedly serve his famous borscht as well as some unusual plates such as edible bees, bees that live for 9 months and die naturally which are dried and marinated in honey with fragrant oil, black pepper, and sorrel; or a dessert of red cabbage desert with buckwheat biscuit, creme anglaise, and custard, and pine cones.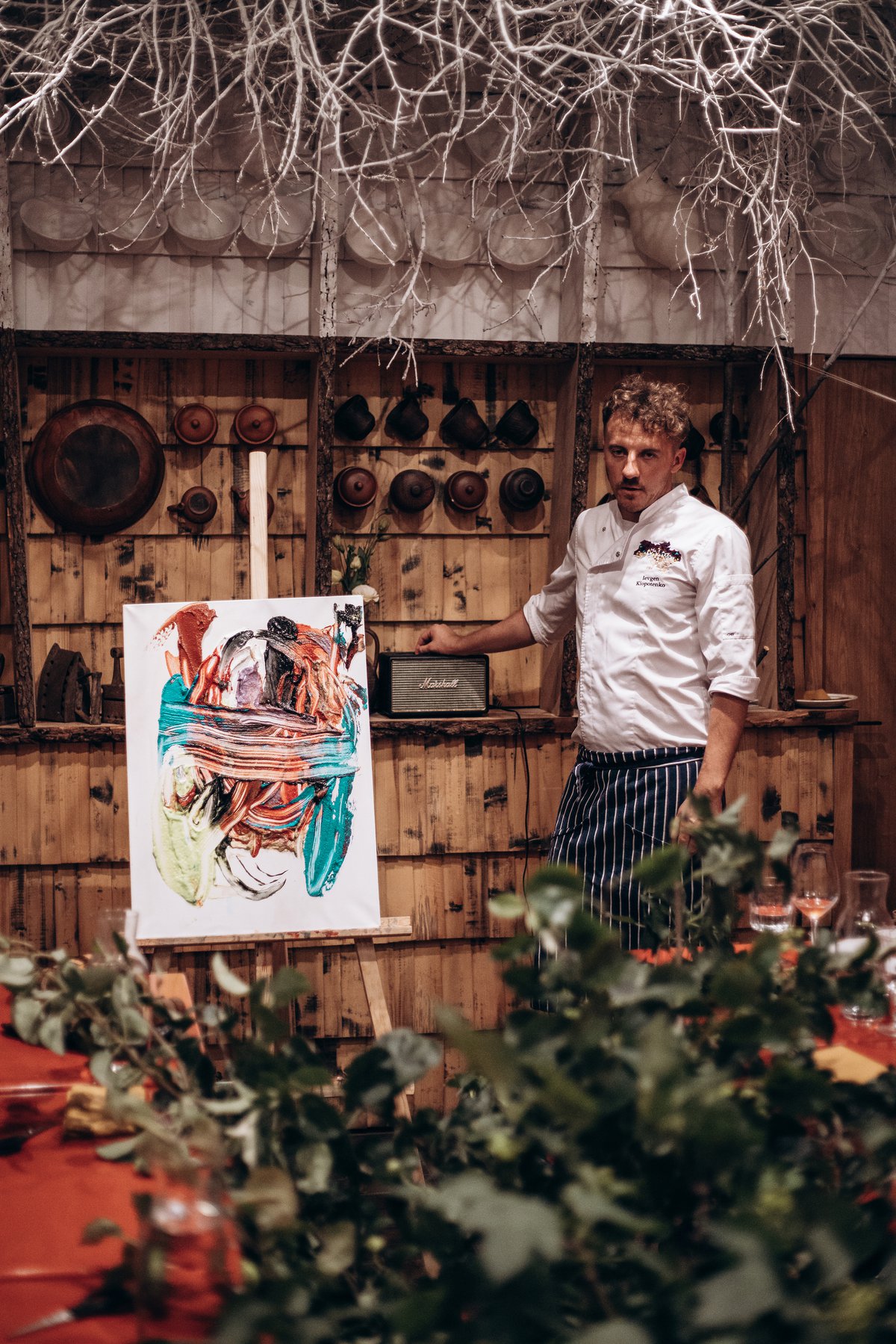 chef Ievgen Klopotenko
Igor Mezenzev, a Ukrainian chef from Kharkiv, has welcomed us to learn more about the country's restaurant sector alongside Klopotenko. He is also the founder of Topot expeditions, which has lately expanded internationally and involves chefs cooking outdoors and exploring the uniqueness of local items that are typically overlooked in professional kitchens. In his hometown, he is getting ready to open his own restaurant, and in the meanwhile he dedicates himself to introduce to the international media, with a special focus on young talented chefs. With the gained experience he continued spreading the word about what Ukrainian cuisine has to offer with the trips for  Crystyl Mo, Asia's 50 Best Restaurants Academy and Gastromasa founder Gökmen Sözen.
Mezenzev sees these visits as an excellent opportunity for chefs to develop their skills, and hear the priceless feedback from the industry leaders. "Before it was a vicious circle, I felt the need to finally get closer to the international opinion makers outside Ukraine, to help young chefs to break through. After such trips, I personally saw the progress in their set menus, approach to work and professional goals. The major part of expenses is covered by us. I do it for them, the chefs, and I'm happy when some of them are grateful, but I don't expect anything in return." - he says.
Young chefs aspire to achieve the same level of success and international recognition as their Russian counterparts, who have lately been listed in the Michelin Guide and the 50 Best Restaurants List. They're being influenced by Nordic influences, and they're still trying to shake off the image of the Soviet past.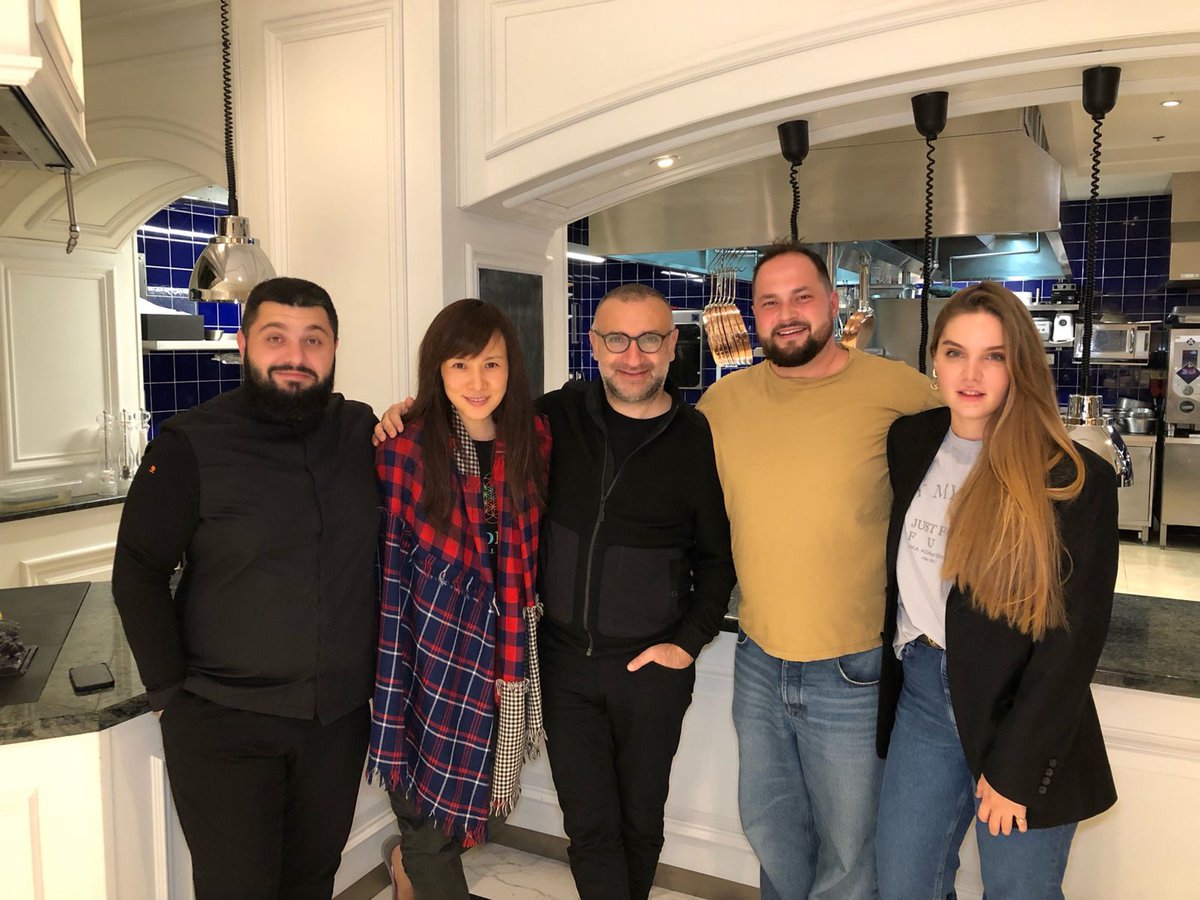 chef Hayk Veyshort, Vanessa Yeung, Gökmen Sözen, Igor Mezenzev, Anna Smoliakova during the dinner at ZIA restaurant
Inspired by the Parisian new wave bistros, Wine Love in Kyiv is a place to savor simple but thoughtful plates by chef Yuri Nikitiuk paired with great natural wine.
Chef Yuri has recently been noticed by his ability to pull out creative ideas in the most challenging times during the Topot expeditions in the wild. At Wine Love, he remakes traditional dishes in a sophisticated way, his twist on a local favorite – holubets being the best example. He enriches the dish by adding Leche de tigre together with fish parts, as well as the sauce with fish garum, the second sauce of whipped fish parts with butter and chili, just the way it's done in Odessa using pike perch roe.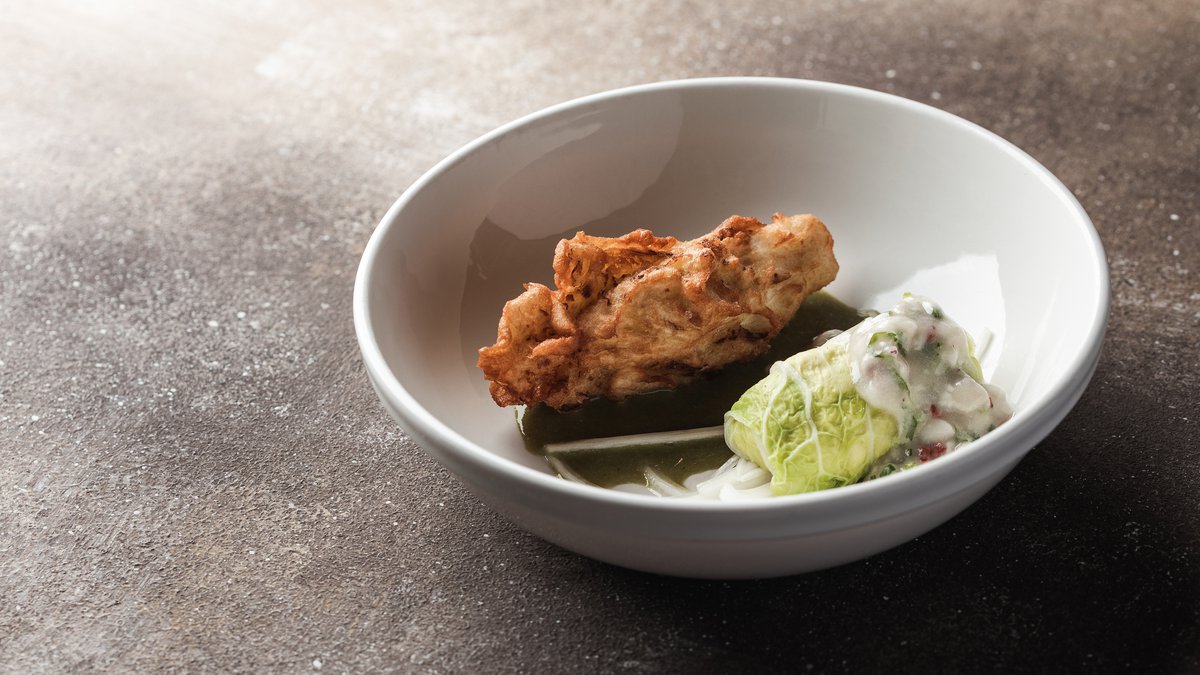 holubets ceviche from Wine Love bistro
Recently, he decided to remove from the menu ingredients such as avocado, tuna, and truffle oil, which are popular among locals but do not always adhere to seasonality and locavorism principles; instead, he emphasizes on fresh vegetables, fruits, and roots. He relies heavily on fermentation techniques that are still widely employed by local cooks; for example, he employs homemade miso pastes, oil made from fermented tomato and celery, and fish sauces in his most recent menu.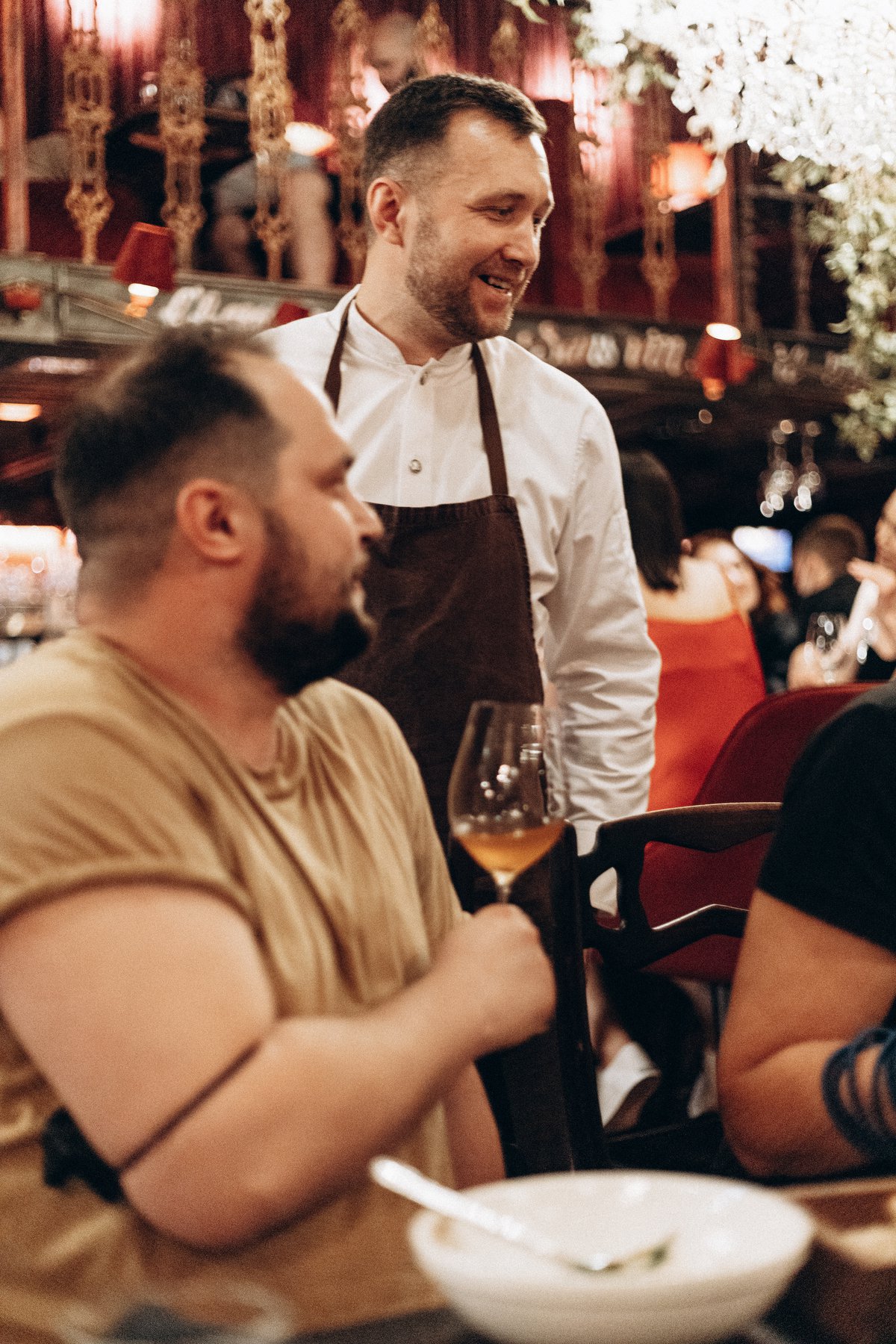 chef Yuri Nikitiuk and Igor Mezenzev
Alex Yakutov, chef and co-owner of the restaurant Publicist in Kyiv, is a graduate of the IFSE in Turin. His food is simple with a few extra spices, traditional recipes like the well-known borsch with oxtail rolls or kimchi, and pickled lemons. The peculiarity of Publicist is Yakutov's work with fire; he desires to give the food that special energy that the open fire provides. For his self-designed grill, he uses oak wood, and he pays great attention to smoking to enhance the flavor of meats and vegetables. During our visit, chef Yakutov amazed us with the dish of Nutria, smoked for four hours, and marinated in sage leaves, garlic, tarragon, and coriander.
smoked nutria with chanterelles and porcini mousse from Publicist restaurant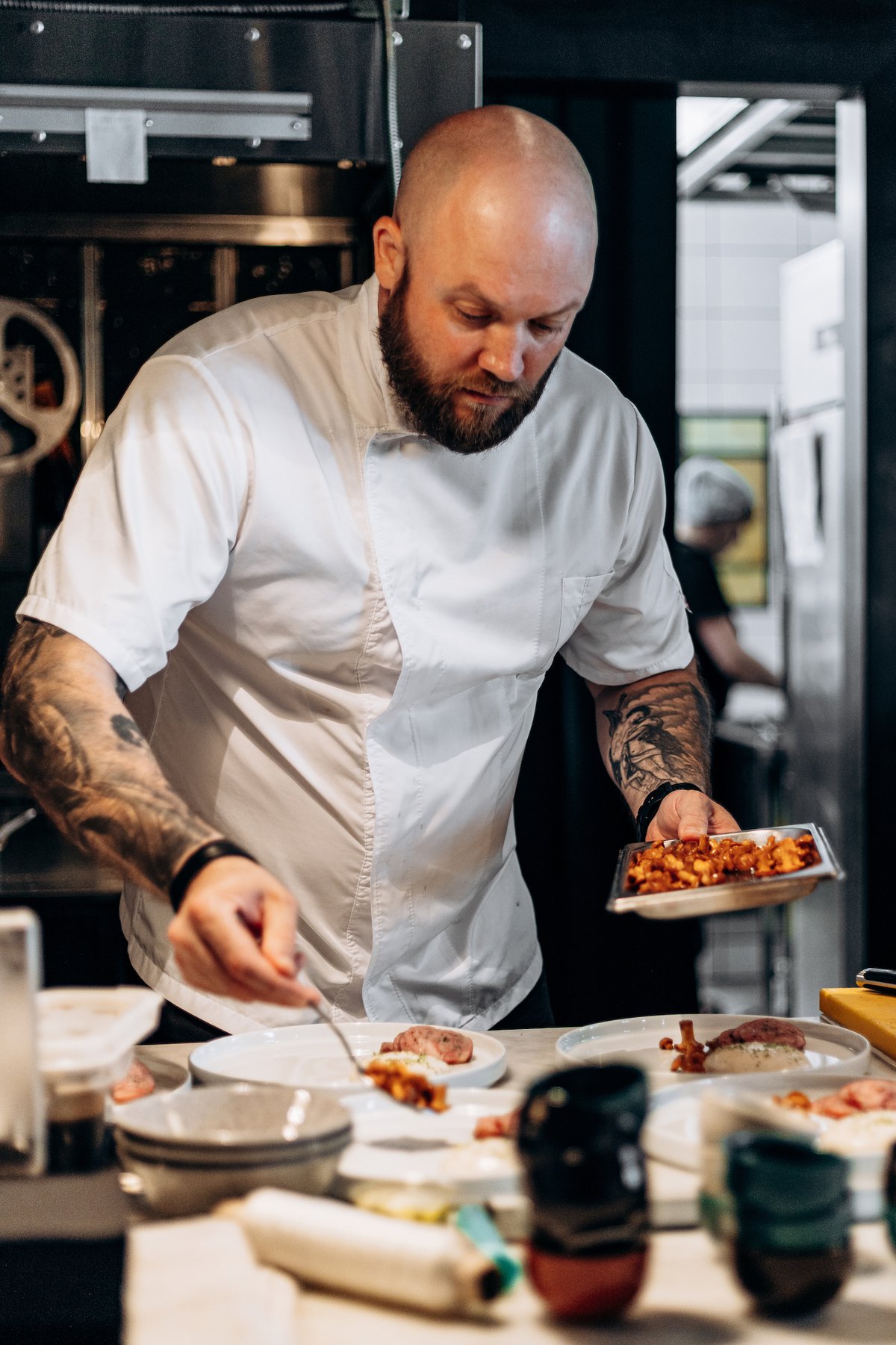 chef Alex Yakutov,
Another addition to the growing and prosperous gourmet bistro scene is Moon Rabbits Local. Last June, we met Andrey Matsiuta, a young and modest chef with quite an impressive portfolio. At the age of 23, he was already a chef at the famous restaurateur Savva Libkin's "Dacha" in Odessa (one of the local restaurant scene's pioneers and a well-known ambassador of Odessa cuisine). Matsiuta was also the first Ukrainian chef to receive a stage in Geranium's kitchen, where he returned with a new skill set of techniques and a proper attitude on what constitutes a proper fine dining restaurant of such high caliber. Nevertheless, his style has sharpened in Lima, inside the kitchen of Virgilio Martínez at the Central restaurant, where he learned how to valorize the local product and use local peculiarities to forewarn the new modern image of Ukraine cuisine.
Moon Rabbits Local is an attempt to create a modern image of local Ukrainian cuisine among Ukrainians and foreigners by creating dishes with products that are sometimes unfamiliar to Ukrainians but all strictly locally grown, such as saffron and asparagus from Lyubimovka, oysters from Kherson, caviar, and Black Sea seafood.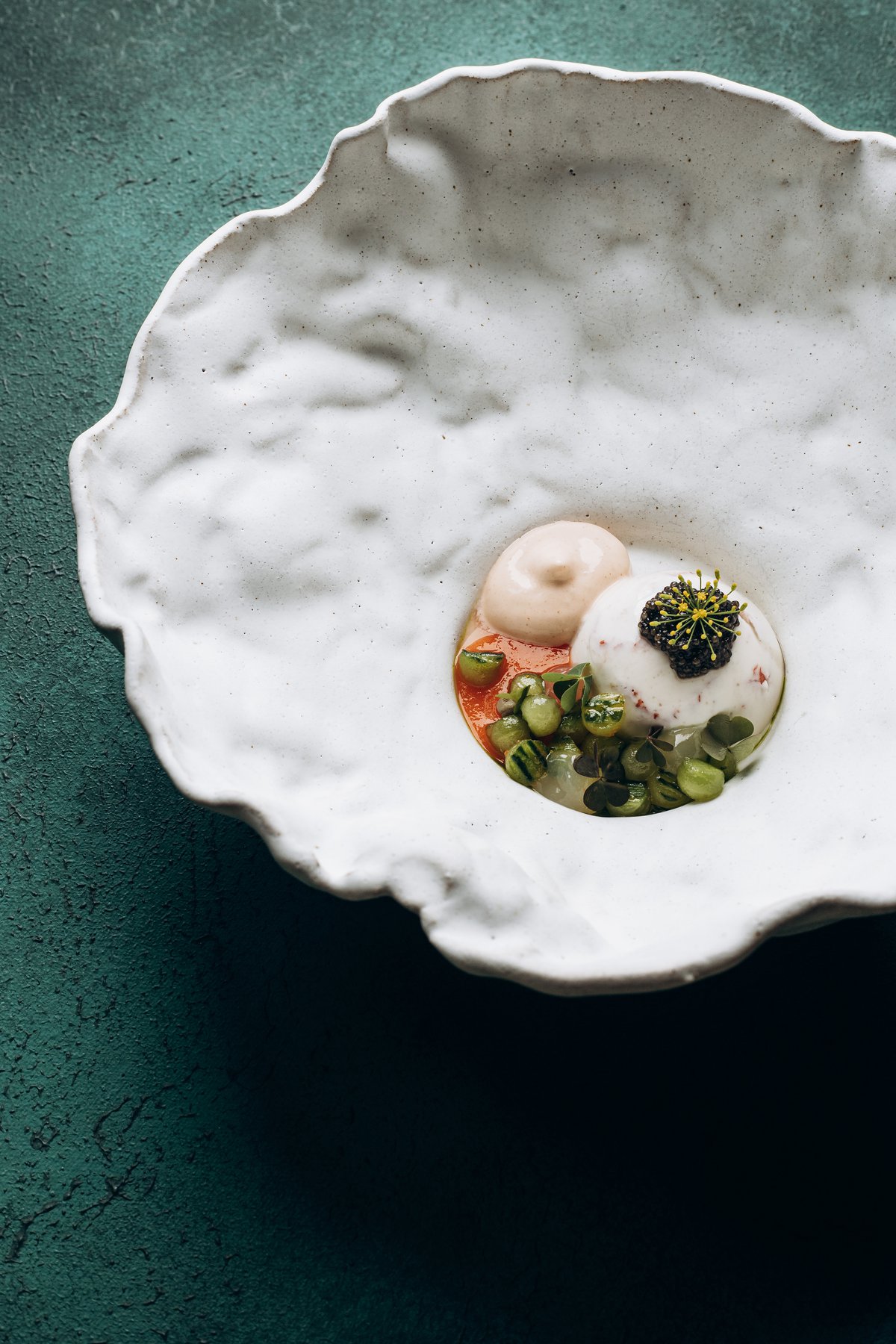 homage to the southern Ukraine, crayfish aspic instead of sturgeon, salted cucumber, fermented carrot jelly, oyster cream, local black caviar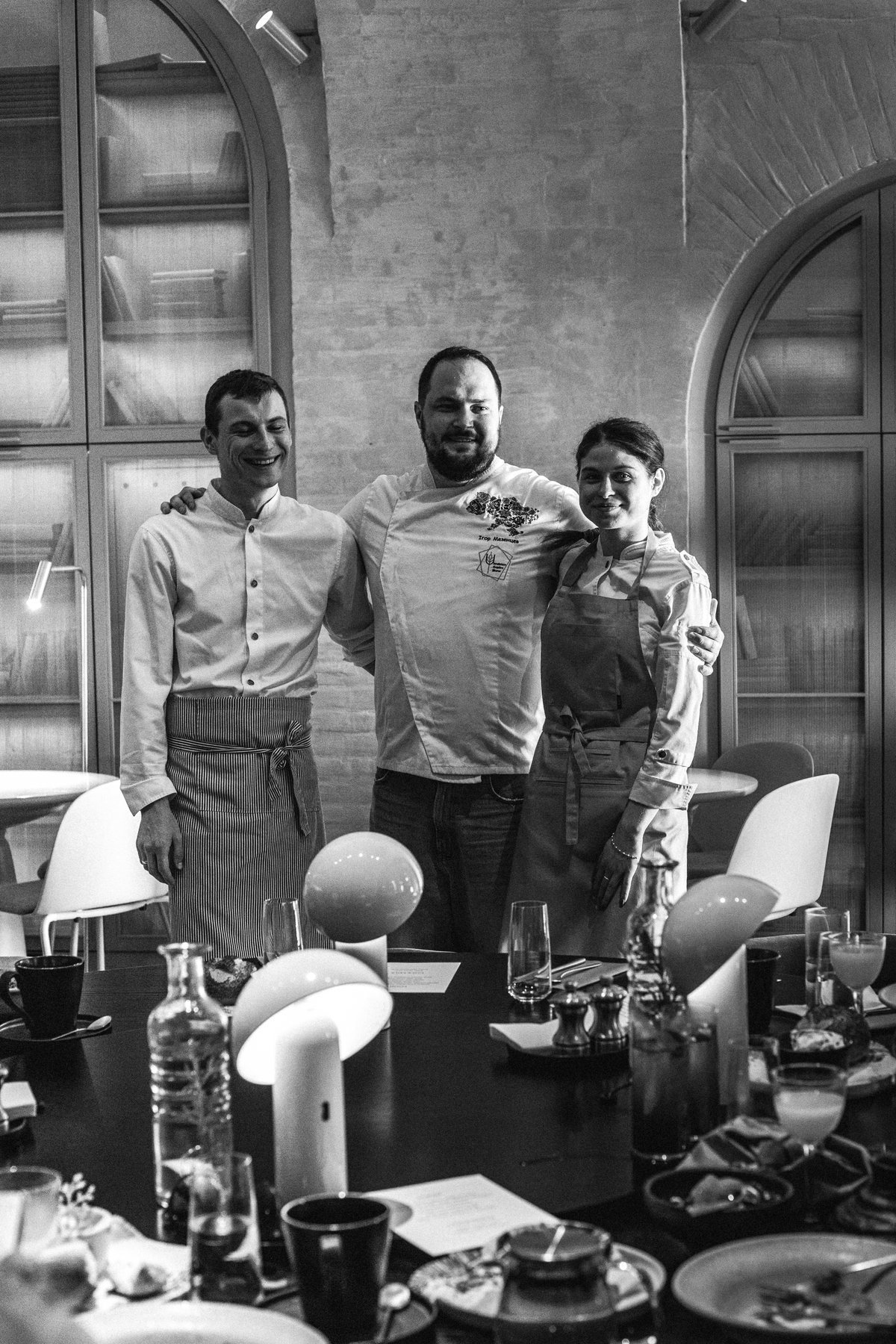 Andrey Matsiuta, Igor Mezenzev, Oksana Romanytsia
There is a rich history and some unique restaurants to explore in Odessa, a coastal city on the Black Sea's northwestern shore. Young chef Alexander Yourz had a dream to open his own place before he turned 30, a dream he fulfilled a few years ago with Yourz Space Bistro.
Yourz has been chosen for the "CARE's young Chef under 30" dinner series in Fondazione Prada, and this year he became the first chef from Ukraine to participate in GELINAZ global food gathering, reimagining the recipe of the legendary Ferran Adria.
With an aim to develop and reinvent Odessa cuisine, Yourz Space Bistro serves fresh local food that is delicious, enticing, and unconventional. Perfect simplicity of dishes with great local ingredients, with a focus on Black Sea catches such as an open sandwich (buterbrod) with sprat covered in local black caviar, mikado ceviche with bronze cheese, pike caviar with challah and butter, or an invasive grilled rapa whelk served with green vegetables.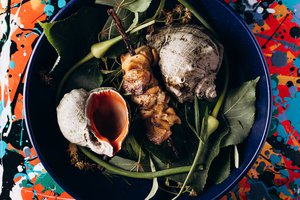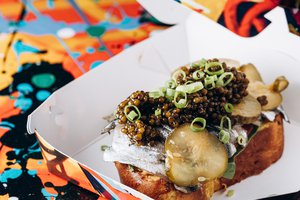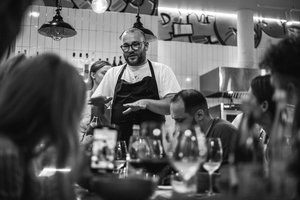 There is also a nod to the fine dining path, followed by very few restaurants so far such as Mirali, Chef's Table or ZIA. If before, Ukraine expensive high-end dining establishments somehow lacked distinct character, valorization of the local produce, originality and simple coherence with the place to cater predominantly to the local big spenders, now the situation has changed; however, there is still tiny percentage of locals who are able to become the target of such place, due to high prices and usually lack of education of the consumer.
Indeed there are lots of issues to be resolved, as noted by the Ukrainian food journalist Aurora Ogorodnik:
The lack of proper fine dining in its absence is due to several factors. 
First, few Ukrainians have been to restaurants of this level, few of them understand such concepts to enjoy it. 
Secondly, there is no one to educate on the subject in the lack of proper restaurant critique. We have also not entirely recovered from the trauma of starvation experienced in the previous century (Holodomor, the period of Soviet Union's food shortages between 1932-33), so a full plate of potatoes and meat remains the finest food. Add to this the complete lack of professional education of the chefs and their ignorance of foreign languages, which puts an end to the internship.
Mirali Dilbazi is a 28 years old chef from the village of Gazah in Azerbaijan, who moved to Ukraine at the age of five. He has been a chef previously at the restaurant called "ChatPodoprihora" in Dnipropetrovsk Oblast of Ukraine. Being strongly inspired by the New Nordic movement, he started experimenting with fermentation techniques and a serious approach to using local products. Later his stage at Amass restaurant was that necessary base that shaped his vision to sustainability and management of the kitchen.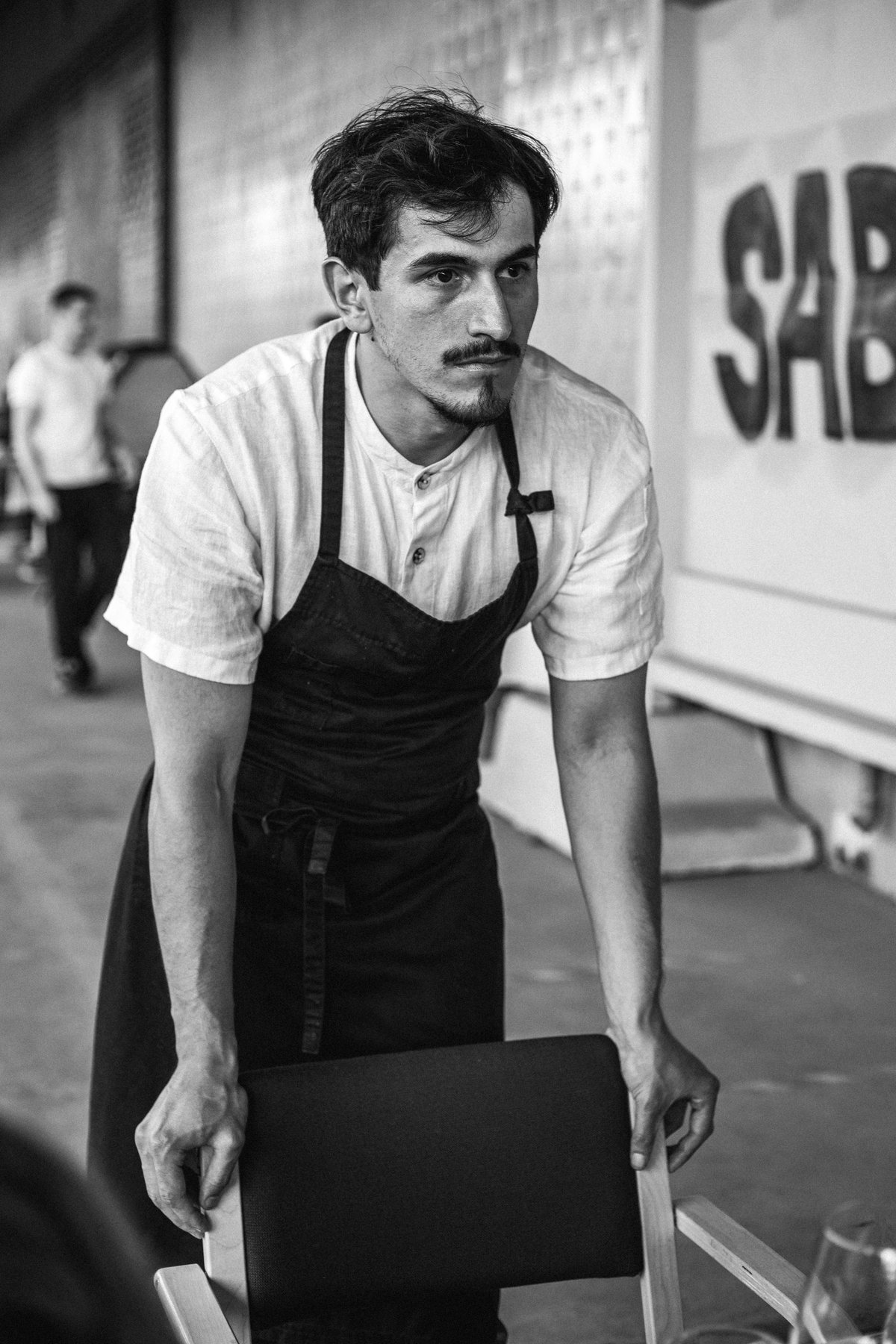 chef Mirali Dilbazi
It's been little over a month since the opening of his new open space restaurant "Mirali" in the gastronomical hub Garage located in the inductile area in the premises of the former packaging factory. It is arguably one of the most ambitious openings in the country so far, for the first time, the local restaurant will bear the name of the chef, and it is built from scratch following the vision of Dilbazi. 
His approach is making thoughtful use of local products with occasional return to his Azerbaijan roots, such as using narşərab, the sauce usually made from pomegranate which he makes with fermented young plum for an extra acidic note; white figs; tut behmezinin hazirlanmasi or mulberry molasses. 
Indeed, fermentation gets an obsessive take here, umebosi from local plums, leftover bread cured into miso, facto - fermented quince, silver local carp katsuobushi, buckwheat-based soy sauce. The fish is exclusively of Ukrainian origin and from farms that do not use nets: mussels, pilengas, mullet from the Black Sea, sturgeon from Azov Sea, the same goes for meat, that is, the preference is to the older dairy cattle that reach the end of their life cycle.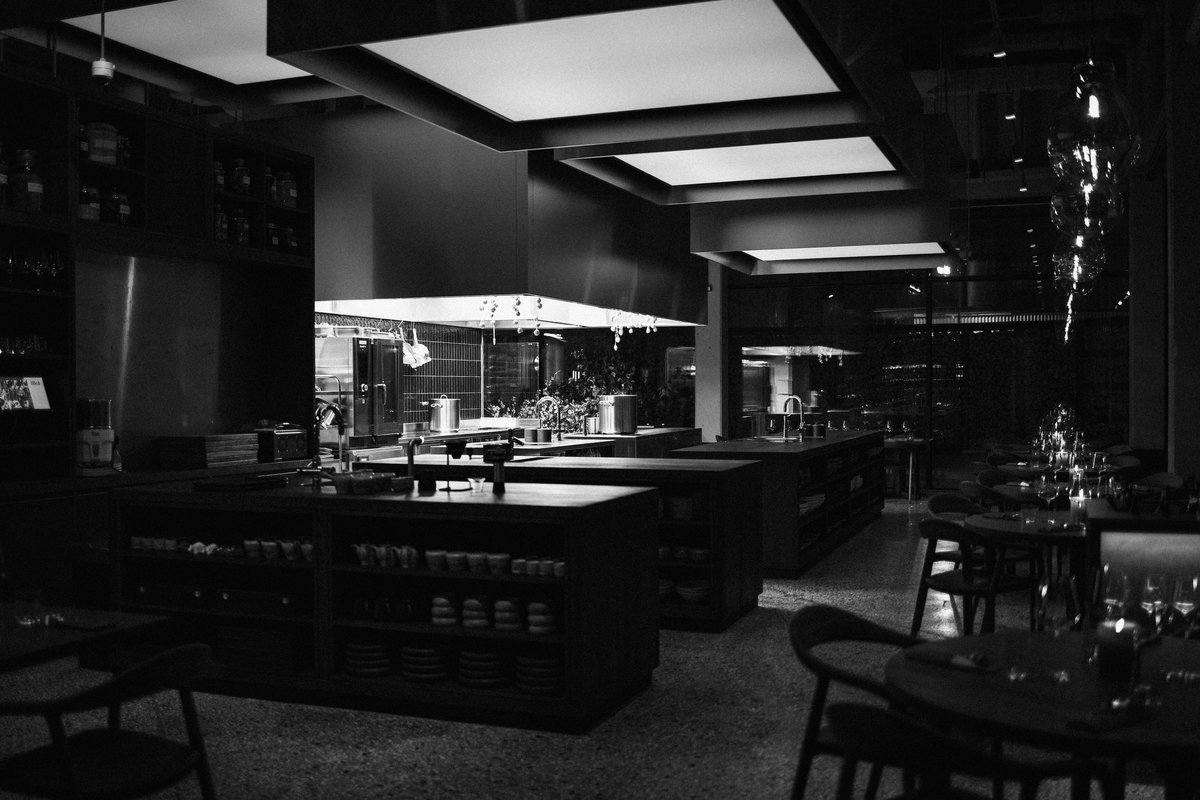 open kitchen inside Mirali restaurant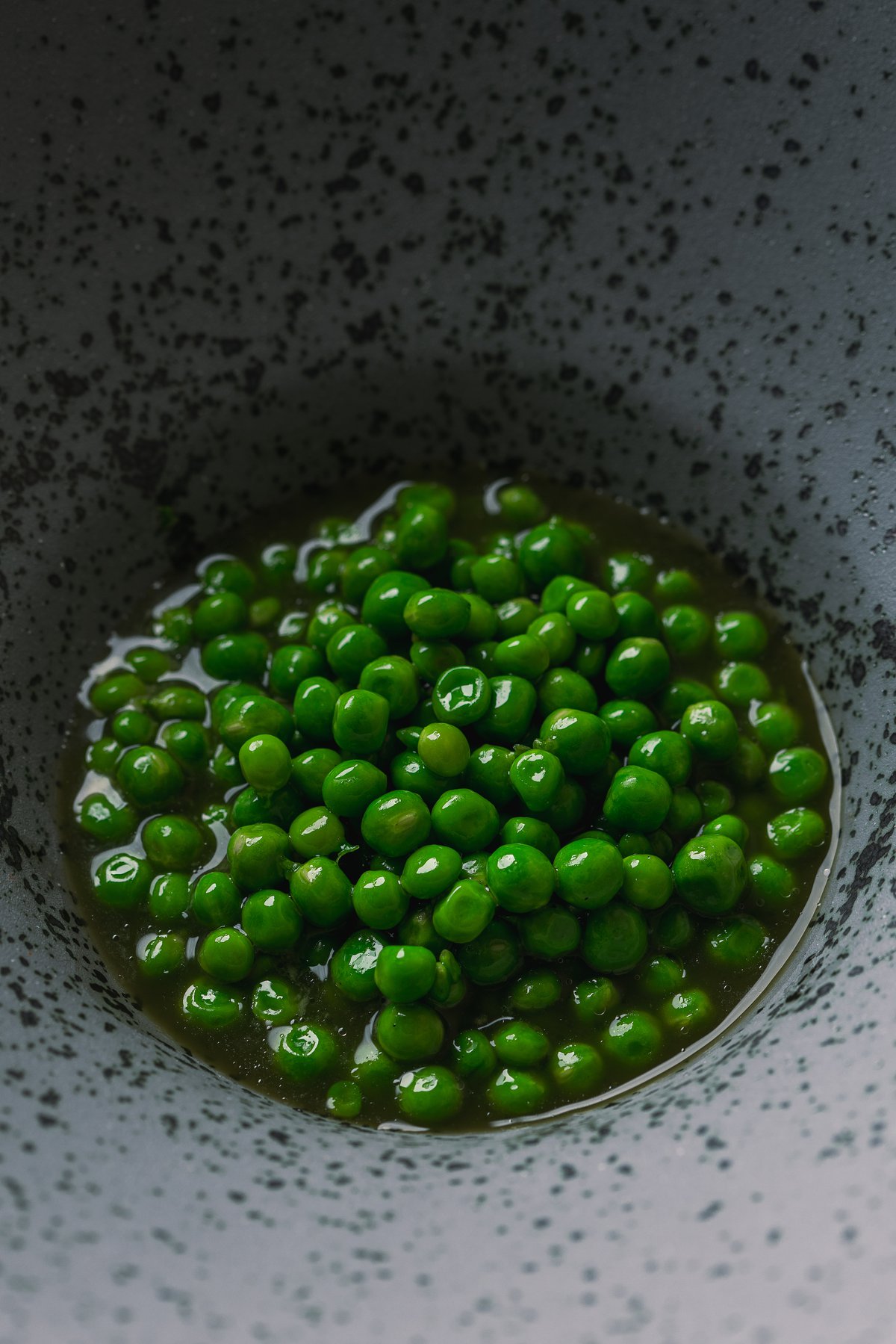 grilled peas with umami whelk sauce
Armenian native chef Hayk Veyshort left Yerevan for Kyiv to take the challenging road of developing the concept of fine dining restaurant in Kyiv. Due to the unfortunate events in Armenia last year, Kyiv became his second home. Veytshort admits that fine dining is still at the very beginning, not only for Kyiv but for the whole country. Nevertheless, he feels like the ground has started moving actively and he's securing the place at the forefront.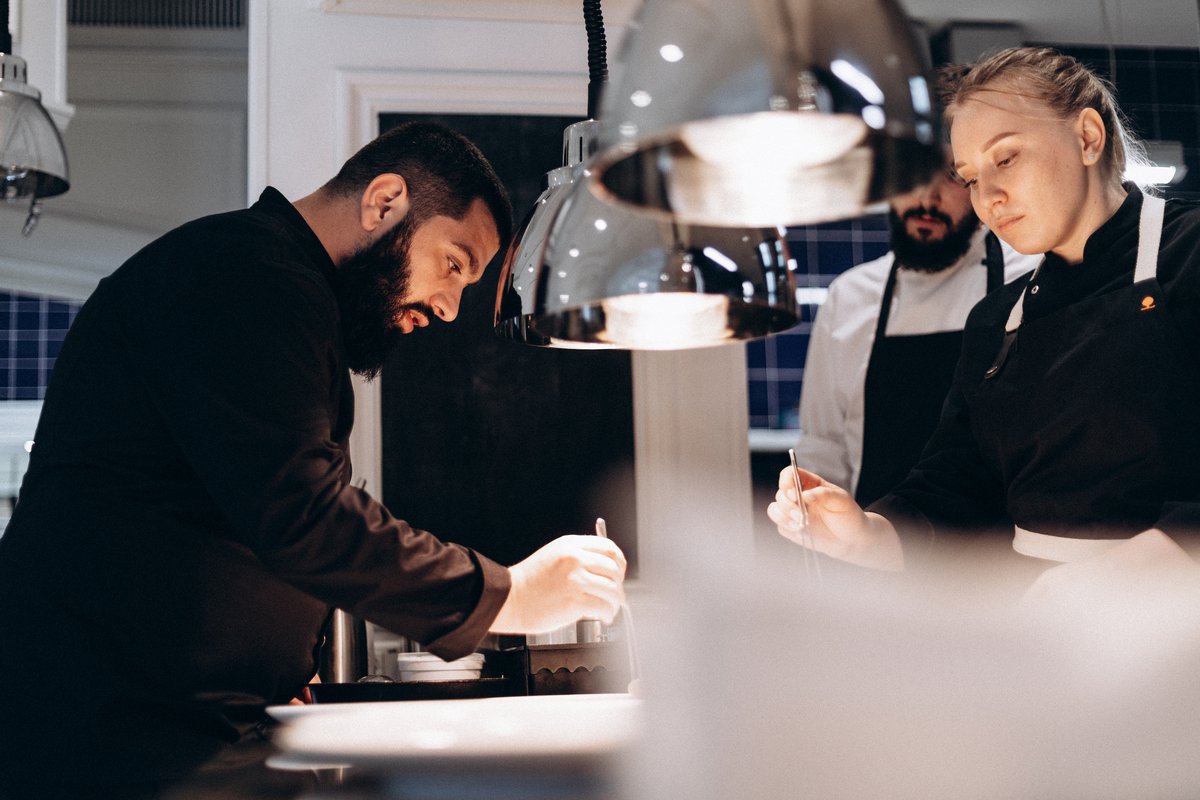 chef Hayk Veyshort
Restaurant ZIA is set to launch within the famous Fairmont Grand Hotel in the coming months, but it is already in test mode and has already hosted a number of prominent gastronomic personalities. His concept is a collection of traditional Ukrainian recipes combined with his own personal touch, spanning childhood memories to the present day, offered in two set menus of six and twelve courses, respectively. One of such dishes was presented during our visit, a personal dish - tartare dolma, a classical Caucasus dish deconstructed in order to highlight the filling of the classic dolma. Since his childhood, the chef used to steal the filling while his mother was preparing the dish.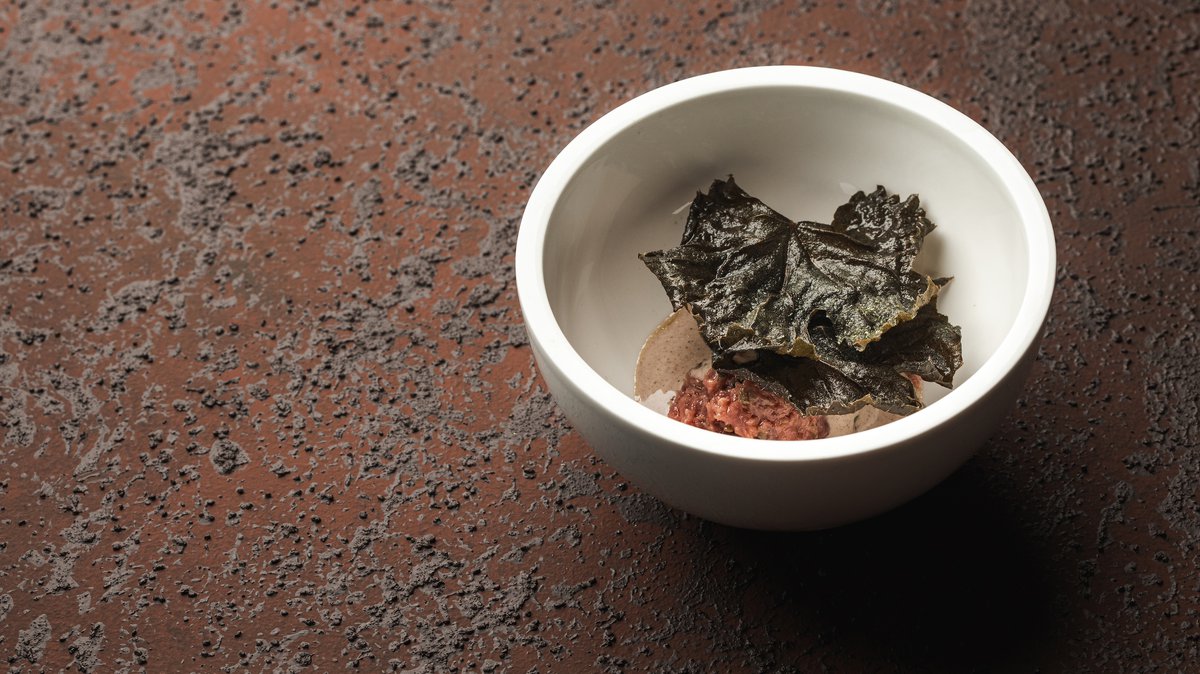 tartare dolma from ZIA restaurant
The smoked pear is one of the particular ingredients. According to the chef, his mother in law used to make it at home with banya which is later used for tea or lemonades. Chef Veytshort shaves this pear over a dish of Odessa shrimp lazy dumplings and bisque.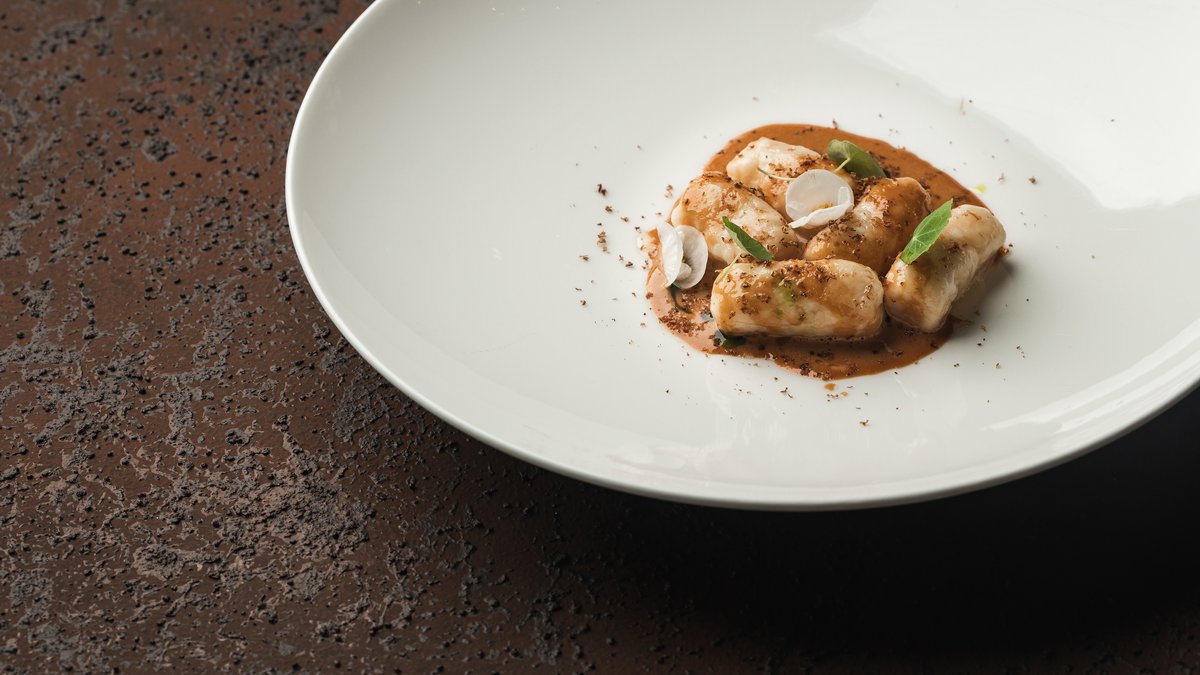 lazy dumplings with crab and smoked pear from ZIA restaurant
Although some important steps have already been taken, as seen by the growing popularity and buzz surrounding modern Ukrainian food, rediscovering authenticity and reconstructing one's own history is not an easy feat. There is an obvious passion among young chefs who feel empowered by their own history and pride for their homeland; few are afraid to present their bold vision and skills, going above and beyond to explore and rethink the local narrative; however, there are still cultural and administrative obstacles to overcome, as well as the need to deepen international professional exchange within the industry.
Images: Dima Bahta