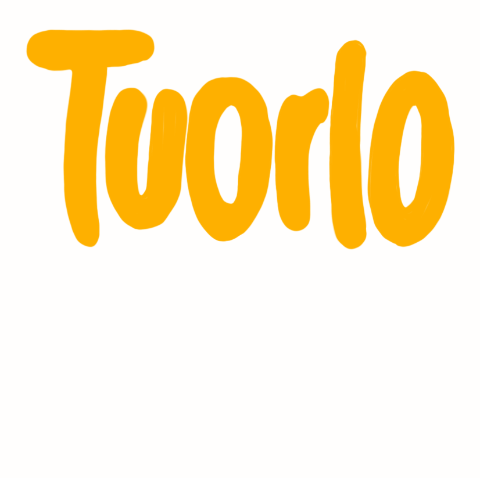 Italy, the capital of pasta, pizza and dozens of other iconic regional dishes, has hit peak hamburger.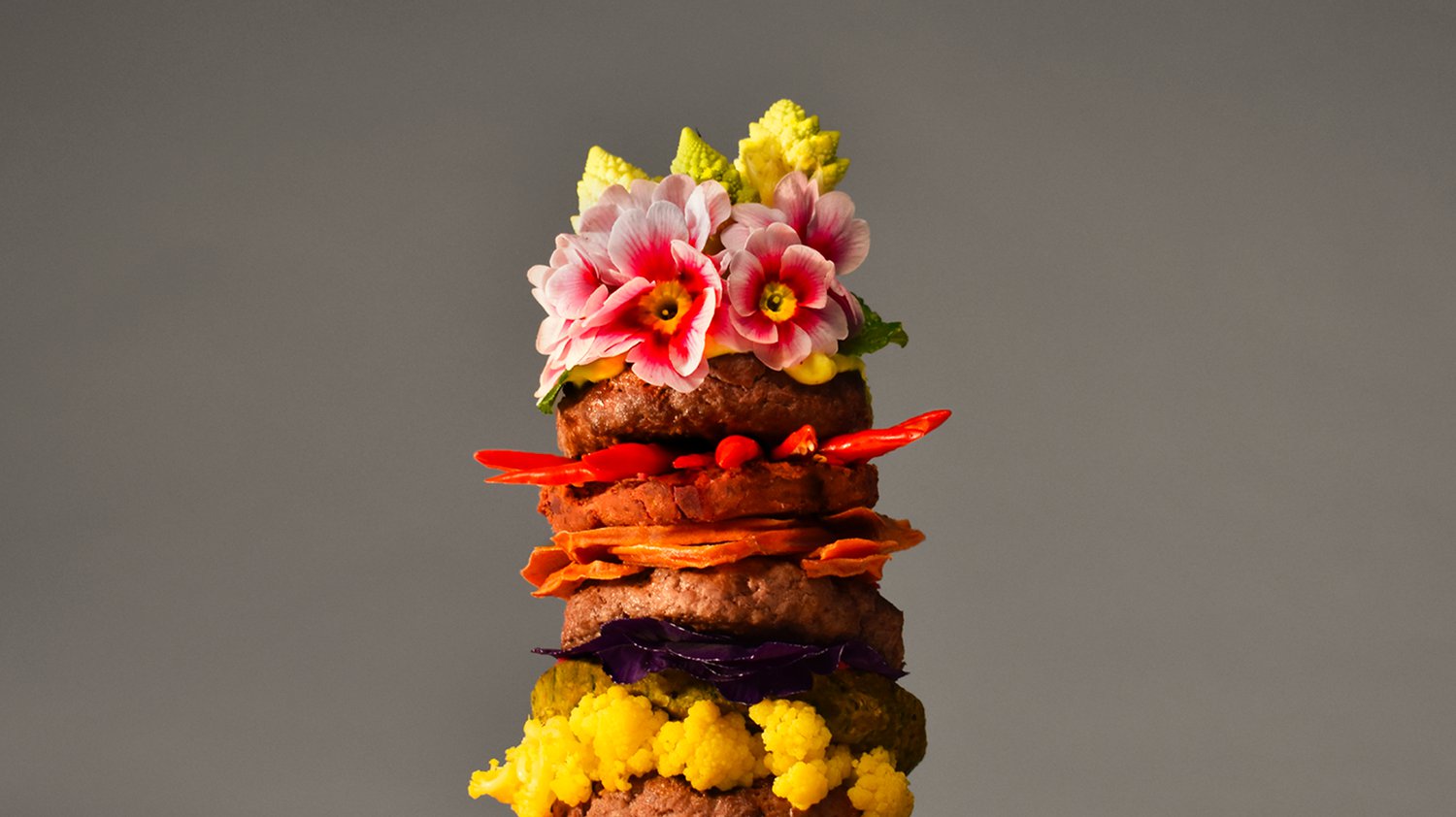 It's been a long time coming. It began in the 80s, with the young urban paninaro culture. The paninari, wearing Moncler jackets and Timberland boots, were proud to be nicknamed 'panino lovers'. They hung out with friends at the growing number of fast food joints in Milan, showing off their Zündapp motorcycles and Ciao Piaggios. At Burghy, which grew to 90 locations around Italy, there were seven burgers on the menu. Their menu of American-style patatine (French fries!), chicken nuggets, salads and milkshakes paved the way for McDonalds, which eventually bought Burghy in the early 2000s.
Today, the Italian hamburger concept has ascended even more. And with beet-dyed soft buns, avocado schmears and vegan mayonnaise, above all the plant-based burger has arrived in Italy.
Italians have frequently challenged the questionable sourcing practices, environmental impact and animal welfare of McDonalds, which now has 6000 outlets in Italy. But Italy's up-and-coming young chefs are challenging the destruction of consumer choice brought on by industrial fast food chains. Not only are they introducing creative flavors, unique side dishes and healthy options – they're truly embracing plant-based burgers.
Their names would make any American wince: Mama Burger, 212 Hamburger & Delicious, Burgez, Ham Holy Burger, Hamerica's and Flower Burger. But it's easy food designed for the evolving palates of the Milanese who love burgers and, at last, vegan fare.
After reading the hippy-yet-eye-opening Diet for a Healthy Planet in college (yes, it predates Michael Pollan's The Omnivore's Dilemma), I adopted a 'mostly plants' diet philosophy in my 30s while living in Brooklyn, NY – until I moved to Italy. That's when it all changed. There I pressed my face up against the Italian shop windows. I loved the perfectly arranged salumi, the myriad cuts of meat. I shopped at the macelleria like a kid in a candy shop. Washing down Culatello di Zibello with red wine was a nightly ritual for a month straight. When I discovered that Northern Italians were expected to eat more meat, I was even happier. I embraced my newly adopted food culture in my own kitchen too. I tried my hand at risotto Milanese with Ossobuco, drowning my arteries in bone marrow fat. I devoured carne cruda with white truffles in Piemonte. As my blood pressure slowly increased, so also eventually did my hankering for a healthier diet. I began to miss the myriad of veggie options the New York life accorded me. As new restaurants opened in Milan, I wondered if the plant-based burger could satiate my nostalgia for American health food.
The plant-based burger hit Milan when American tech startup Beyond Meat launched in a handful of restaurants throughout Italy.
At Avo Brothers in Milan you can order the 'Pink Burger' a noticeably thin Beyond burger on an Instagram-worthy beet red bun with avocado, lettuce, a slice of beet, vegan paprika mayo and (for an extra Euro) Violife vegan cheddar cheese. At €15.50, it's now the most expensive item on the menu. Although momentarily blinded by the fuchsia-colored bread, I bit into the extremely flavorful layers that melded together in my mouth. As a bonus, I could eat in my car with no muss: the Beyond Burger does not drip like meat burgers, but it's still moist and satisfying. My Italian husband agreed, the Beyond burger passed the test.
My continued exploration of Beyond Meat took me to a shop called Cuore Vegano. The owner, former wellness journalist Daniele Magni, was smoking a cigarette outside the storefront. His business has been selling mostly online since the pandemic hit, but he's open for intrepid shoppers and eager Americans like me. Coolers are filled with vegan cheese; shelves packed with fair-trade chocolates and hazelnut spreads and vegan panettone; and a single freezer has one pack of Beyond Mince – which I was eager to try at home. Magni, apologetic that he had sold out of the popular Beyond burgers, offered an alternative that had just hit the shelves that week: Via Emilia, an Italian plant-based burger almost identical to Beyond, but made in Austria. A 300-gram package of Via Emilia's burgers costs half of what I paid for Beyond's product and with 19% pea protein, is practically identical in ingredients and nutritional makeup.
Writer of the forthcoming book Technically Food: Inside Silicon Valley's Mission to Change What We Eat Larissa Zimberoff is not surprised that an Italian food company was able to create a plant-based burger as good as the Beyond Meat burger. With the help of a food scientist in Denver, she told me, she made her own version at home in less than a day.
But what will Nonna think?
"What kind of meat is this?" asked my husband's Italian mother, complimenting my kitchen skills as she tucked into the 'meatballs' I had served her. Well, they certainly passed the Nonna test: mixed with breadcrumbs, egg and lots of garlic, my pack of Beyond Mince had her wondering whether I had been cooking with turkey or chicken.
And yet… as I revealed their their plant-based origins, she asked me to read aloud the ingredients and nutrition facts at the table. She was not delighted to hear that the second and third ingredients are rapeseed and coconut oil. She scoffed at the methylcellulose stabilizer and maltodextrin further down the list. And then the conversation was pretty killed after I shared that 100 grams of Beyond meat has 5.7 grams of saturated fat. I cowered in my seat a bit as Nonna was not thrilled to learn that she had inadvertently consumed coconut oil, which gives her a stomach ache.
While I had anticipated that this experiment wouldn't exactly be embraced in my home, my husband too was in shock and so we tried more. Scrolling through the dozens of burger restaurants in Milan on online delivery platforms I found that several feature a Beyond burger. With fries it will set you back €16-20 per delivery without a drink – that's at least 3-4 Euros more than regular meat. Another knockoff, the Unconventional Burger, a plant-based burger made by big Italian industrial food company Granarolo at Esselunga, costs €4.59 for two patties. The only significant difference with the Unconventional burger is that its primary ingredient is soy protein. It tastes the same – and it's especially good with melted fontina, ketchup and iceberg lettuce. When you remove the hockey-puck-like patty out of the plastic, it is obvious that something is different – but as you take it off the pan with grill marks and you bite into it, the plant-based taboo melts away.