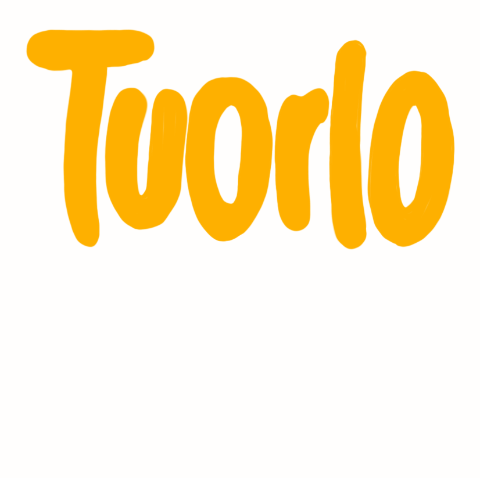 Food
Koan: a radical new collaboration for Copenhagen.
We asked the chef to tell us a bit about his exciting new pop-up, what its future might be and the advantages of residing within Empirical.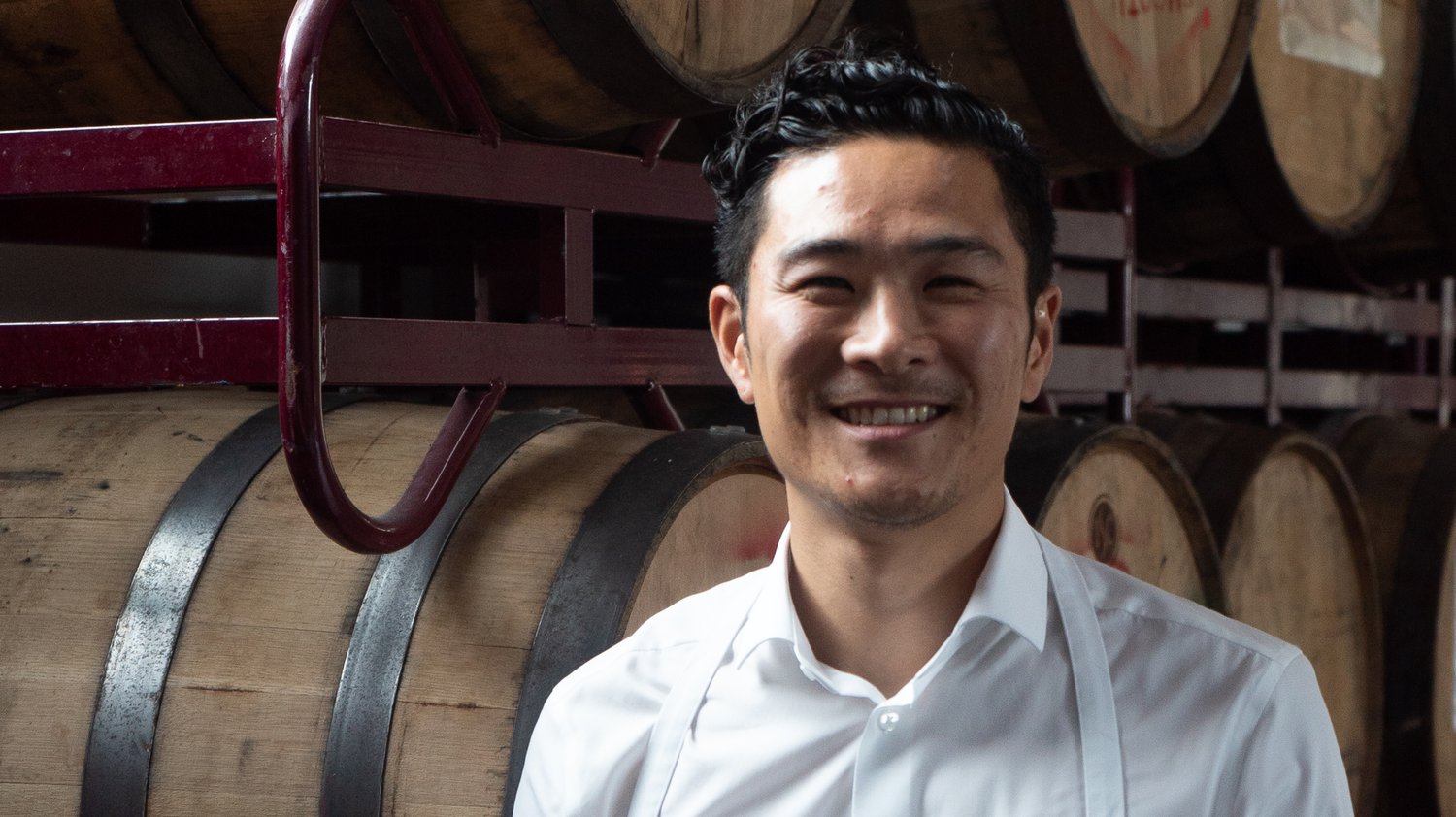 The recent news about restaurant 108's closure came as something of a surprise to those around the world that loved and admired the place. Well, perhaps not exactly a surprise, given the situation that's been created by the current pandemic, but the demise of such a favourite haunt certainly sent ripples through the industry and caused shock and heartbreak for many.
After all, it was only a few months ago in August that chef Kristian Baumann seemed to be hopeful and genuinely optimistic about the new menu he had designed, taking inspiration from his South Korean roots. After a bumpy ride, everything appeared to be under control again, even if the almost-empty dining room told another story. With food this delicious and intelligent, it felt like 108 and Kristian would manage to survive the storm.
But on 28 September, 108 held its last dinner service and closed its doors. All was not lost, though, and shortly afterwards the chef announced his new project: "a journey back to his birth country of South Korea, via all its wonders". Thus was born Koan, a pop-up in collaboration with the Empirical spirits in their distillery.
Empirical spirits is no ordinary drinks manufacturer, as can be seen from its iconic "Fuck Trump And His Stupid Fucking Wall" habanero spirit. Since its launch in 2017 Empirical has been obsessively pursuing the natural, freshest flavours possible, and for three years now it's been doing that in its own bold and unconventional way. Just like the first ever batch of Empirical spirits was made in the kitchen, using an old pressure cooker. (Just the kind of imaginative approach one might expect from the creative mind of Lars Williams, a former chef at Noma and the Fat Duck with a rebel streak as well as a genius one).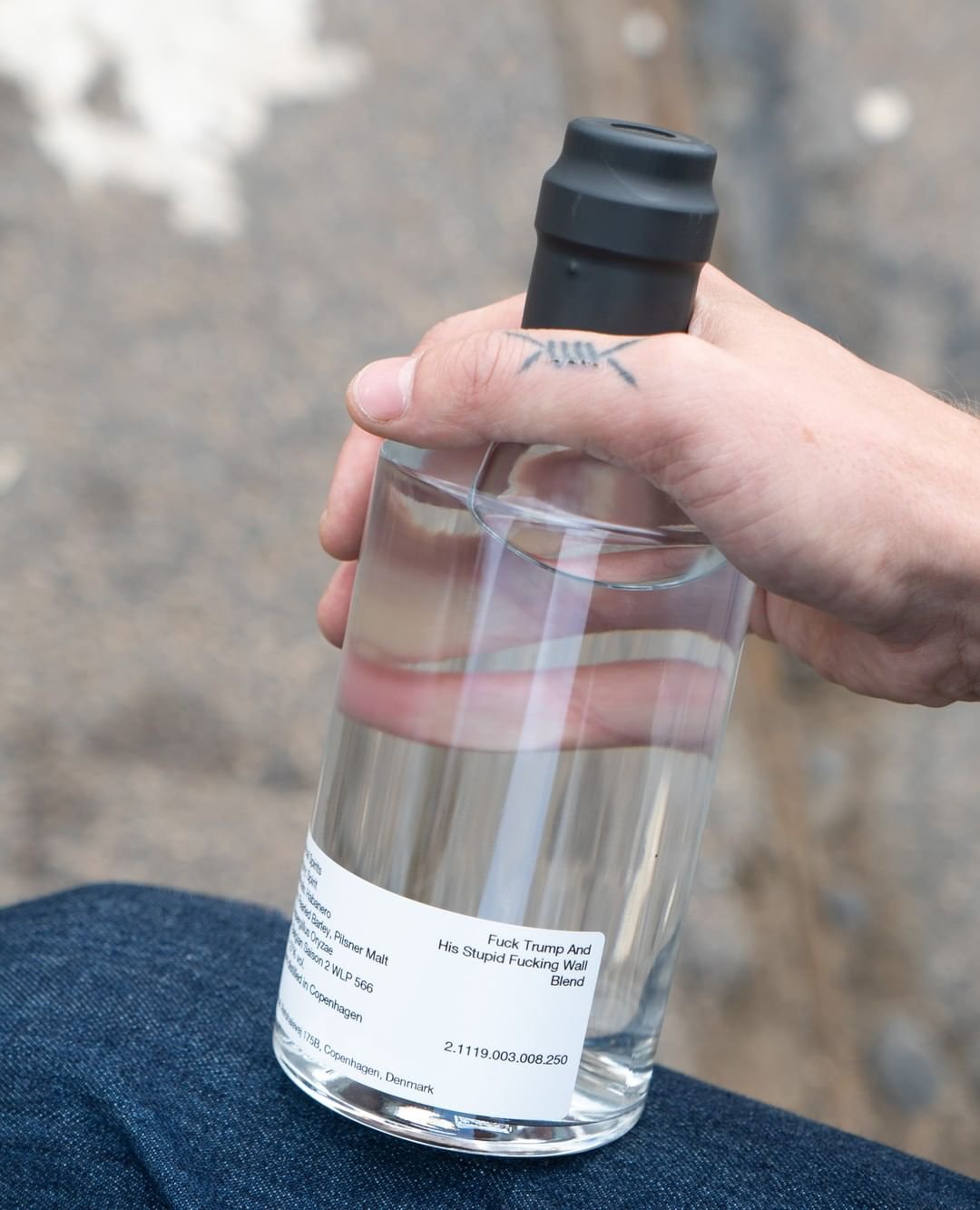 Credits: Empirical
With this new venture Kristian Baumann and his team have recieved the warmest welcome from his good old friend Lars Williams and the supportive Copenhagen crowd. We asked the chef to tell us a bit about his exciting new pop-up, what its future might be and the advantages of residing witihin Empirical.
2021 of Koan
We're currently scouting for a permanent location, and hopefully this gives us time to find what we are looking for. Our goal is to provide our team with a space that allows us to develop the way we cook and think, and to create an even more unique dining experience for our guests – one that's not just about food but also design, art, history and inspiration from our travels to South Korea over the years. The vision for the new design of our restaurant is under development at the moment and we want it to be a surprise for everyone, so you'll understand that my lips are sealed on any future ideas for the moment!
On the inspiration from South Korea
I'm adopted and arrived in Denmark when I was just four months old. I grew up in a middle-class family and had a wonderful childhood with loving and very supportive parents – but throughout my teenage years I sometimes had this niggling thought that me being adopted was a weakness. At the time I believed that me looking different from the other kids was a bad thing, but over the years the feeling of being someone in the middle of two cultures has made me realise that being adopted is in fact my strength.
I've always worked in French or Nordic kitchens until now, and I found myself wondering why my philosophy towards cooking was different when I was at work and when I was at home. I started asking myself a lot of questions and found that I could bring those thoughts and ideas I had about cooking at home and fuse them with my professional work.
Exploring flavours and combinations with ingredients from our surrounding land is something I'm keen on. For example, when I want to use the flavour of sesame, we will instead use the toasted seeds from the native rosehip berry; when extracted, they have a similar flavour.
At other times an idea or concept can spring up from an old memory. Eating live squid with soy sauce and gochujang is a dish I personally don't enjoy but it holds great memories for me. We took inspiration from that and created a dish of Danish squid that's cured on seaweed before being brushed with a garum made from its own guts. It's served with shiitake mushroom from a local supplier, plus Empirical Hot Sauce and a warm sauce of sourdough bread miso and brown butter.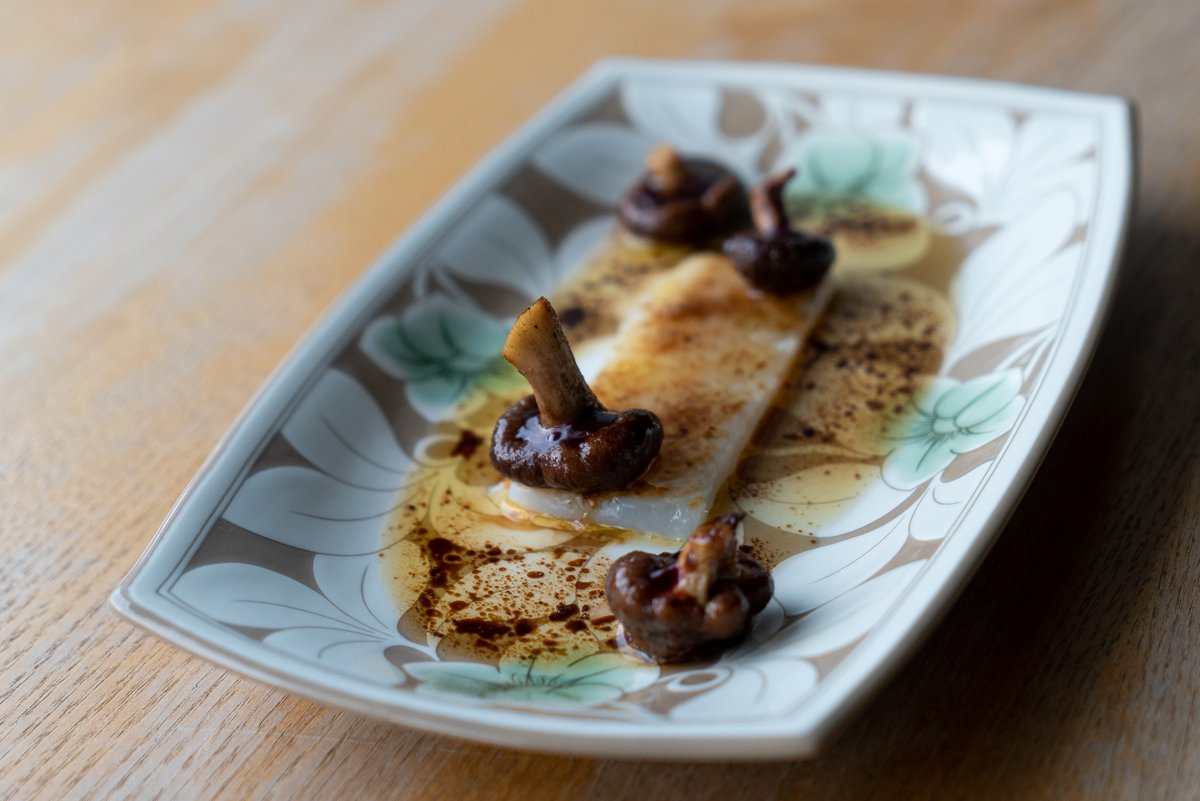 I believe in supporting our local suppliers and will always be inspired by the landscape around me. Our menu is therefore a reflection of both the Scandinavian landscape and the inspiration taken from the trips we've had to South Korea over the years.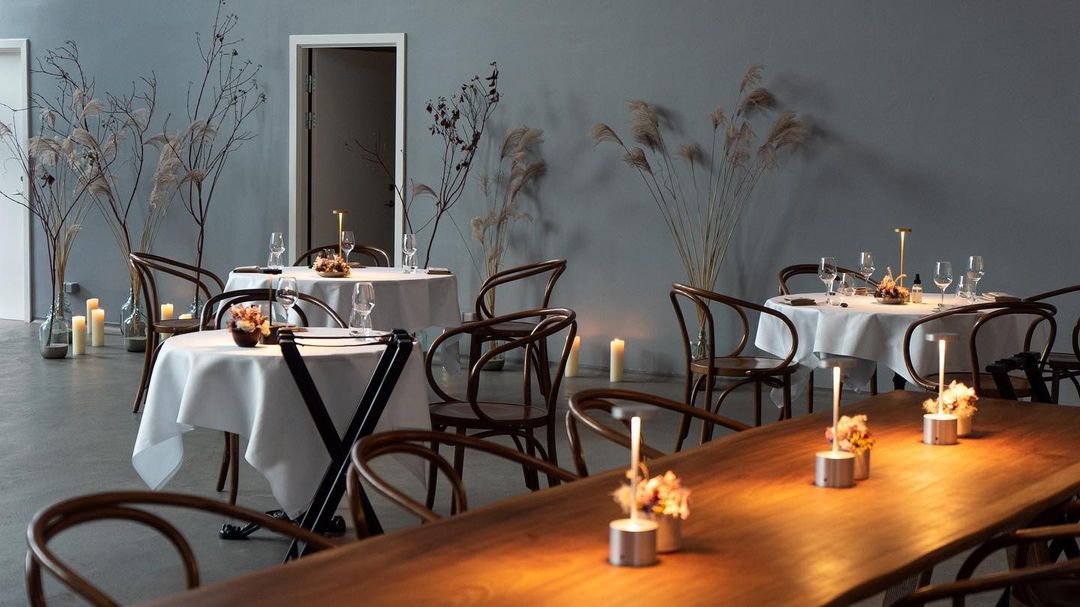 Credits: Empirical
From these trips, what I bring back with me covers everything from traditional Korean royal court cuisine, through back-alley barbecues all the way to the country's Buddhist-inspired temple food. Spending time with the nuns in the temples we've visited is such a beautiful and relaxing experience, and definitely something that I'm drawn to as a person as well as a chef.
The conversations we had there about foraging, fermenting and how to live and cook have inspired me a lot. This sort of approach is certainly something that I'll try to explore more in the future for both my personal life and my professional development.
On Empirical spirits
We use the Empirical Hot sauce, which will be released to the public very soon.
In the squid dish I mentioned above, the richness, bright acidity and spiciness from the hot sauce really work with the dish. Elsewhere we would have probably gone with a classic gochujang chili sauce, but I really wanted to showcase this hot sauce – and I think it actually makes the dish more elegant in its flavours.
The Empirical team have also created a drinks pairing to complement the food, and we've had so much good feedback on it. It's really difficult to create successful drinks pairings but in this case they've really pulled it off. The non-alcoholic beverages pairing they've designed is pretty incredible too.
To finish up, we have come up with a dessert inspired by Empirical and its founder Lars Williams. It's a wonderful mix of fermented toasted barley ice cream with milk caramel, sea buckthorn and a reduction of sourdough bread miso.
Lars was one of the first people to perfect the art of growing "koji" on pearl barley in Scandinavia, so therefore this dish is my tribute to someone who is, in my opinion, by far one of the world's most innovative and incredible chefs.