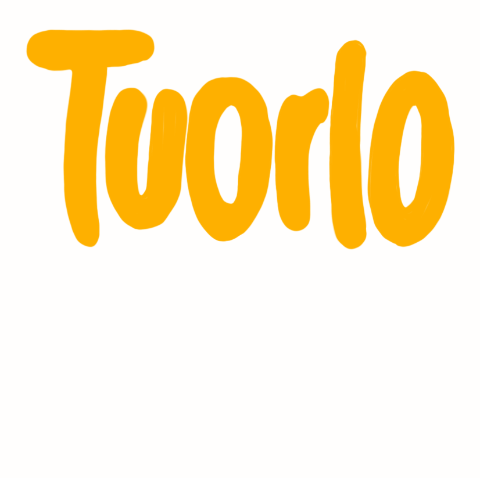 Territorio
Treasure Island: Poul Andrias Ziska on Koks restaurant, the remote rural setting where local Faroe flavours amaze the world.
A remote area of the Faroe Islands is precisely the place young chef Paul Anders Ziska has chosen for his wonderful creations. Thanks to Faroese traditional techniques along with its bold approach, KOKS attracts fine diners from all over the world.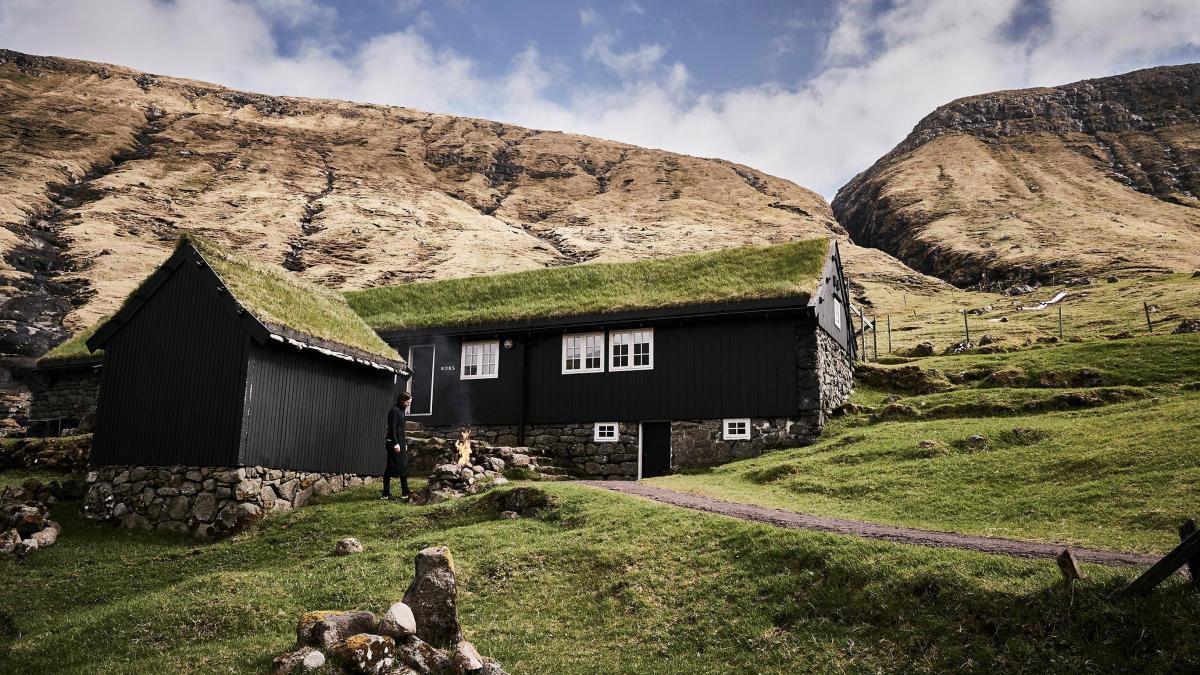 A remote area of the Faroe Islands, with its austere climate, is precisely the place young chef Paul Anders Ziska has chosen for his wonderful creations using only locally and ethically sourced fish and wild birds. Its use of the distinctive traditional techniques of the Faroes, along with its bold approach, attracts diners to KOKS from all over the world. It's a wonderful place that can only exist in the Faroe Islands, where grass covered roofs provide an occasional snack for the grazing sheep roaming carefree. With a new documentary coming up, and recently announced plans to move KOKS to a new – and final – destination, we have met Poul to hear his take on things. 
KOKS has always followed the sustainable path
I think the most sustainable way is doing exactly what we do, using what we have on the island. Being a sustainable chef differs depending on where you are in the world. For us the idea of being ethical didn't change when it became fashionable. It was always the same: focus on what we have around us, use line caught fish, wild birds such as puffins, gannet and fulmar, and free range sheep. No farmed animals are used in the restaurant.
Coping with the pressure to be a more ethical chef
I see this trend and I hope it will evolve. It's the right thing to do but we have been like this from when we opened. Just being local is ethical. Is it easy?
The Faroe Islands is such a small place, and fishing is its principal production. We get a lot of fish and seafood, and that's 90% of our menu. Now that questions about ethics have been raised and we've reflected on our work, I perceive it to be ethical.
Food culture in Faroe culture
The food culture on the Faroes is very old and still very much alive and relevant nowadays. Many Nordic restaurants see the opportunity to rediscover and change it. We still use the ancestral techniques like dry fermenting (Raest). Fermented lamb is a local specialty, it is slaughtered and exposed to the air. Only two ingredients make this a product so special: the ocean wind's salty air, and the shed that provides a vital airflow, with no additional salt.This flavour reflects the unique terroir of the Faroe Islands.
Techniques 
The quality of the products in the Faroe Islands is amazing, and there's an unmistakable flavour that comes from the island's salty local winds, but the cooking craft and creativity has sometimes been missing. There is a fun rule: when you cook fish with potatoes, when the potato is ready you know that the fish is ready as well. The fulmar, a wild sea bird, according to tradition is usually salted and then boiled for 2 hours. At Koks, instead of that, we cut out the breast and simply pan fry it until it's slightly pink. This light touch highlights the natural ingredients.
Changing the culture?
I think we are changing the perception of our food culture, and over a long span of time this might contribute to culture changes more generally. Nevertheless people are proud of what we have today. Faroes food has been consumed by locals and it's not something you give to the guests. When we started, our modern approach to cooking was not particularly welcome. Small dishes and large plates were considered odd. Now the restaurant is 10 years old and we have been getting more recognition from abroad. That's when locals started to recognise us as well.
Eggs you can find only six days a year
Fulmar eggs are harvested at Lonin on the Faroe Islands. We can only get them on six days a year. You have to climb up the high cliffs where the nesting birds reside. Gannet eggs are available only one day a year, and we pick up 30 of them on average. Visit the restaurant late August to catch them on the menu. Late August is also a great season for fatty mackerel. The cod will come later.  The essence of the Faroe Islands taste is transmitted in the unique fermenting flavours.
We have our own interpretation of the traditional dish, which is a fermented ocean perch. We cook it with potatoes, and the sauce of fermented lamb intestines that has lots of fat and a strong flavour. It is served in a bowl with potato puree on the bottom, then melted lamb intestines mixed with breadcrumbs, while the cooked and frozen fish is filleted and grated, so it all plays more on the flavour than on texture. 
It is served in quite a modern way with a cheese sauce that fits well with the fermented elements of fish and intestines, as they recall the pungent flavour of the blue cheese and everything is well tuned. This is quite a signature combination.I'd prefer guests to come without particular expectations, and so I don't mind not having a signature dish. I like it when guests come in unaware of what they will get.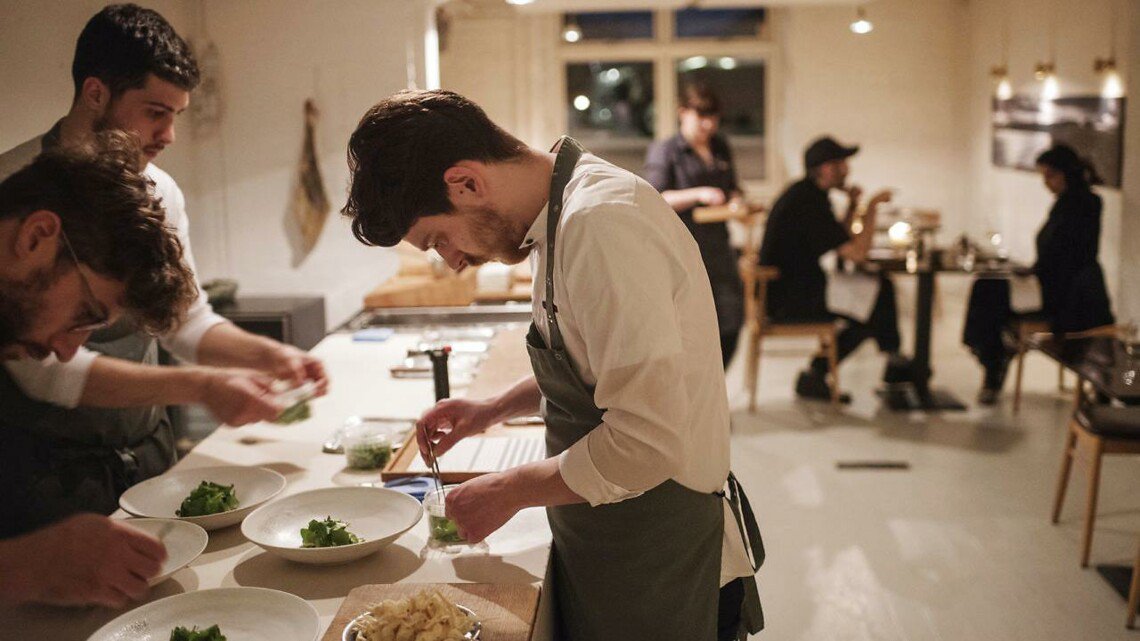 The whales
For us the most important thing is that the food we serve is treated with respect at every stage of its life and death. Around us, the millions of chickens or cows that have never seen daylight or grass is much more controversial for me. There is no argument for not consuming whales on the Faroe Islands. It's something that's always been done in a sustainable way. Nowadays we use special tools that make slaughtering immediate. A specially constructed hook kills in just one move to avoid causing suffering to the animal. On average, 800 whales are slaughtered per year out of a total population of 800,000. There is no commercial value involved in this. 
Due to the growing popularity of the city and its cultural life, the population of the Faroe Islands has increased a lot in the past years, but meat imports haven't, so people have continued to follow the locavore diet (eating locally). It would make more sense to talk about the connection between the consumption of whales and of meat. 
The community 
Professional divers bring us mahogany clams, blue mussels and scallops. When I started cooking it was difficult to get hold of the local fish. Now we buy line caught fish directly from small boats. Who are these people? When I took over the restaurant we didn't use much fresh fish. One day it happened that I went to the Faroe Islands Aquarium to see the rich variety of local sea animals. The owner passed me details of a number of their suppliers, since I was curious how to get these creatures to the restaurant. The first number I called was a supplier who is still working with us today and is one of my best friends.
Dedication to the Skerpikjøt
Fermented wind dried lamb (Skerpikjøt) is a subject of pride for the locals. If you say to a local that his fermented lamb is not good, it's almost like saying that his kids are ugly; they take it personally. The flavour varies depending on how certain details are handled, such as where the fermentation house is, where the sheep have been fed, and how long it has been hanging and fermenting.
We try to figure out if there is a general rule to create a perfect fermented lamb. We invite farmers and chefs to come to a blind tasting, where 150 people evaluate a piece of fermented lamb to find its perfect formula.
95% of the guests who come to KOKS come from abroad. Locals might come to celebrate a special occasion or a particular cultural moment. People outside the city are not predisposed to pay significant amounts for a meal. Like my parents, these people would just stock up the freezer with fresh fish and cook it when they need it. They don't even know where to go out to eat. Plus, the gastronomic scene in general is very young on the Faroe Islands, only 15 years old.
Knowing that our guests undertake a special journey to visit KOKS makes me proud. I'm humbled by it, but I never lose focus on always executing things the best way I can.
I'm my own worst critic. I can quickly come to feel that something I've created recently might not be good enough. I focus on the best food I can produce, and that motivates me.
I'm always aiming to get better, and feel the satisfaction of accomplishing that and showing people the results. Then the feeling quickly disappears and the game starts over. This itching feeling of always needing to do better keeps me going.
The perfect place for KOKS
We are working on a new location for the restaurant. It will be a completely new custom-made KOKS restaurant. The current location is a special place for guests, but for us it's complex and challenging to manage, especially considering the harsh weather conditions. We want to make a restaurant that will be a great place to work and that will let us practise more techniques as well. The new location will add to the guests' experience, as we plan to build accommodation too. That will complete the circle and introduce visitors to the area.
The perfect place for Poul / ZEN
I am definitely in the perfect place right now. The feeling you get from the perfect synergy between restaurant staff and guests is the most satisfying feeling of all. All the lists and awards are fantastic too, but getting onto them is not the first thing I think of when I wake up in the morning.
The KOKS team
I'm the only one in the team actually from the Faroes. The others are from Iceland, Lithuania, Italy, Germany, Japan and Denmark.
French training and travelling that never happened
I was 23 years old, living in Copenhagen and still having the ambition to travel and work worldwide. When I got the phone call from the owner of KOKS it became clear that this was not a chance to miss. I had a very clear idea of how to do a good job and improve the kitchen, but I never imagined we would get so far so quick. I have three kids, aged 10, 4 and nine months, and I live in a house that is being renovated. 
What is the best way to cook an egg?
With sea urchin. Egg yolk is cured in mirin and soy for 49 hours, creamed and put into the eggshell with parsley oil and pickled parsley stems. It's served table side, where the sea urchin gets placed into the egg, and the sauce from the egg whites and dashi covers everything.  So, cured egg yolk with sea urchin and egg white sauce it is. Japanese flavours work great with our produce. It's a refined and subtle approach that maximises the flavour without overdoing it.
Plant-based dish in the Faroe Islands 
I'd accept the challenge but varieties are very scarce. We have turnip, potato and rhubarb. At the beginning of August the slow grown turnips reach their peak sweetness, and that's when we pick them to serve raw and juicy.