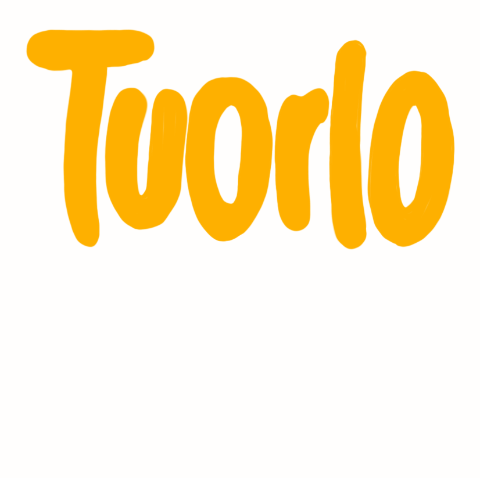 Food
The main takeaways from the Global Food Talk.
The Global Food Talk conference, hosted by The Food Nation was held online this week under the title "Gastronomy as a driver to initiate sustainable food system changes."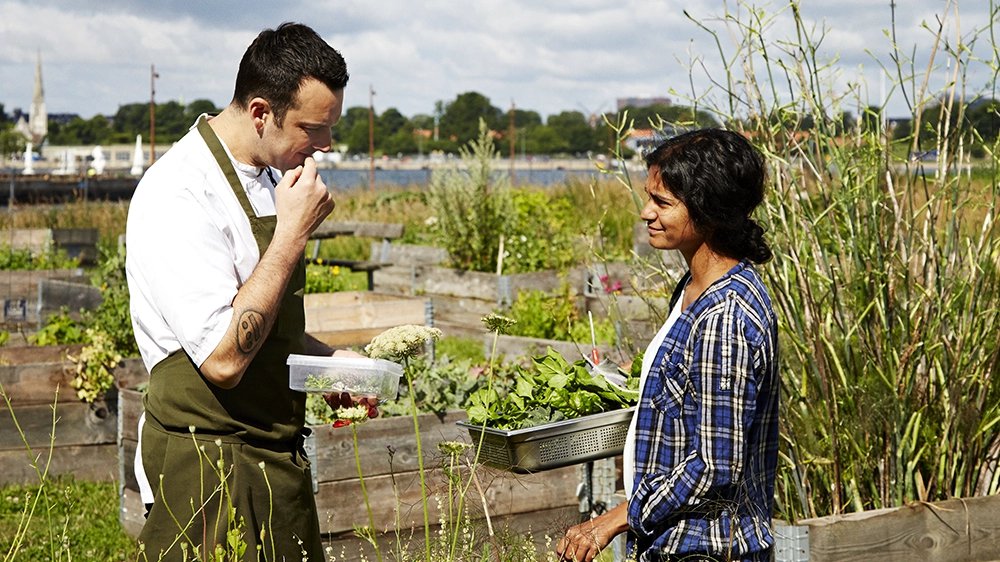 Food Nation is a non-profit partnership established by the Danish government, to provide a database of numerous lectures and online talks related to the Danish agriculture and food sector including the applicable solutions for companies participating in innovative, sustainable, and effective food production.
The conference brought speakers from various areas of hospitality and agribusiness who reflected on the concrete examples and actions towards the green transition, with a focus on collaboration, innovation, and product development. The speakers brought to the table some insights regarding the value of the cooperation between innovative entrepreneurship and the gastronomy sector that is at the forefront of change. They highlighted the importance of a change in the system and the power of collaboration in the hospitality of the future, where cooperation comes even before the most innovative solutions, and how sustainability should once and for all be fully embraced by restaurant workers to avoid the marketing trap.
Director of Content of The World's 50 Best Restaurants, William Drew took examples from the fine dining world players mentioned in the 50 Best list, who are already contributing to the change. Although at the beginning of his speech he ironically admitted the controversial nature of the 50 Best List, created a full 20 years ago now.
«For many of you, you might be asking what is this guy doing here, talking to us about food systems and how we can feed the world more healthily, more sustainably, and more effectively, because surely The World's 50 Best is just an organization producing this seemingly random, often controversial list of super high-end restaurants for elite diners.»
He followed this by arguing that the List has helped to earn the opportunity to «do more than simply produce the ranking,» instead it has been a major platform that has manifested itself through major live events, social media, and editorial content that amplifies the important voices and ideas.
So can the prominent figures in world gastronomy actually relate to the real world? A world that suffers from hunger, erosion of the environment, worker exploitation, inequality and more?
Providing examples of great culinary players such as MIL in Moray, Peru, and its research center Mater Iniciativa; Borago in Chili, Apponiente in Cadiz, Manu located in Curitiba, Brazil, among others. He emphasised that those leading chefs often «challenge mainstream thinking, and have the ability to shift perceptions and influence key decision makers.»
Among those examples where gastronomy takes positive steps forward and inspires others to change, he first stops in Latin America in the Peruvian Andes, to talk in more detail about one of the world's most remote restaurants MIL and its research project Mater Iniciativa.
The work here has already been underway for more than ten years, under the command of chefs Pia Leone and Virgilio Martinez and their team, focusing on cataloguing, cooking, and promoting the properties of the indigenous produce from one of the planet's most biodiverse regions, and also providing support and sustaining local farmers and artisans.
Above all though, Mater introduces a new level of traceability for products, including all elements of their journey prior to being on the plate. Tracking the resources used in every process was never so consistently calculated before.
In Bangkok, Thailand, we hear about Dharath "Tot" Hoonchamlong. He's an innovator and reinventor and an activist at the forefront of sustainability within the cocktail sphere. Lately he has been working at the acclaimed local restaurant Bol as its environmental manager, a novel role that has recently been introduced. He launched the Wasteland project, creating cocktails and non-alcoholic drinks using leftover ingredients from the restaurant. An initiative that eventually grew into a drinks label.
Standing on the virtual stage from the Danish capital, Mr Drew didn't forget to mention the recently crowned World's Best Restaurant Geranium in Copenhagen, and the fact that it was the world's first meat-free restaurant to have achieved such a high accolade. The event that immediately sent a global message that «meat does not have to be an essential part of a truly memorable gastronomic experience, encouraging an important shift in thinking.»
He finalised the speech with encouragement «We must keep an open mind … and challenge ourselves to think differently and to stay open-minded to what we might eat, it might be very different from what we had growing up.»
A keynote speaker Melina Shannon-DiPietro, who is an executive director of MAD academy, a non-profit organisation founded by Rene Redzepi, started with a provocative idea about «radical hospitality».
The ethos of the MAD academy, launched in 2019 with public and private support, is the belief that people working in hospitality can accelerate sustainable change if equipped with the necessary knowledge and tools.
Broadening the limits and changing the narrative on what's possible for hospitality, Ms Shannon-DiPietro, pondered on a question: «What if gastronomy was synonymous with being an incubator of knowledge and experimentation?»
There are those players who are already at the forefront of this, such as chef and activist Douglas Ncmaster with Silo, who is a visiting faculty member at MAD. His restaurant Silo in London is the world's first zero waste restaurant.
Another part of the «radical hospitality» she mentioned is «radical collaboration», deeper partnerships and cross-industry networks with policymakers, restaurant workers, stakeholders, scientists, and producers in pursuit of unconventional solutions.
The vision for the future at MAD academy is that «everyone in hospitality dares to contribute to resilient food» which is achievable when «hospitality is a healthy, profitable, and viable place to work.»
She mentioned the investment made by the Danish government, a result of which meant 700 hospitality workers have become skilled and motivated to make changes at home. As an example, a recent graduate and a recipient of a MAD grant is Elizabeth in Bangalore who formed a collective that connects people in symposiums, bringing together politicians with businesses at all levels to tackle India's toughest food system problems. She also mentioned Foodprint Nordic, a not-for-profit organisation focused on how we grow food that empowers farmers to transition to regenerative farming methods. Notably, this organisation was born at MAD.
A panel «Gastronomic innovation through close interaction between industry and academia» starred two renowned speakers, Mette Schacht Faerch, Senior Director, Marketing & Innovation of Danish Crown Foods, the world's leading exporter of pork, Europe's fifth biggest beef exporter, and the world's largest supplier of organic meat and Danish entrepreneur, Chef and Affiliated Professor at DTU Biosustain and DTU Food Claus Meyer.
It kicked off with a question on how the cooperation between industry, science, and gastronomy can be a key to achieving success with sustainable development and business.
Danish Crown Foods is owned by the cooperative society of Danish farmers Leverandørselskabet Danish Crown AmbA". Their business model enables the company to drive the sustainability transformation, as the company is in control, from «farm to fork». Speaking of industry versus gastronomy, Ms Schacht Færch brought up an example of «The Gold Room», an initiative that has been a creative playground for both sides. At the core of it, the company partnered with Denmark's leading chefs and created a special department with customised, made-to-order products for restaurants in Denmark, helping both sides to better understand the production process and the demand. As a result, today this room generates every imaginable cut of pork or beef for Danish restaurants..
The company also runs another ambitious program called the «Climate Track», a farmer project audited by third parties, where farmers signed up for the project, share production data and information that specifically supports Danish Crown's climate vision and climate goal of reducing its carbon footprint by 50 percent by 2030.
«We see how meat has a changing role» - says Ms Schacht Færch, «how gastronomy helps inspire consumers to make a change in their lives and diet, eating plant-based in particular.»
Claus Meyer mentioned that for a long time in Denmark, researchers and developers from the food industry were not getting the attention they needed. His perspectives lie with the idea of less meat consumption in the future. His recent research project is focused on fungi, collaborating with microbiologists. He studies how to up-cycle vegetables into new foods and fungi-based fermentation, that potentially can compete with meat.
"Deliciousness is still an attribute that consumers don't plan to comprise on. Take pulses or legumes, we're supposed to eat 100g of pulses per day, in Denmark we consume only 2% of them per day. 19 out 20 families don't know what to do with such ingredients as chickpeas and beans, nor how to make a delicious meal out of them.» - says Mr Meyer addressing the barriers to a more sustainable diet.»
Fredrik R. Nilsson, CEO of Lakrids by Bülow and chef Matt Orlando of Amass Restaurant concluded the day by talking about initiatives from business and gastronomy concerning sustainable change.
«Our consumers and young people whom we employ, demand from us a sustainable approach» - says Mr Nilsson.
Matt Orlando is well known for his work in Amass, a restaurant and a research space where every aspect of restaurant operation is based on a conscious effort to sustain the environment.
Chef Orlando started from the very essence of the word sustainability, that in Amass is used to signify responsibility, and says it is too often not given enough value and is just being exploited.
«You can't say you have a "sustainability agenda" or "sustainability goals", without being transparent about how you are going to get there, otherwise you are simply using the word as a marketing tool.»
«Over the last nine years in Amass, we've been distilling the meaning of it, and that's awareness. Being aware of the impact of your actions, having the knowledge to medicate the impact. Our business model is based around being aware of the potential flavour of things that are thought to have no value. Awareness before sustainability.»
Mr Nilsson picked up on it saying that awareness, such as in terms of food waste and the 1/3 of food being thrown away «makes no business sense». The company has just launched glass packaging with a refill concept, with special measurement indicators so that customers are encouraged to reuse the jar.
A call for a dialogue and looking at the existing barriers as a closing remark from chef Orlando - «In the high-end restaurant, we need to reevaluate our values, look at the bigger picture. Ego is the biggest hurdle for progress. As chefs, we need to put ego in the back pocket and start having these conversations with large-scale food producers».
Cover image credit: Mikkel Heriba