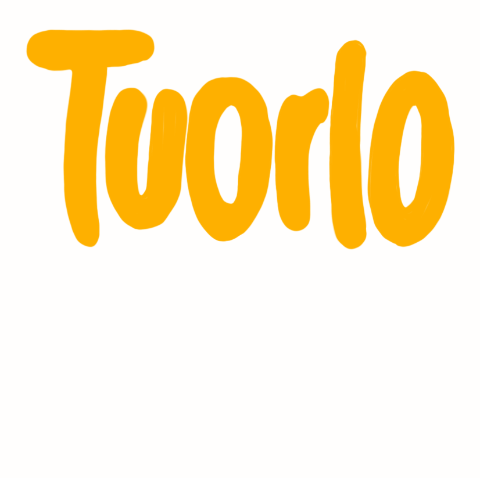 Food
Why the Mediterranean is at the heart of everything he does - an interview with Paolo Casagrande
Paolo Casagrande, an Italian chef from Susegana, Treviso, is first and foremost a person with great values. Ever-friendly, softly spoken, and with a serene demeanor, Casagrande arrived in the Basque region of Spain 20 years ago. He followed his dream to work with the award-winning, ubiquitous Spanish chef Martin Berasategui. This major figure and mentor in gastronomy entrusted Casagrande with the mission for his restaurant Lasarte, to win the coveted third Michelin star. A goal that the Italian chef achieved back in 2017. The emblematic restaurant is housed in the dynamic epitome of luxury, the Monument hotel, located on the iconic Passeig de Gracia.
Casagrande executes his own unique style of cooking, closely linked to his identity and heritage, a style that respects the bounties of the Mediterranean, never forgetting his Italian roots, and beautifully blending his approach with the historical dishes of Martin Berasategui. Overall, the main characteristics that Casagrande is renowned for, are dishes based on produce of the highest quality, amazing techniques, and constantly striving to stay original.
Above all though, what stands out most at Lasarte, is serenity. A concept that Casagrande talks about greatly. Serenity of thought, serenity in leadership, that calmness and composure that allows the ideas to shine through.
Casagrande's loyalty to his mentor, his air of nobility, and his awe-inspiring skillset are what make Lasarte outstanding. Add to this, the human aspect, a loyal and close-knit team, many of whom have been at Casagrande's side for almost ten years, and you have the perfect recipe for a successful restaurant.
We had a chance to observe the kitchen from the unique position of the chef's table, with a glass wall offering a birds-eye view of the kitchens. The tasting menu, bursting with a delicate freshness that Casagrange perfects each time, delighted with its contrasting flavours and combinations, all created at the highest technical level.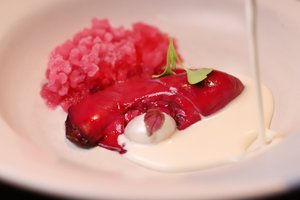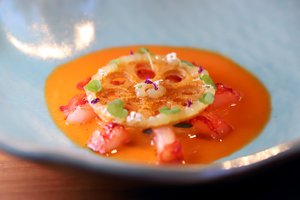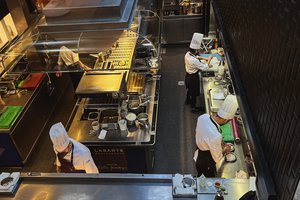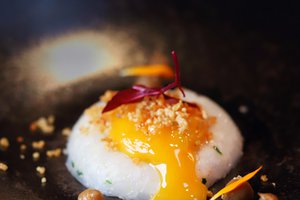 After the splendid dinner, we met with the chef to discover more about his fascination with the Mediterranean, his work with Martin Berasategui, and how to achieve serenity in a three-star kitchen. We learned of his great compassion and humanism, sensitivity and determination and the positivity and clear perception of himself in this life and in the professional kitchen.
Creativity
It's very important to evolve and try new techniques, ingredients, flavour balances, and textures. You mustn't stop innovating, always try to improve what you're doing.
Lately, we have been working with fermentation, to see how these elements would work in our menu, without losing our style. The process of perfecting a dish can take two weeks or two months, at the end we always try to outperform our past selves.
Mediterranean
I live and breathe the Mediterranean. I strongly believe that it is thanks to the Mediterranean that we have this level of creativity. Aside from the unprecedented variety of great produce, it is also a lifestyle. The sunshine, the nutrition, the character of the people here who are always open and cheerful. Sea-blue is my favourite colour, it has a celestial feel, I call it the colour of serenity. I live in the moment and realise the great fortune of being able to eat a delicious piece of fresh bread with tomato and oil in front of the sea. I know I am incredibly lucky to be able to experience this.
The Team
Our industry is very fragile. We all work hard, but we need to learn from the mistakes of the past and ensure the right balance of work and life. It's vital that we put a lot of effort into all we do in the restaurant, while not forgetting the importance of spending time with family and friends. Before the pandemic, we had 4 working days. Being inside the hotel, it was not easy, but we had to put the staff first. We are now open Wednesday to Saturday, with 25 people in the kitchen.
There are many staff members who have worked with me for almost 10 years now, such as the pastry chef Xavi Donnay (winner of the Best Chef Award 2020), and front-of-house Carles Ibáñez. Xavi Donnay started here even before I did.
One critical point is to try to create a tranquil environment for the staff. Balance is what we always look for, some people have a hard time understanding the importance of being a certain time in a workplace and learn. In the curriculum with 37 different restaurants you understand that it is impossible that this person have learned something fundamentally, it has to be a mutually beneficial relationship for both for entrepreneur and worker.
The recipe for achieving serenity in the kitchen
It's about looking for people who have the same objectives and aims, being able to listen to them, and not just seeing them as numbers in the kitchen, but as people. They have to be able to have a say. I want to surround myself with a team that grows with me, people who don't always just say "yes", but can speak up if they think something can be improved.
Outside of the kitchen
I like outdoor sports, I play tennis, golf and go hiking in the mountains. It's essential to have these moments of being alone, I always look for them, it helps me with self-reflection and meditation.
Living in the moment
I try to be satisfied with what I am doing, being present in the moment. I don't support any other way; life is too short for not being happy.
It doesn't matter where you work, like me in the starred restaurant in the center of Barcelona, or my sister who works for a peace center. In the end, if you are a good person, you find a way to help others. In fact, I cook both for rich people and for people in solidarity organizations and for charities.
Family
I have a big family, and from a young age I had the good fortune, or one could say misfortune, to have seen many cases of people in difficult situations, who were not as lucky as me. My family passed on their values of appreciation to me, I always keep them in mind.
My aunt who was a missionary in Africa, used to tell me what was going on there. It always makes me think that there is invariably someone less fortunate than you. There is no time to waste, you have to live, you have to be good and you must help others.
Values
I came to Spain to work with Martin Berasategui for a year, and I stayed with him for 20 years. From him I reaffirmed the values that had always been passed on to me as a child, of family, of being altruistic, that being a hard worker doesn't mean being a bad person, just because you work in a restaurant at a certain level.
Lasarte
The first things that go through your mind after receiving the greatest Michelin recognition are the people who have supported and helped you over the years. In the end it is a sensitive profession where you take time away from other people and activities to be able to be in the kitchen, to be able to create. Achieving this dream becomes important for them as well.
By March 2012, Lasarte already had two stars. While I was in Italy for a short time doing an opening in Como, Martin called me to come back to Barcelona and offered me the direction of Lasarte in Barcelona, saying I was the right person. It was a hard journey, but a very pleasant one.
Women
I believe that there is no subdivision. Long hours standing doesn't mean that woman can't do it. Plus, in the 20 years I've been working in the kitchen I've worked with so many women and I've learned a lot from them. With regards to getting organised and determination, I don't see any barrier. And also, being a mother, I don't see as an obstacle, but rather as an inner strength. For women chefs, I believe that as time moves on, there are more and more possibilities and even greater opportunities. In Spain there are so many movements in this direction, it seems that Spain, Italy and France are the countries moving forward into a future with more women in restaurant kitchens. For me, male or female, in the kitchen, there is no difference.
Italy
To give his best, a cook must not lose his roots. I'm always introducing Italian products and techniques into my cooking. From my grandmother, I still remember this beautiful gesture of home cooking, snails with croutons, it's simple, but it reminds me so much of my family and spending time with my cousins, picking those snails after the rain.
Mentorship
It is important for young chefs to find a mentor. For me, Martin has been a great example. He has given me a lot of insights and shown me the right directions to follow. In my kitchen, Martin, who is very present in Lasarte philosophy, and I combine to offer a good mentorship environment.
A good leader is able to understand deep down, the nature of any situation, know how to give advice, know how to be at any given moment, understand whether or not a person is prepared for the difficult tasks, and lend a helping hand when needed. The tools are advice, setting a good example but never yelling or being aggressive. The key is to make them believe in what they are doing.