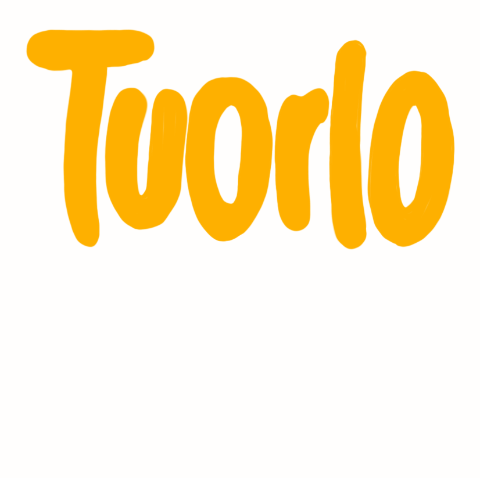 Recreating authentic Mexican flavours in the heart of London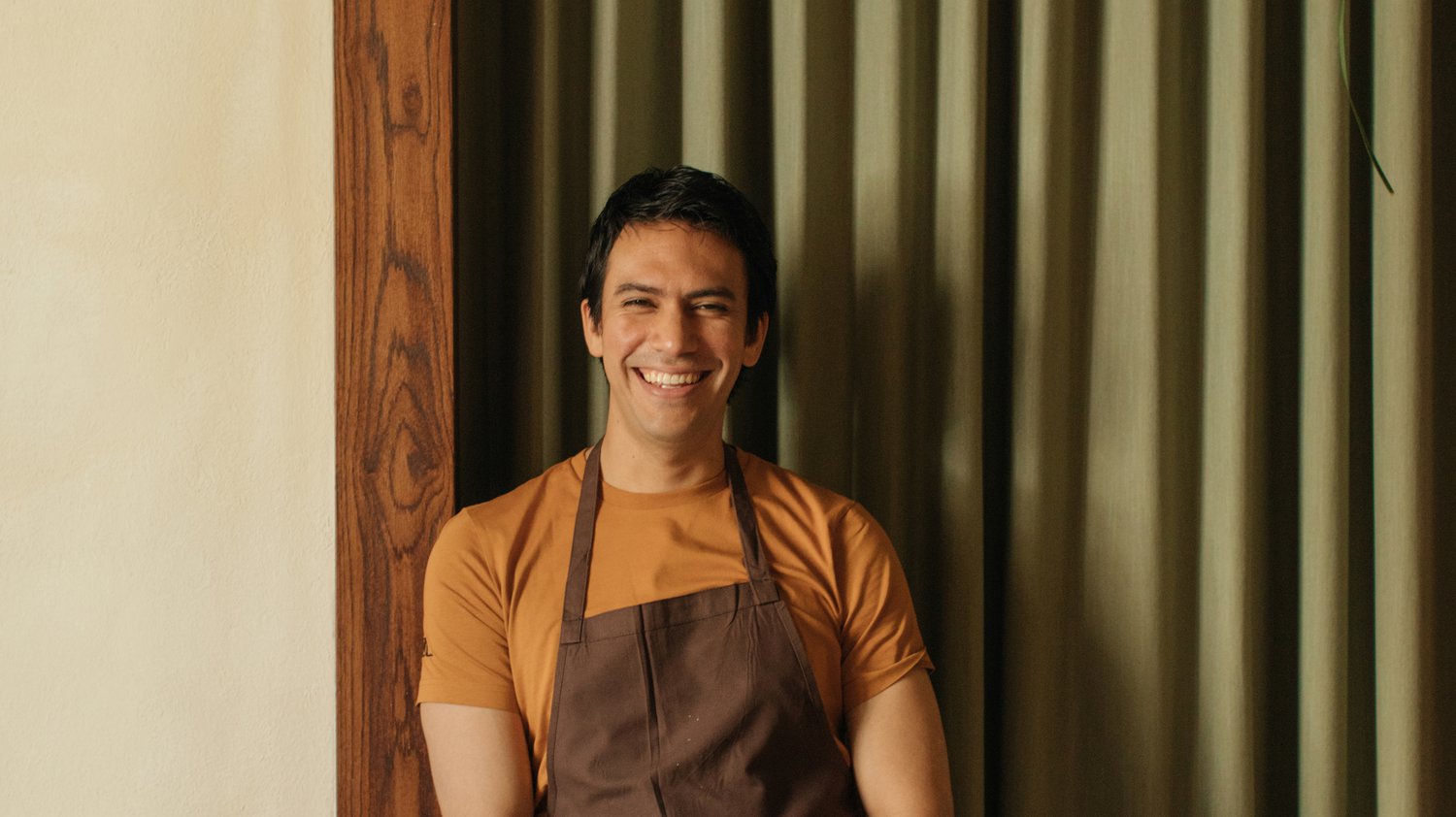 Santiago Lastra is a Mexican-born chef who landed in London four years ago, having travelled worldwide and gaining crucial experience. On leaving his home country, Lastra's nomadic soul embarked on a journey to pursue the chef's path. Enveloping that rising desire for cooking and exploration, entering the most progressive kitchens such as Creativity department at Mugaritz restaurant, completing a master's degree at the Basque Culinary Center, and exploring the edible potential of the Nordic region at the progressive Nordic Food Lab. This all led to finally being appointed as a project manager at Noma Mexico, a transformational role with a mission to unveil and supply essential Mexican ingredients, to explore the landscape and secure the perfect administrative support.
He admits, that having a restaurant has never been his dream, but the desire to create a collective of like-minded people across and beyond the industry is what drives him.
In recent years, Lastra has gained multiple accolades, including a Michelin star, earned just a year after the opening of his London-based KOL restaurant, GQ Best Chef 2022, awards for KOL from La Liste, as the New Arrival of the Year 2021, and recognition as one of the top 35 restaurants in the UK in the National Restaurant Awards. Lastra spoke on the stage at Madrid Fusion and just recently landed a place on the 50 Best Next list and The World's 50 Best Restaurants list.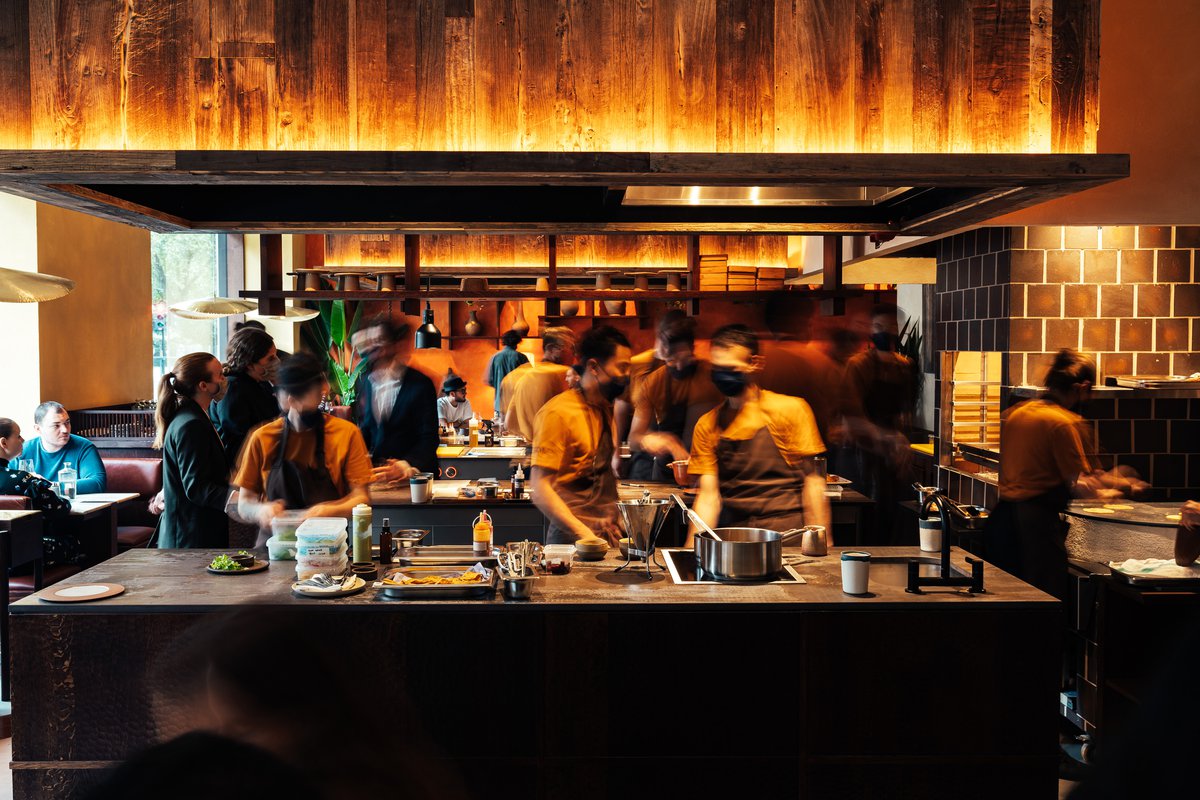 Image: Haydon Perrior Inside KOL restaurant
Opening two years ago, KOL is a restaurant inspired by Mexican flavours and culture, a place that celebrates the finest of each area of Mexico and does it using the best of British ingredients. Santiago Lastra yearns to be an ambassador for his homeland and takes on the challenge to scour the territory and find its gems from the small-scale producers.
«I wanted that challenge and moved far out of Mexico to London, a less familiar place, to come up with something completely different.»
To bring this idea of a Mexican feel to the heart of London, Lastra constructs those vivid flavours from scratch, developing them by putting together only local produce (other than corn and chocolate). It's all about cooking the ingredients he knows and has to hand, in a different way. This includes a signature dish of langoustine tacos in which he replaces the lime with sea buckthorn, native to the British Isles. The deep, spicy, colourful dishes bring back memories of the food Lastra would eat in the streets of Oaxaca, in the local corn-producing communities and even in his own hometown. Those are his inspiration and tools.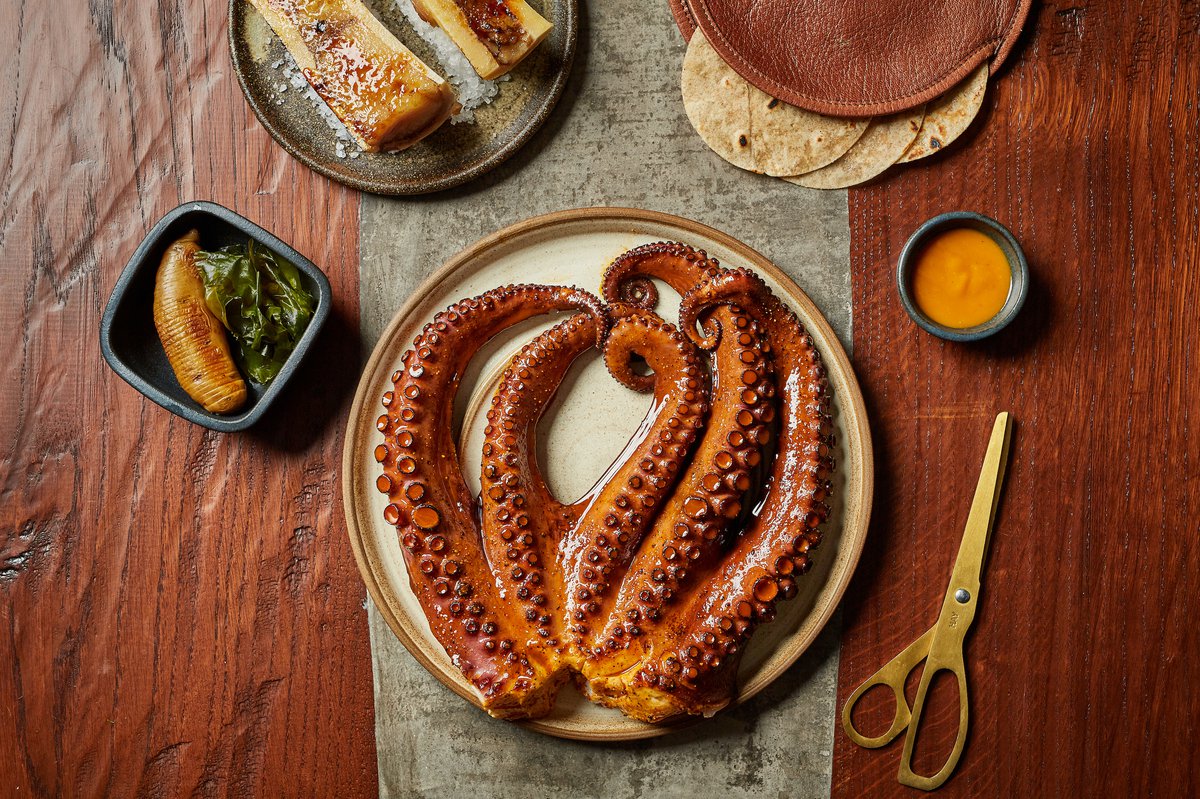 Image: Great British chefs
So, what makes a Mexican flavour? It is many things. The smells, the memories, the people you meet in Mexico and the feelings that these memories give you. All this is conveyed in the food.
In the background lies a meticulous process, managed by a small R&D faction within KOL, developing dishes in direct contact with foragers and farmers.
The dishes start with a Mexican recipe such as mole, but with British ingredients that can be locally sourced, used in a combination that best recreates the original Mexican recipe. From here the work continues with the finalization of the recipe. Sometimes Lastra will just have a sparkle of an idea, an inspiration to challenge himself using new techniques, replacing sweet with savoury or vice versa.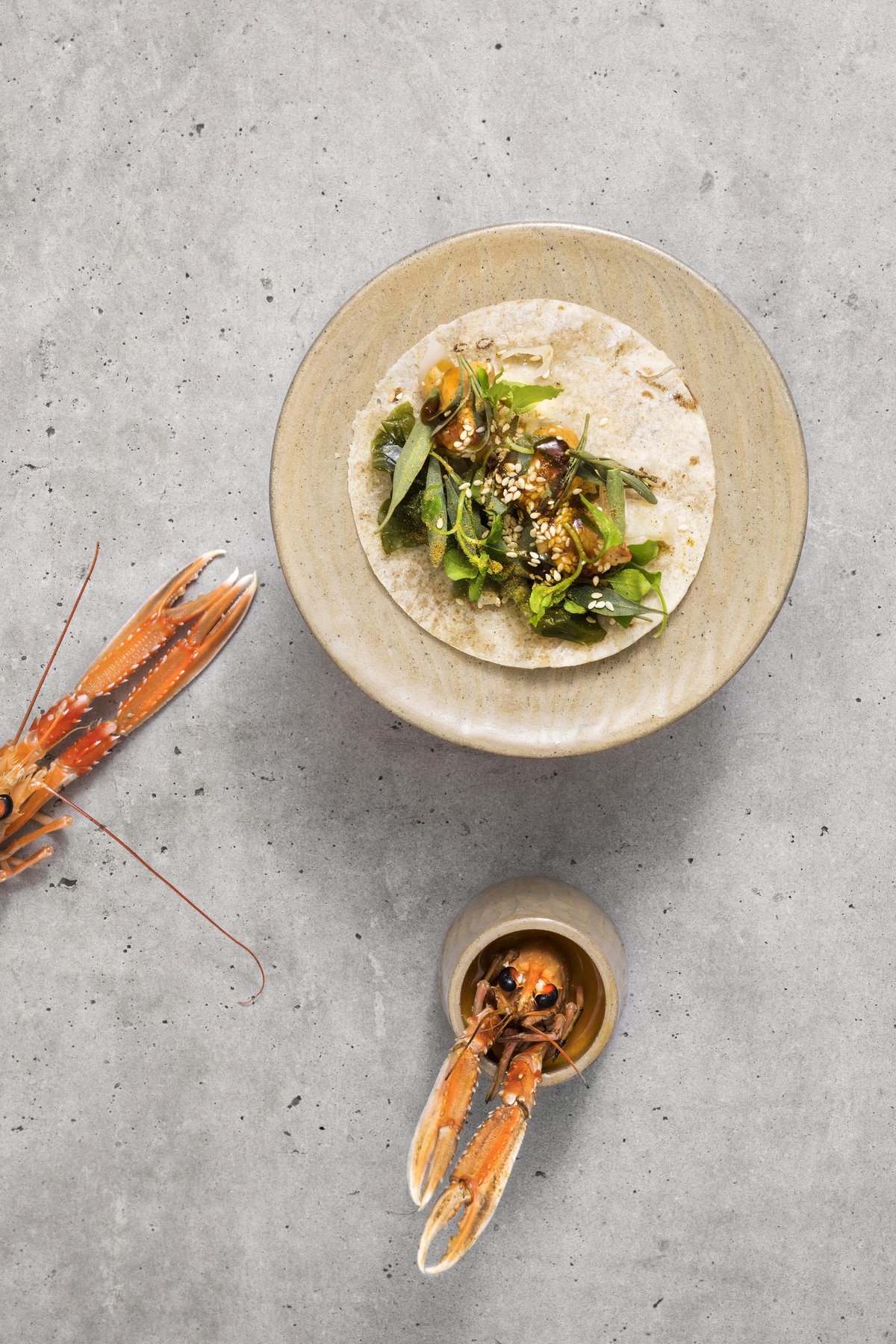 Langoustine Taco Flat Lay Image: Laura Lajh
«If you had shown me our menu three years ago, I would have been more than surprised to see it, and have no clue of these processes.»
The acidic elements of the Mexican flavours are created using green fruits, ferments, and pine. For sweet flavours, fruits, honey, cooked vegetables and reductions are used. Local chilies provide spicy flavours, and so on. And it's fascinating how each of those elements has found its alternative and has been translated, with a single ingredient or a combination of them. Mango is recreated with cooked or raw butternut squash, pineapple with celeriac added to an orange wine reduction, coconut with calamari and cashews, Hoja Santa with sweet Cicely and tarragon. Take a coconut that is broken down into its component flavours. Each flavour has been assigned with its British ingredient equivalent; fats from cashew mole, sweet from cashew mole, more sweet flavours from squid steamed for a minute and a half, meaty flavours from cooked squid, with a creamy texture added by cooking white squid. Lastra says it is like eating on the beach. That is the taste memory.
For the mole, based on a traditional recipe from the Oaxaca, Lastra uses parsnip instead of banana, Mexican chocolate and seaweed, juniper-smoked carrots and fermented black currant.
«In a way that is not a copy-paste of Mexican food, it would have been boring and I wanted to make it meaningful. It's like trying to make a grandmother's recipe far away from home; it takes a lot of effort and gives an extra challenge to achieve it.»
The researcher soul of Lastra is matched by his love of working with people from various areas of expertise, to discover new things. His experiences at Noma Mexico were indeed moments of self-realisation «I figured that opening a restaurant gives opportunities to influence on a global scale. My dream was never to open a restaurant. I wanted to be a researcher, operating something similar to the Nordic food lab (Noma) in Mexico.»
Lastra sees his restaurant as a space only partly belonging to the pleasures of the food that he meticulously crafts, but mostly as a community space, where the realities of food artisans are nurtured and communicated. A place that represents the culture of his home within the multicultural London megalopolis.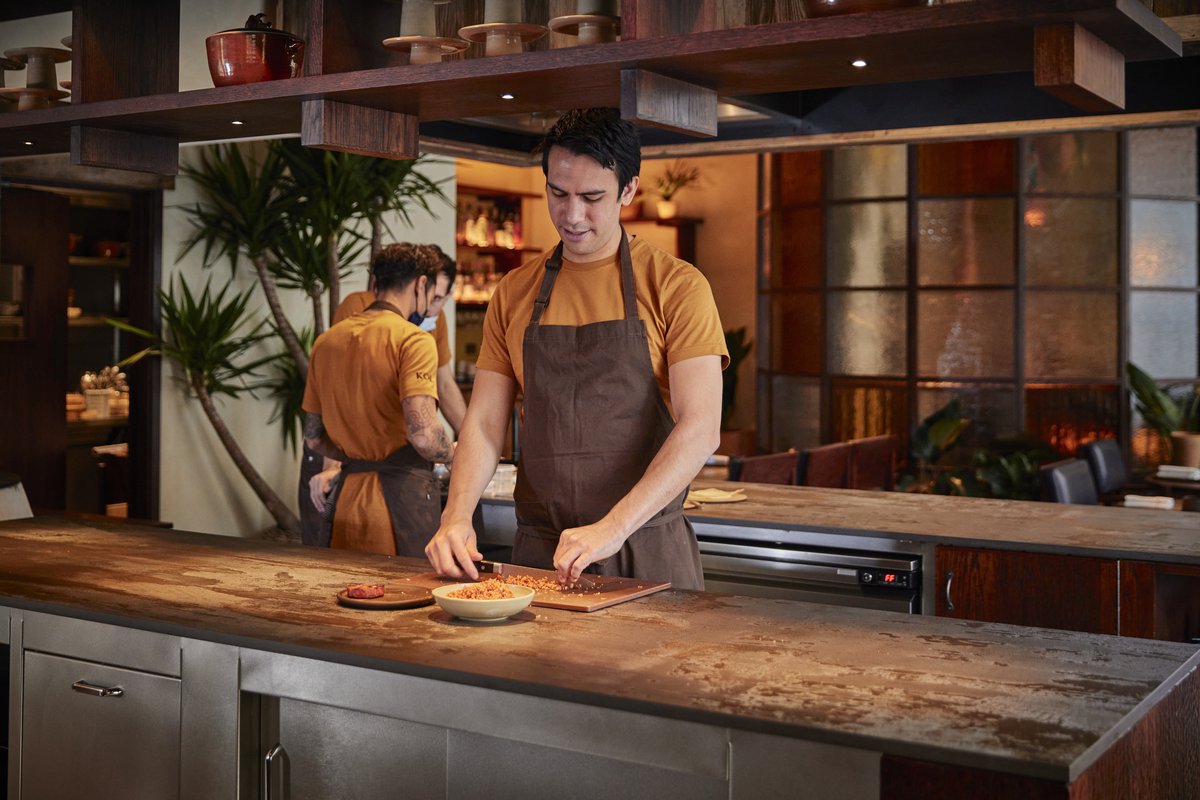 Image: Charley McKay
«I wanted my restaurant to be a space that allows us to build a community of staff, supplies guests, indigenous communities, and creates an impact on a larger scale. That became my dream.»
Talking about the restaurants of today
I think it will be more sustainable to not participate in the race for meanings and concepts in particular. It is not about a necessity to have a meaning or a concept for your restaurant, but you should have a meaning yourself, your set of important values; this becomes the basis for the concept, not opening a restaurant for the sake of a concept.
Communities
What you put on the table is your responsibility, and I feel that. Crockery, wine, food, ingredients, culture, service, and all the elements, including music and the human factor, represent me.
You could support big names, but you can also choose a small producer from a not-so-popular country and change something in their reality. You decide who to support, a big company or a girl who works as a bartender and yet spends her spare time making artisanal plates in her home. It's where I feel best, supporting such people. I was looking for those people in the UK and was building a community of such artisans, the same with suppliers with whom I spend time, to meet and speak with them. I cherish these connections, and I fuse those moments into my work.
For years I've been traveling to the east of Europe to meet exceptional natural wine producers, wines with years of history, and that undiscovered land is what I wanted to highlight.
When you are at KOL you touch objects, learn about things that are made with pride and respect, and we make guests aware of their reality, mezcal makers, indigenous communities in Mexico, and small winemakers in eastern Europe.
We use only heirloom corn varieties across the menu to make tamales as a thickening agent and for all the tostadas and tortillas. We only use specific Mexican cacao varieties harvested in the mountains, and we use only single-variety cacao; not many understand it well. There's an endless learning curve; these are unique connections that we make.
The leadership
You want to be fair and find ways to be so. We are a new generation of chefs, so it's a given that pressure and toxic environments must disappear. It might still exist because there's a lack of mental strength and health, and lifestyles are generally not that healthy. I don't want to be a genius or the most recognised, but some of chefs do, and some people want their staff to look up to them, but my approach is to be collaborative.
Sometimes chefs want perfection and turn it into unnecessary pressure, and they don't listen to others. From day one, my team was not very knowledgeable about Mexican food, but it was never a point of contention for me; no one understood the concepts in my mind, but it didn't make me crazy or stress me out. Instead, I'm giving them opportunities to express their capabilities.
Sometimes when you don't want to compromise on the quality, you want to protect what you do and make sure you are in control, but not by being on top of everyone and not trusting them, but by using technology and by standardising the processes, so there is less risk.
You don't have to take over the lives of other people, it's not because I want to overcomplicate the recipes, I think you can simplify and standardise the processes, and it would have a positive impact.
Female chefs
I think the point that not many women are in the kitchen is a generational issue. It's a relatively new thing, the adoption of the new sustainable principles of work, soon, in a few years, we should see a shift.
I embrace having female chefs. When we opened, we had more of them; now it's my head pastry chef, a junior sous chef, a manager, and an assistant who are women. If we had received more CVs, we would take on more. I understand that it can be more challenging than other industries to get into, but there will be a shift.
Young chefs
It's essential to have a good base, a formation as a chef, it's a profession, and training is important; you get knowledge there. If you go to a really good school to understand the chemistry of food, the elements, the scientific elements, and the historical concept. Without this, it's about the knowledge that you might miss. I worked without a professional base for five years, from 15 to 20 years old, and then I went to school and understood so much more. There is that intellectual side of cooking that makes the difference.
Crucial qualities of the modern chef
Embrace other people's skills, diversity, and creativity. Be fair and patient, motivate people by helping them move forward, work collaboratively with your team, and set specific goals and values.
Cooking is only for those who enjoy it; you should be prepared to be a chef, it's also important to travel and eat. Don't be disappointed if you feel you are not creative, it may take you years to make a dish. Creativity as an opportunity also comes when you are ready, it's not just about making this craftsmanship work.
New generations have the responsibility to be better as humans, look at what was done before and improve it for others, not for yourself, your ego, or fame.
Creativity
Creativity is a race in terms of time and seasonality; I always want to do something better. It's about the balance of possibilities and ambitions. A large part of this is to be able to cook, not only for the industry, but also for the public. My main goal is that people should be pleased.
London realities
There's still the impact of Covid, the struggles of the small producers, and the staffing issues.
I'd rather focus on solutions. I don't like problems. I'm just aware of them, but I always focus on solutions, being creative and adaptable, and doing our best with the team. To make things better is a process.
The best eggs recipe: "divorced eggs"
Tortilla, drizzled in oil, two eggs on top paired with different sauces, a green salsa with jalapeños, and the other a tomato salsa with chili, sometimes served with bread.