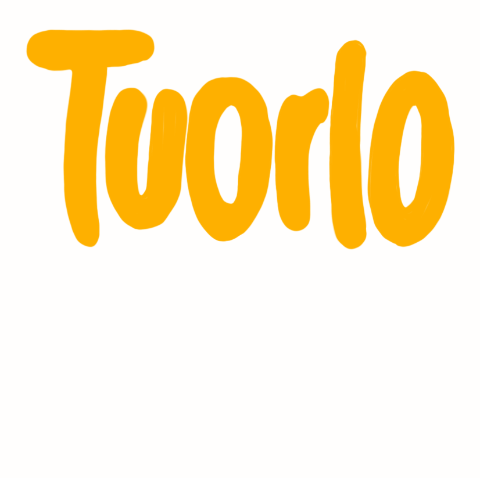 Territorio
The Retrobottega Universe, discovered with Alessandro Miocchi & Giuseppe Lo Iudice
A step inside Retrobottega, Retrovino&Caffè and Retropasta&Pane, some of Rome's hottest destinations.
There's a peculiar aspect regarding Italy, which seems to continue living as a general rule: Italian food is great, Italian average restaurant isn't. And Rome makes no exception, due to the ever-growing number of touristic restaurants. But the city saw a sort of Renaissance during the last few years: these new wave restaurants, trattorie and osterie managed by young chefs, are cleaning up traditions and creating a new packaging of aesthetically beautiful and tasty dishes.
Alessandro Miocchi and Giuseppe Lo Iudice are the friends behind three of Rome's most exciting venues: Retrobottega, Retrovino&Caffè and Retropasta&Pane.
Their world turns around the almost obsessive mantra of quality: starting from an accurate produce selection, arriving to the choice of the proper cooking technique, innovative or ancient. All the ingredients are coming from top notch producers, everything is extremely natural and mostly proposed in a surprising way (see the smoked carrot with its carrot bbq sauce almost reminding a hot dog).
Alessandro and Giuseppe are colleagues and good friends since a long time, very committed, full of energy, hungry to research and grow everyday more. An interview with them lends you a VIP pass into their unique universe, to go behind the mere taste of their dishes which, by the way, you really need to try.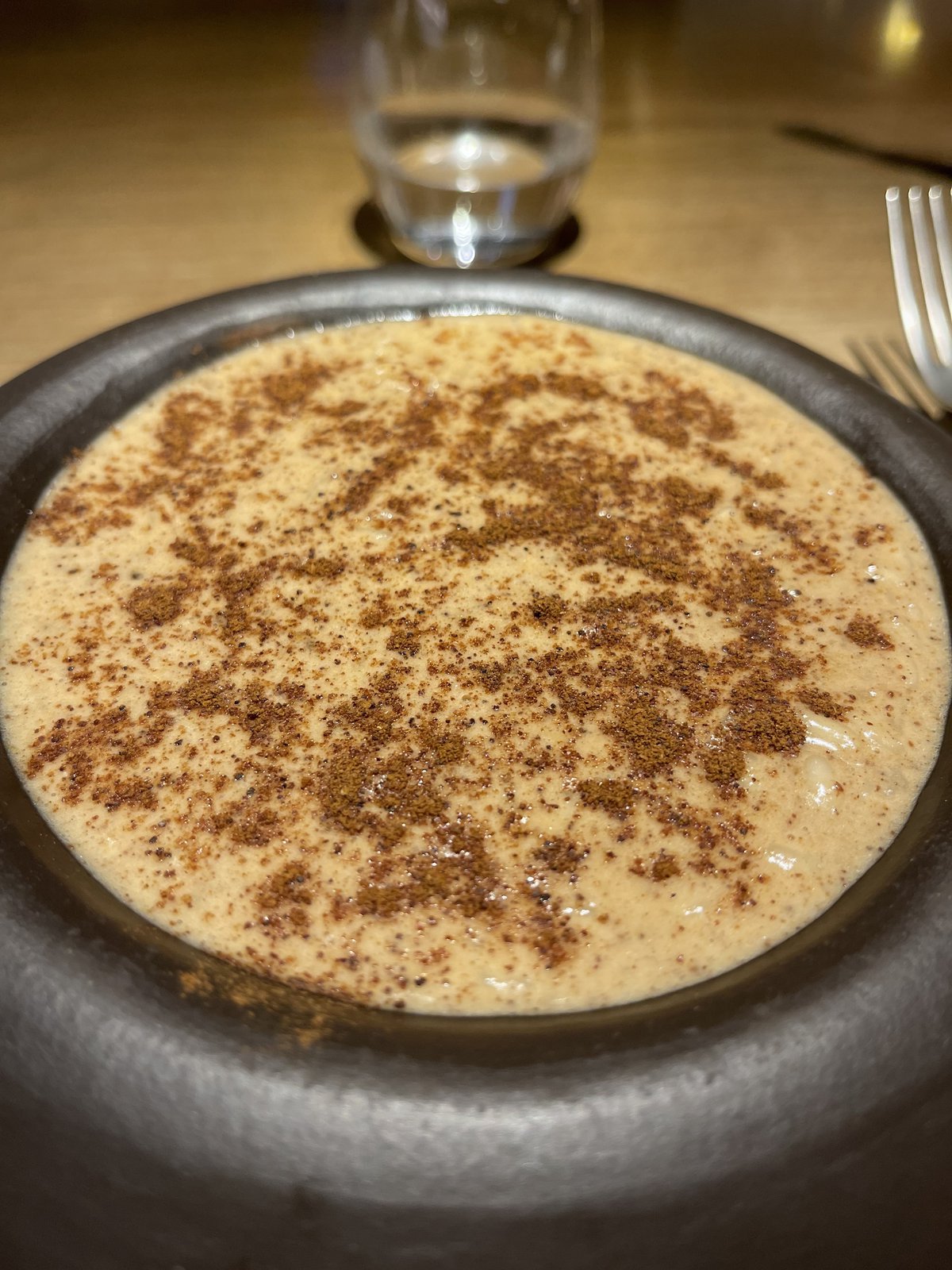 Edoardo Celadon
Hi guys, how is it all going?
Surprisingly good for now!
After the lockdown we faced a rather positive re-start with a beautiful slow tourism, made of cultured and open minded people. We are obviously still recovering from the closure, but we are also moving forward!
Could you explain us your world in details?
Let's do it chronologically. We first opened the embryonic Retrobottega in late 2015, right after our various stage experiences. We were younger and unexperienced, but with our heads full of dreams. We would run this incredibly simple location, with no waiters and a huge crowded line. Along with the huge satisfactions, it also came an insane tiredness and we understood that the situation couldn't go on like that any longer, we needed more organization, more essentiality.
After a period of private dinners in the form of a home restaurant, in which our team was exploring different topics and learning from selected masters (ex. truffle, eggs, offals…), we decided to rethink it all. We took a new place and worked hand in hand with an important architecture studio in order to build a space which could reflect our believes. It was a true shock for us: our message was passing through the walls, the chairs and the counters. Retrobottega was not the improvised funky spot anymore, it was becoming adult and getting deeper.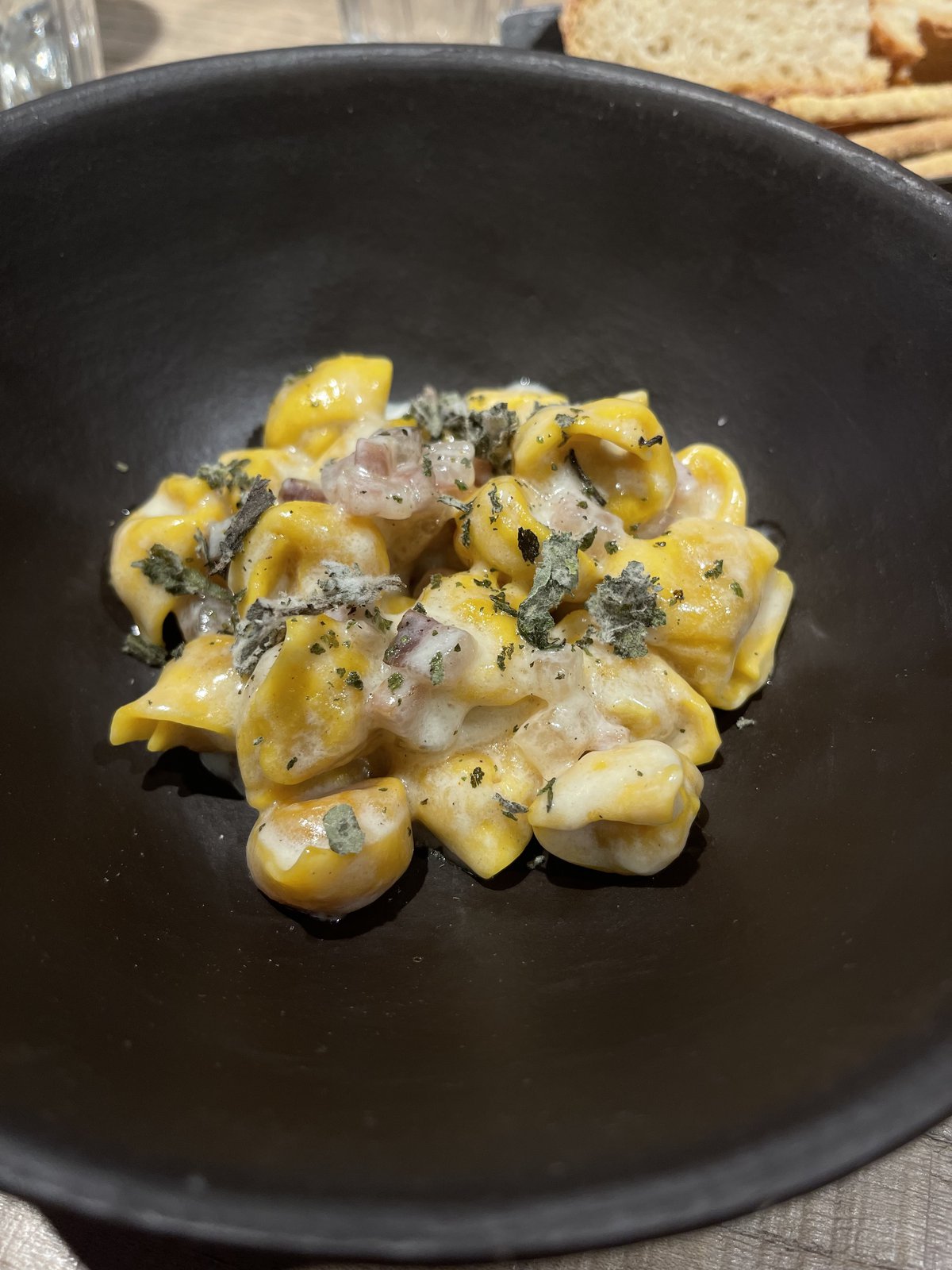 Edoardo Celadon
Now it's our professional dream came true. Being open only for dinner, we have the time to properly welcome and entertain our costumers. We experiment constantly but we definitely keep our dishes satisfying for the stomach first and only then for the mind.A little later Retrobottega's reopening, we had the chance to buy another space next to our restaurant in which, due to my passion for pasta and to the constant requests of our clientele, we decided to create Retropasta&Pane. It is our beloved handmade fresh pasta shop, where we also sell excellent products we like to use and bread. You can even come for lunch and accomodate yourself at the counter.
Our pasta shapes are simple and, when stuffed, we build the filling as if it was one of our dishes itself. Every part of that tortellino or tagliatella is controlled and has a specific idea behind.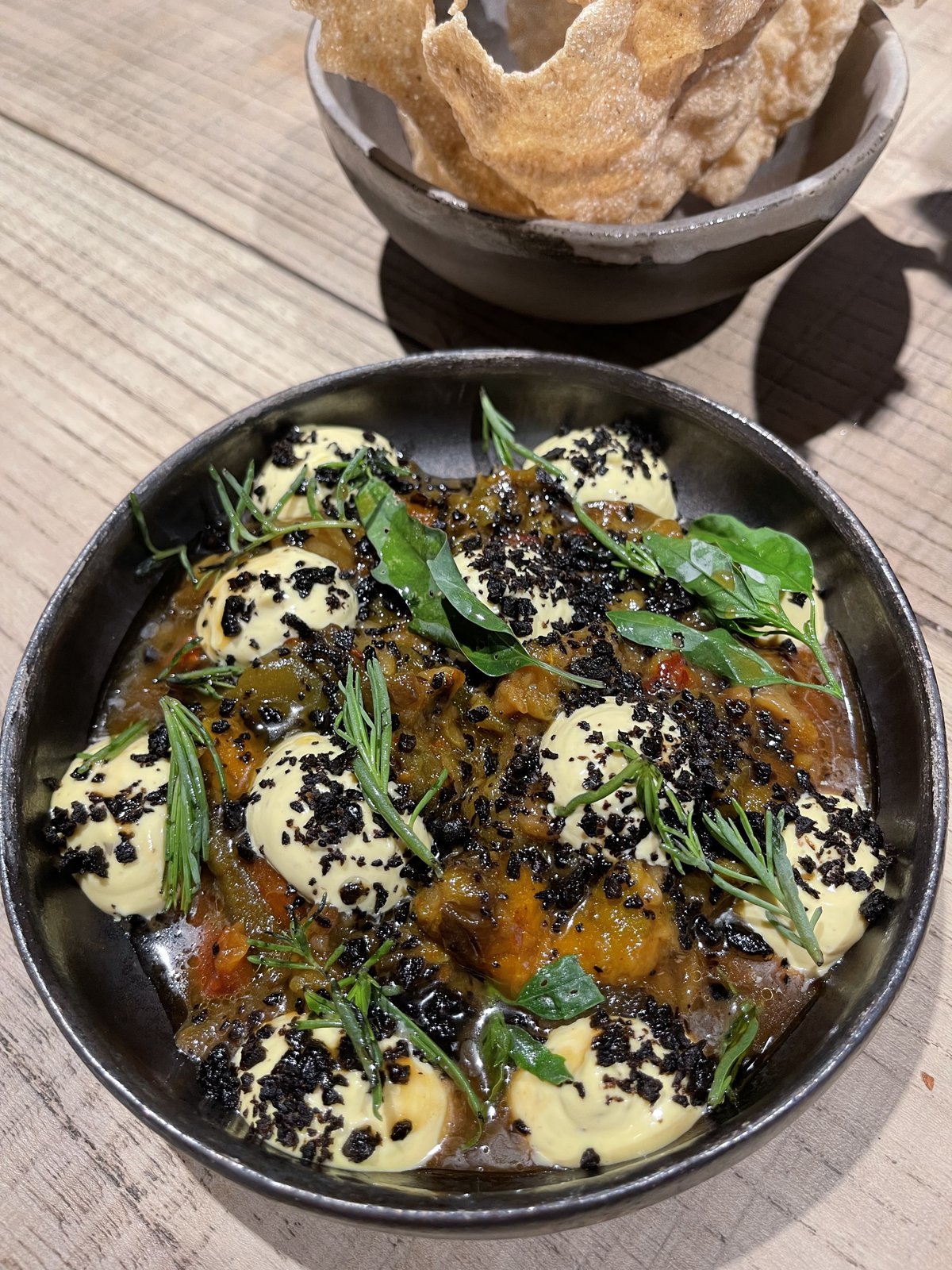 Edoardo Celadon
Last, but not least, Retrovino&Caffè is always open, from breakfast until dinner. It was born as a window to showcase two vaste and intricate topics such as coffee and wine.
In the morning we serve salty and sweet preparations such as the pastrami bagel, the smoked trout, the pork belly or the classic bakery selection, while for lunch and dinner we offer a more informal version of flagship restaurant, with casual but very high quality dishes mainly focused on vegetables, easy to be shared with others.
You can come in the morning or just have an aperitivo; eat your lunch, enjoy a special dinner or simply have a chat with us, if we are in a good mood [they laugh]. But this culinary offer is the just the pairing of the huge work we do around coffee, with Nudo and around wine, with our wide natural and conventional labels carte.
What is "Nudo"?
When we opened Retrovino&Caffè, we needed an expert hand in the field. Therefore we decided to rely on the knowledge of Nicolò Zorloni, who entered as the responsible of the cafeteria. With Nicolò we planned and founded Nudo Kopi Roasters, our Roman Specialty coffee roastery. We constantly dialogue with producers, starting from the green beans and passing through a huge work of taste and selection, arriving to the brewing method and the correct roasting process. We aim to a very enjoyable cup, not bitter, light, aromatic and healthy.
What's next?
This is always a hard question, especially in this particular moment. We will still focus on our insatiable desire to eat and cook well. We love to have close relationships with producers, farmers, cheese makers, in order to serve a product which is alive and sustainable. We surely need to continue improving our game and maybe new projects will pop up.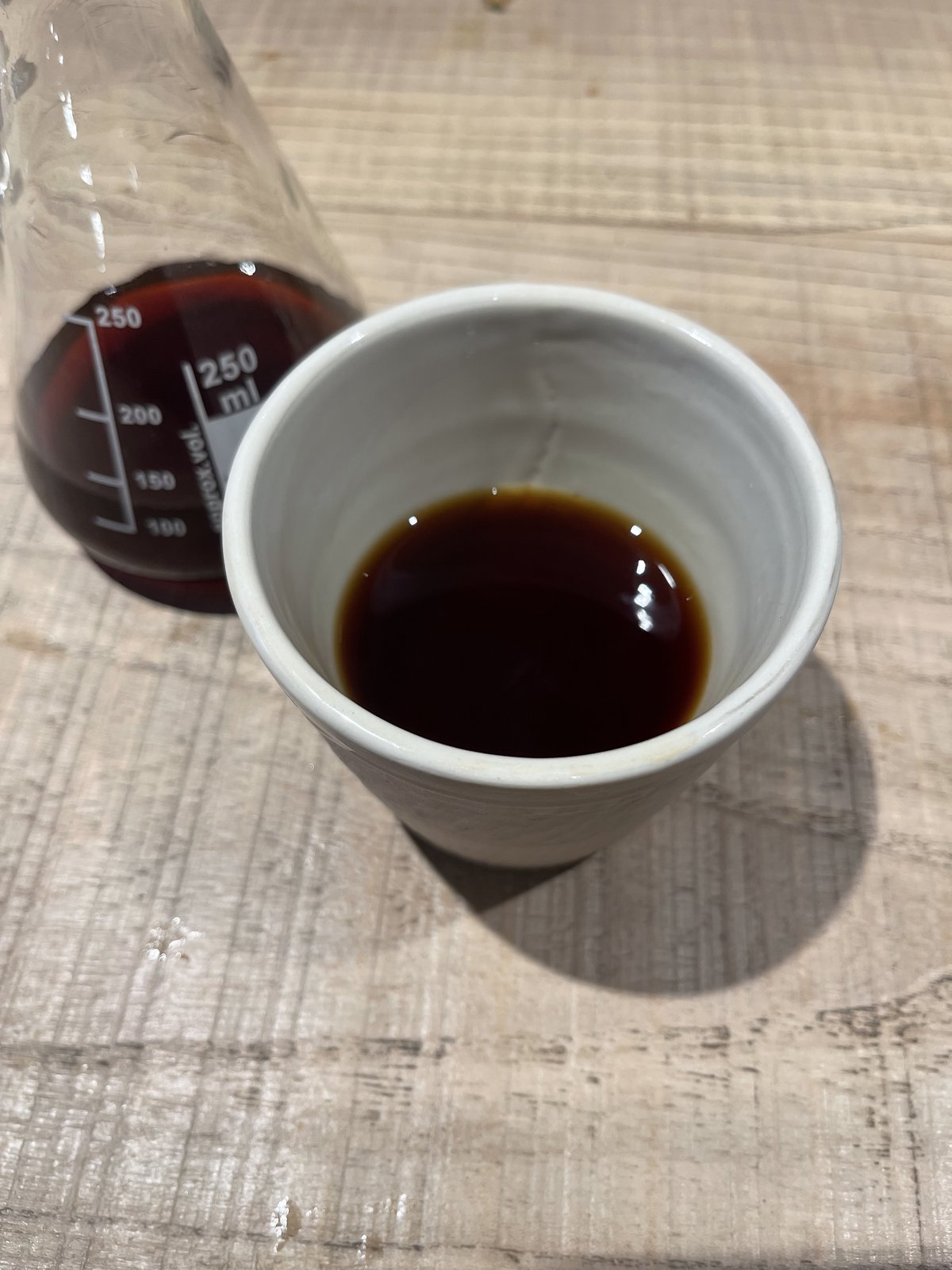 Edoardo Celadon
Stepping outside their door, after having the tasting menu, is worth a couple of considerations.
This Retro microcosm, this magic triangle of taste, might represent the perfect entrepreneurship model in the contemporary restaurant industry. Indeed, to keep the quality extremely high being mainly local, focusing your attention on to the 360 degrees spectrum of ingredients and techniques, while still delivering consistent and outstanding fresh pasta, roasting the perfect coffee and improving your cellar is a tremendously hard work.
But the most difficult aspect of them all, is being able to make all the activities listed before seem natural and easy.
In fact, the way their fine dining experience has been built, tells a lot about Alessandro and Giuseppe: the huge common table perfectly sticked to the chefs pass allows the guests to enjoy the meal and the "theater" show itself, including them into the plating process and the ordered mess of a kitchen. We will see how these project will evolve but for now, I mean, not that bad, right?
Cover pic by Elisia Menduni