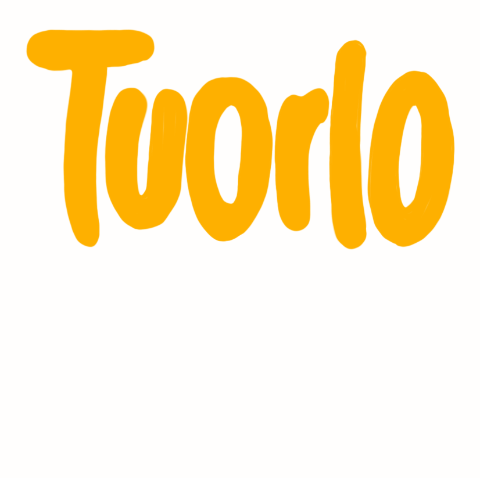 Food
World's 50 Best Restaurants 2021 - TUORLO Magazine's report
What does it mean to be the best restaurant in the world in 2021? On the 5th October the World's 50 Best Restaurants list for 2021 was announced: we went to Antwerp to tell you all about it.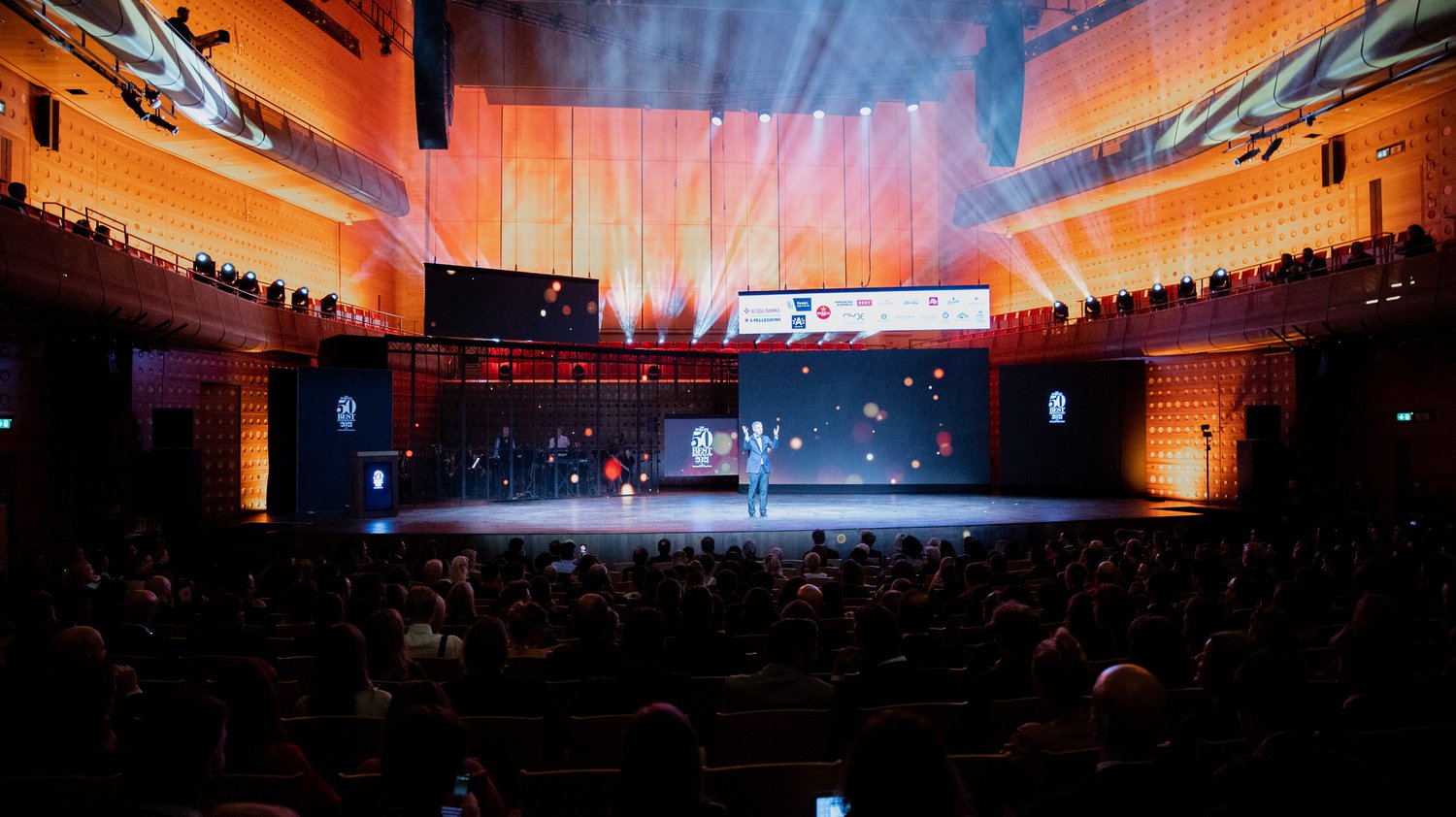 On Tuesday 5th October, the World's 50 Best Restaurants 2021 list was announced at a ceremony in Antwerp. During the press conference the day before, William Drew, 50 Best's Director of Content, said: "The list is a luxury brand and the fine dining experiences are not always available for everybody, but there is a diverse mix of restaurants of different categories."
"It is also true that the list reflects the current times. It's about the forefront of the industry, the dynamic change in the industry and the way we present our events and activities." This year's list is a combination of experiences gained during pre-pandemic travel in 2020 and more local post-pandemic dining in 2021.  "Every time, the list changes with new restaurants and styles emerging, and that's positive. We are here to portray this."
The various predictions have  been confirmed, with Noma restaurant announced as the World's Best Restaurant 2021, taking over the first place slot from Mirazur, which is now in the Best Hall of Fame. Geranium from Copenhagen  was named as second best, while Asador Etxebarri from Atxondo was ranked third.
Previously Noma managed to reach first place on the 50 Best list four times – in 2010, 2011, 2012 and 2014. As specified by the academy, the restaurant was eligible this year due to three key changes that have taken place there: its location, concept and ownership. As such, it is considered a new restaurant. 
According to William Drew, "Noma has arguably been the most influential restaurant of its generation, setting new standards in terms of research and ingredient sourcing, dish development and presentation. It has become one of the most sought after dining destinations by consumers from all over the world and we are delighted to announce it as this year's No.1."
Rene Redzepi touched the audience by sharing his thoughts with them, and part of his team read from notes prepared beforehand: "In 2010 when Noma was first named the first, the seed of our inspiration was simply doing what we love and we were not prepared for the post-winning effect, being at peak popularity. When the pandemic hit we learned how fragile it all is. For us at Noma, we are entering a different cycle, a post-covid , post 50 Best cycle. What is the future? What principles form the foundation of what we do? What restaurant do we want to be?"
"We have spent the last year and a half dreaming about something. We will go build it now."
One of the things that differentiates Noma from others is a rare and intangible asset that only a few restaurants have. The ability to create a kind of home feeling for a guest, the quintessence of being genuinely welcomed. This comes as a consequence of a spirit created within the team, who were always seen as more than just staff.
"Everyone at Noma forms a giant puzzle where everyone fits in. I know none of us have ever thought about the best restaurant, but I think of you as the best team in the galaxy. This victory is a transformation forever. Thank you for a wild ride and goodbye!"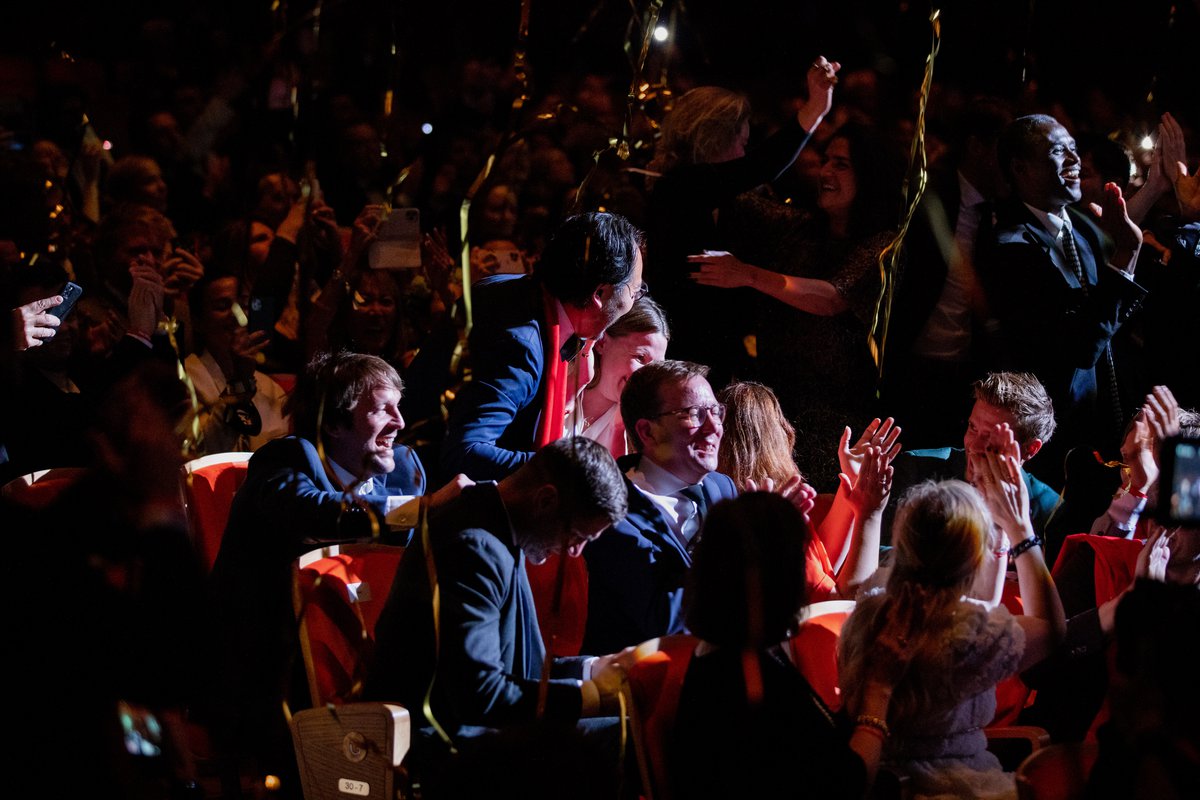 Spain and the US are leading  the ranking this year, having six restaurants each. Asador Etxebarri is No.3 and Barcelona's Disfrutar No.5. Following close behind are Elkano (No.16) in Getaria and the evergreen Mugaritz (No.14) in San Sebastián in Spain. In the US, New York's Cosme is No.22, San Francisco's Benu No.28 and SingleThread is No.37. The Italian presence this year was marked with four restaurants. The most notable of these was Lido 84 in Gardone Riviera (No.15), the winner of the Highest New Entry Award. Piazza Duomo from Alba is at No.18, followed by Le Calandre from Rubano at No.26 and Reale from Castel di Sangro at No.29. The renowned two-star Michelin Spanish restaurant DiverXo from Madrid made its first appearance among the top 20 restaurants, reaching 20th place.
Reflecting on the challenges the industry faces on a global level, and this year's World's 50 Best awards, some chefs have expressed opinions about sustainability in 2021 and the current state of their businesses. Here are the main outtakes from the roundtable with chefs.
Heston Blumenthal, the owner of The Fat Duck in England – winner of The World's Best Restaurant title in 2005
The British chef has spoken about the importance of losing fear, and of preserving the imagination as an essential pillar of one's personal development. 
"Without imagination there is no talent."
From the stage, the chef referred to Quantum Gastronomy, the practice or art of choosing, cooking and eating good food with a quantum perspective. Continuing to bring more attention to self awareness, the chef noed: "The more we can eat to feel fulfilled as opposed to feeling full, the less we can eat with guilt, the less we will throw away."
The importance of self-awareness means living life "from the outside in", in what Blumenthal describes as his most recent rewarding experience. "Win this, win that - no! Although maybe it's thanks to winning all those awards that I'm able to speak in this way about the importance of self-awareness. I have introduced Quantum Gastronomy to the world, and now the work starts. This is the beginning of the rest of my life."
"Let's just celebrate the beauty of the human imagination and start to lose the fear of failure. These things should be a bible. This whole new approach is now a work in progress."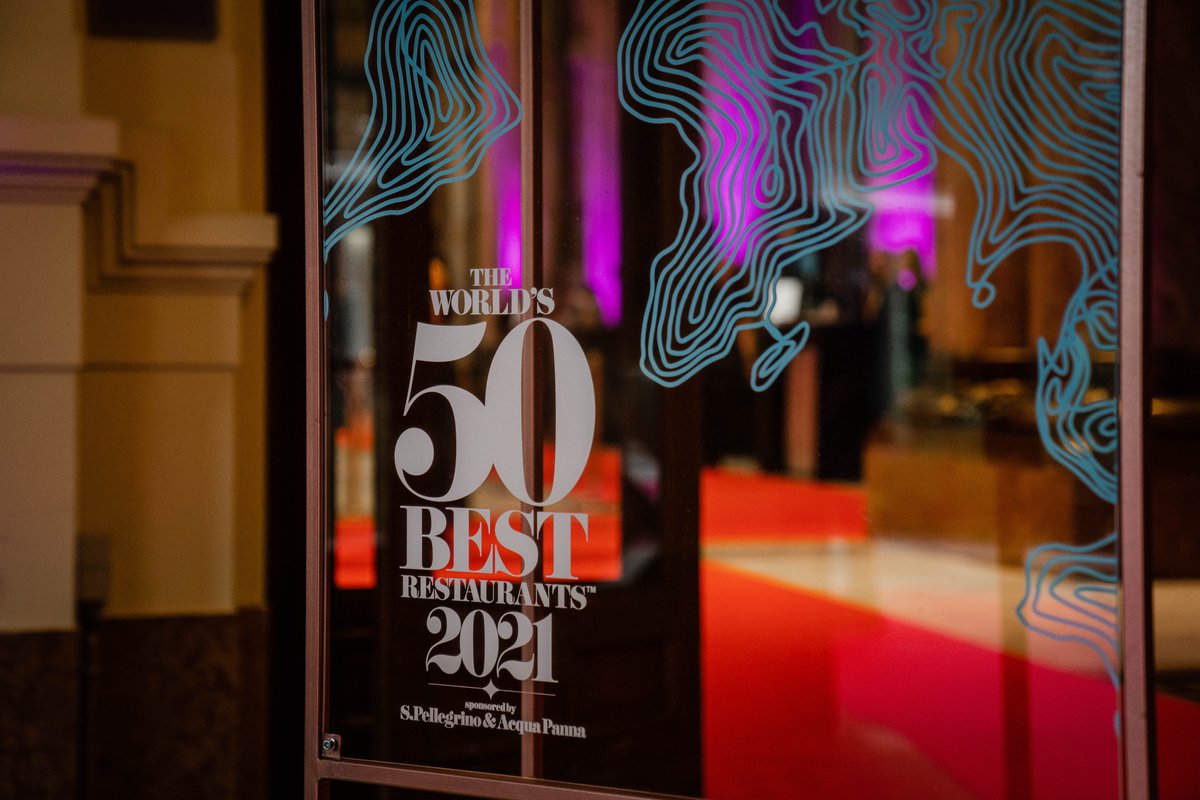 Is this year's list relevant for him? "The 50 Best list is relevant and interesting each year, even though there is no best restaurant in the world. Was Picasso the best?"
International journalist Lisa Abend offered this thought in her weekly newsletter BORD:
"With its rankings and its very name, 50 Best may have encouraged the view that running a restaurant is a competition with others around the world who are doing the same, but we all know in our hearts that there is no such thing as a best restaurant. There is no objective hierarchy, no uniform set of standards by which all are judged, no championship round in which one proves supremacy by scoring against an opponent. How diners receive what a restaurant does is always and inherently subjective. That is precisely the beauty of it."
Pia Leon, Best Female Chef 2021, chef of the Kjolle restaurant in Lima No.95, co-owner of Mil restaurant in Cusco placed, No.90.
Leon has shared that during the pandemic her focus shifted, and she is more careful now in her decision making process. The change is mostly personal, as she is dedicating more time to her family and tries to make better decisions to enable this. The team has been very busy; new openings have taken place this year at Olluco in Moscow and Tokyo, and a pop-up in Mexico. 
Pia Leon admits that being on the list provides great motivation and a platform for the restaurant: "I work with my heart and soul and I enjoy it. The good results are a consequence of that."
The most rewarding experience she recalls was a moment during the Central restaurant relocation a few years ago and the need to maintain the team.
"At that time of my life I found a balance between sharing time with family and work. The rewarding process of working with Virgilio who shares the same mission and philosophy, this contributes to the current moment where I feel that I'm in the right place."
Will Goldfarb of Room4Dessert in Bali, Indonesia, was named The World's Best Pastry Chef.
Goldfarb is committed to the idea of healing through food, and to cooking from local plants. He shared the philosophy of Room4Dessert and his take on sustainability. "When you come to our restaurant you are invited into the family, as most of our staff members have been with us from the beginning. We literally grew up together. In the restaurant we always have four tables for our community, where they can enjoy fresh straight-up food."
He names human capital as a cornerstone: "Sustainability starts from people. We believe in people-based solutions, in providing education and training opportunities for those who want to showcase their talent. You can talk about recycling or planting a thousand trees, we prefer the latter. Having our own garden, we also emphasise the ingredients and what it means to produce them. This comes before the technique and the storytelling."
Chef Jeremy Chan from the Ikoyi restaurant in London was winner of the American Express One To Watch Award.
He mentions his passion for ingredients and the craft that lets the food speak for itself as a driving force that gives him energy.  "The creative process happens naturally now. Each of our dishes is original because we serve a set menu and keep infusing it with different creations. This is just the beginning for us, and there is no end."
Above all, he says,  "perfection is when there is return on investment, and the shareholder and investor are repaid. Having unlimited creativity and paying back your shareholders means that you did a good job. The creative part can be endless, but it doesn't make any sense without a concrete goal. The importance of the business model is sometimes neglected, but it is the real concrete sustainability that only a few talk about."
The seventh generation fisherman from Iceland, chef Willem Hiele Koksijde, is based in Belgium placed at No.77
"The restaurant works strictly locally. The 16-19 course menu changes every day and we cook mostly á la minute. The restaurant will move to a new location in December, where we will start a new adventure. It will be a place for an ambitious socio-ecological project. Fifteen hectares of land will be part of a new biodynamic farm."
The chef also admits that he respects lists and journalists and is fully aware that without them it would be challenging to have a voice. Nevertheless, "they will never put me in a box. I will stick with my philosophy. In a world of jealousy and intolerance, I strive for cooking from the soul, not from the ego. There's no ego in my kitchen."
"I love nature and respect it. I'm a surfer, not a chef – I don't have a name on my vest. I'm not working for the stars, or to be named the best chef. Who is the best chef anyway? My mother!"
Koksijde believes in reduced working hours and a healthy working environment in the kitchen: "We are open three days, during which we give a maximum of 18 hours. It's like a concert. We are all students in our kitchen, we are open to the world and we want to share. To be a Belgian chef, I'm very proud of this, and that the 50 Best event is taking place in Antwerp. The country is underestimated from a culinary perspective. There's a lot of talent here and we know how to unite and support each other."
French-born chef Dominique Crenn from Atelier Crenn, Petit Crenn and Bar Crenn, USA, who received the Icon Award 2021, has focused attention on plant-based proteins.
"When I started Upside Foods (a recent collaboration with the cell-cultured meat company) I was in hospital fighting cancer. I don't believe in plant-based meat, but popularising it helps the shift away from factory farming." Getting rid of factory farming is a key objective, and the chef strongly believes in using technology to help reshape meat consumption for a better future. "I also work with vertical farming, and bringing it to Africa. The idea of lab grown meat from cells can be a good alternative for the future. I buy only from small producers, but we need to have balance."
"I'm committed to change and I have been given a platform that I appreciate. Are we cooking food to be top of the list or are we cooking food because we want the list to raise awareness of what we do? I feel responsible."
The best restaurant in the world, according to Crenn, should check all these boxes. "Being the best for the sake of the title has no value."
The 2021 World's 50 Individual Awards List:
Lido 84 in Gardone Riviera, Italy - Highest New Entry Award 
The Chairman in Hong Kong, China - Highest Climber Award
Steirereck in Vienna, Austria - Art of Hospitality Award
Victor Arguinzoniz of Asador Etxebarri in Atxondo, Spain - Chefs' Choice Award
Will Goldfarb of Room4Dessert in Bali, Indonesia, - The World's Best Pastry Chef
Boragó in Santiago, Chile, - Sustainable Restaurant Award