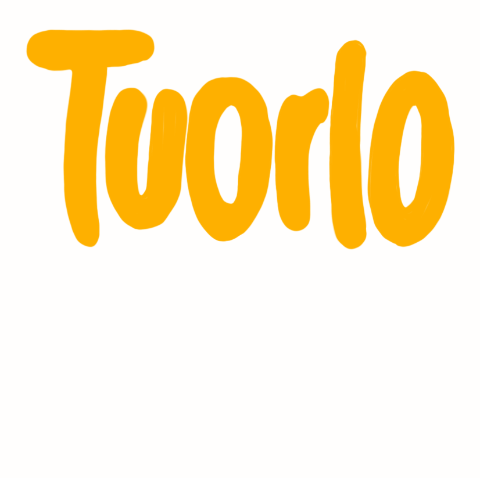 Food
Meet Matilda Shnurova
Matilda Shnurova is a wonder woman with a sharp sense of aesthetic and a bold attitude toward risk taking.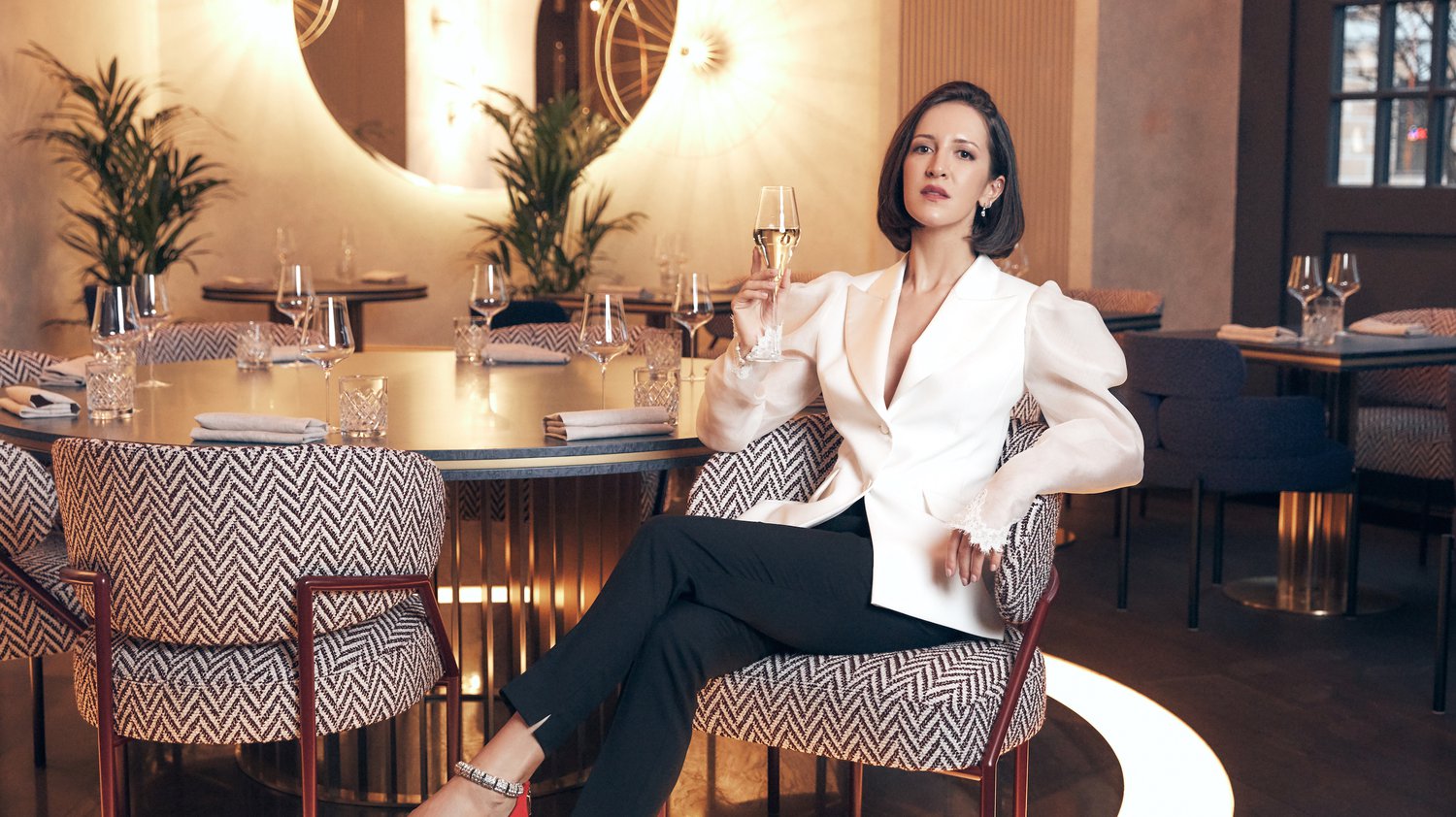 She is a biochemistry graduate who opened Russia's first restaurant with farm products, a slow food and healthy lifestyle expert, and a former  owner of a ballet school. She made a bold decision to open a restaurant in which she chose to use only farm products before this became a huge trend in the country. She did this in order to reveal the essential Russian taste in the modern framework that has no reference to the kitschy soviet era images. This has turned into an establishment that attracts people from around the world who fly to St. Petersburg only to dine there. In a way, the restaurant became an essential part of the city, its landmark.
Matilda Shnurova's restaurant not only moved to the first floor of the Hotel W after three years on Nekrasova Street, but it also transformed from a rustic loft into an ultra-fashionable bohemian hangout, where local celebrities come for waffle wraps  with the taste of Borodinsky bread and sprat mousse. The world's star chef Mauro Colagreco and Moscow's White Rabbit head chef Vladimir Mukhin conduct their first tour of St. Petersburg here. 
Although she has been at the helm of the restaurant company and until recently, a ballet school owner, she formed in her 20s, she frequently appears in local press as the "it girl" or as an ex-wife of the Leningrad frontmen the famous Russian musician Sergey Shnurov. While she gets asked all the time about motivation, about inspiration, about overcoming or being feminine. As a woman in a prominent business, she acknowledges that women have always played a unique role in the household, and that in terms of gender roles in the gastro-business, she advocates for healthy and effective relationships around your persona. She also speaks about accepting that competition with men should not be a topic of discussion; the ability to lead does not lie in gender; the most important thing is to feel passionate about what you do, so go ahead.
Shnurova's aesthetic sense has an indisputable enthusiasm for design, as evidenced from her initial exquisite slow motion videos with wine glasses that she posted on Cococo instagram to her recent opening Bio My Bio bistro's design (closed due to covid). She devotes a lot of time to enhancing the beauty of her own physique, as evidenced by her healthy lifestyle practices, which she frequently discusses on social media.
The history of the restaurant Cococo began in 2012 on Nekrasova Street in St Petersburg. The restaurant first opened as an ascetic temple with an ambition to praise authentic Russian taste, using only local produce of northern latitudes, with no sign of imported non-seasonal delicacies, or usual for that time kitsch and fussy elements in the interior. 
Prior to the Cococo era, in her early 20s, Shnurova opened the Isadora ballet school in St. Petersburg. Before Cococo, she also managed the bar "Blue Pushkin", which was owned by her now ex-husband Sergei Shnurov. 
Indeed, Shnurova identified an opportunity, a niche for her radical for those times in Russia, when certain local trends and tastes were based on imported products that sometimes ended up in unsatisfactory establishments. The idea that later secured a more beneficial spot for Cococo as when the sanctions arrived the restaurant had already developed a chain of suppliers with guaranteed product quality. 
The thought of farm-to-table in Russia appeared  unusual to other diners, but Anthony Bourdain, who visited Cococo during his Russian expedition in 2014, thought otherwise. The Cococo moved four years later to the Hotel W on Voznesensky Avenue (now SO Sofitel), where the Alain Doucass group had previously overseen the kitchen. 
Cococo has gone from a laid-back eatery to an elegant modern bohemian venue as a result of this renovation.
Last year during the full pandemic and lockdown, Cococo got a new spin with the most desired location of New Holland ("Novaya Gollandiya"), a triangular artificial island between the Kryukov Canal.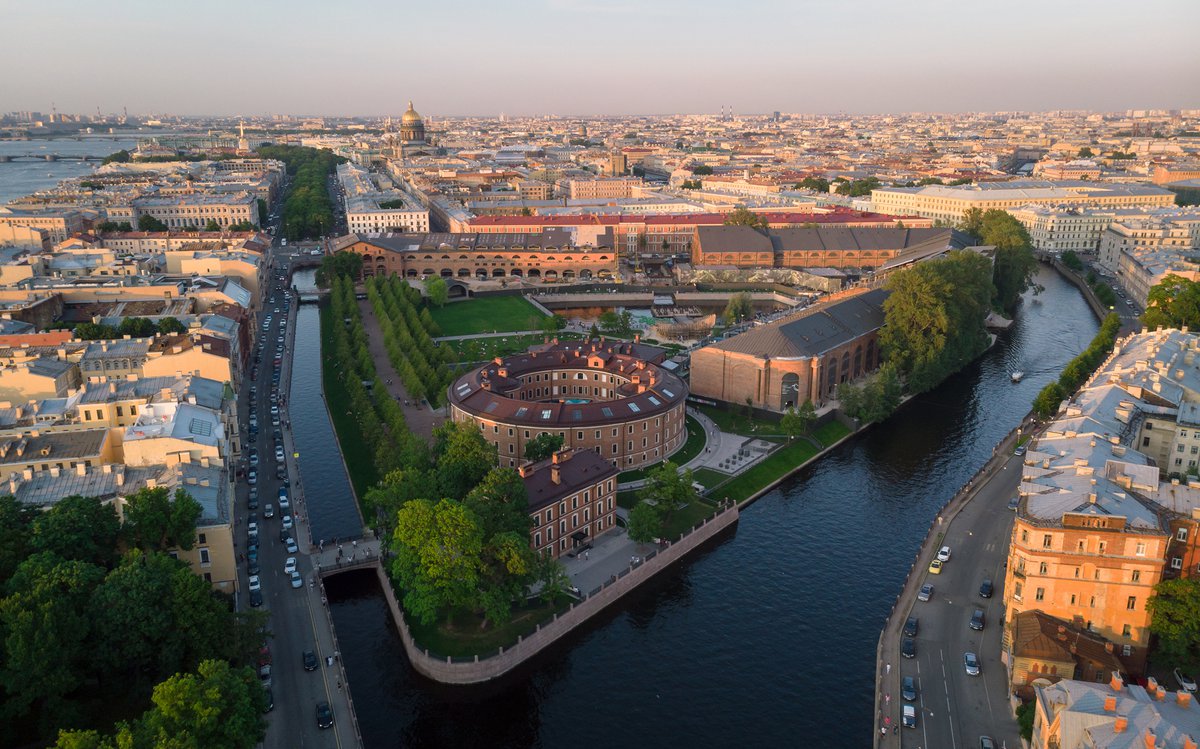 The Island/Egor Lebedev
In the premises of SO Sofitel, Shnurova realized her healthy lifestyle aspirations and opened Bio My Bio cafe with an interior from DA bureau. During lockdown, it was operational and doing delivery. After that, it was open for roughly a year and a half before closing owing to poor economic conditions brought on by Covid. Cococo has been split into two restaurants: the Cococo Bistro, which is more affordable, and CoCoCouture in House 12, which is more upscale.
A hot topic was raised about "sensational" food, which means that food should stimulate not just the taste buds, but also the other senses, from visual to touch.
Locals were just starting out on their culinary journeys back then, usually eating at Japanese or Italian restaurants, and hadn't exhibited much interest in seasonal local food or modernized traditional cooking. It was a time before the sanctions (the sanctions were put on Russian in 2014) when restaurants were intensively using imported products. People who were coming to Cococo and often couldn't perceive the desire to cook strictly with farmer's products while overseas, would find numerous alternatives.
Igor Grishechkin, the chef, has been with Matilda since the beginning. Matilda's preoccupation with living a healthy lifestyle eventually led to a friendship with her future chef. Grishechkin used to work at LavkaLavka, a gourmet store with simple food that was the only place in town that sold farmers' vegetables, and where Matilda was a regular. After trying Grishechkin's cooking, she came up with the concept of opening a restaurant with Grishechkin as the chef and LavkaLavka as a supplier. Sergei Shnurov, Matilda's ex-husband, was a restaurant investor, while she was in charge of the entire project from start to finish.
The synergy between Grishechkin and Shnurova translates to the entire freedom for the chef to express his creative goals in Cococo. For the past ten years, they've worked and contributed to the evolution of Cococo, from a simple bistro to a bohemian fine dining venue that retains its original ideals.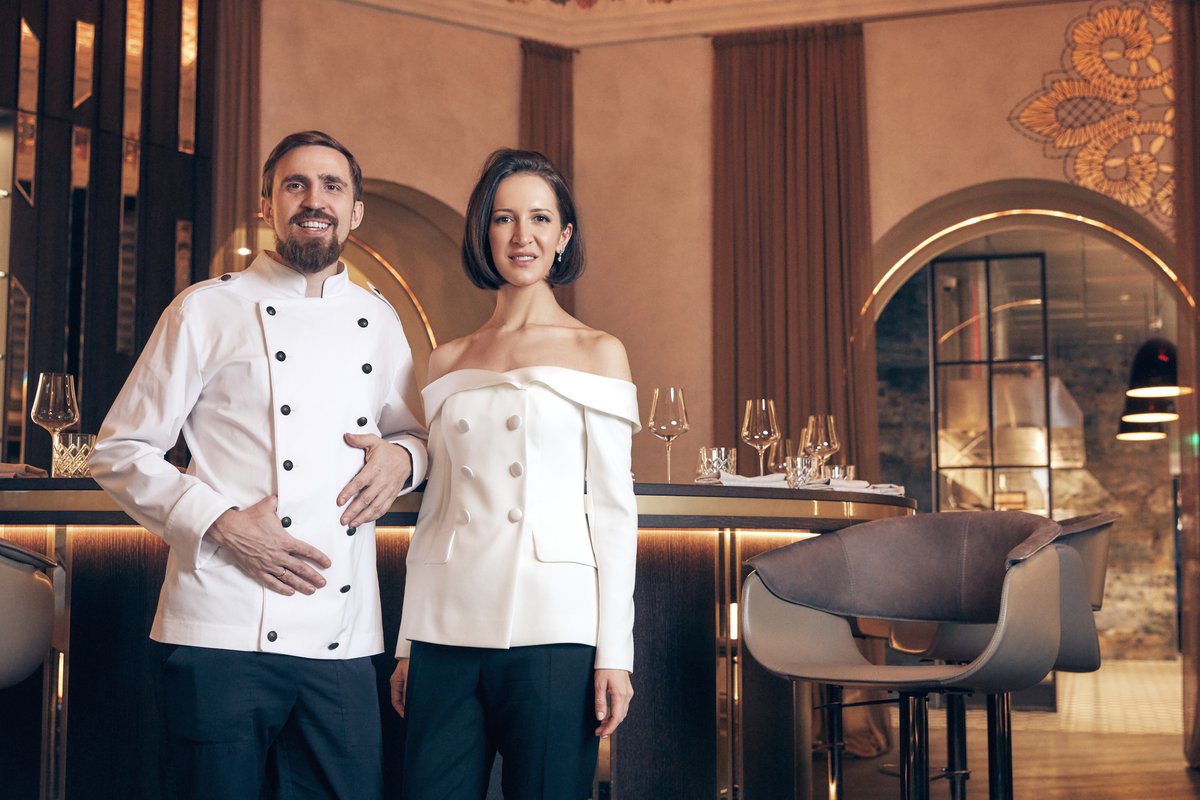 Igor Grishechkin and Matilda Shnurova/Victoria Dim
Grishechkin's approach has always been experimental, with dishes like his deconstructed borscht from 2014, or traditional sweet waffle wraps served savory with an unmistakable for every local taste of black bread sandwich with sprat, or an all-time favorite and extra recognizable "Mother's Favorite Flower": the chocolate brownie in the edible shattered "flower pot" has already gained cult status after being cited several times on social media. His dessert "Camea", which features a crème brûlée with the thinnest crust and is profiled in panacotta, has long been regarded as the prettiest dish in town.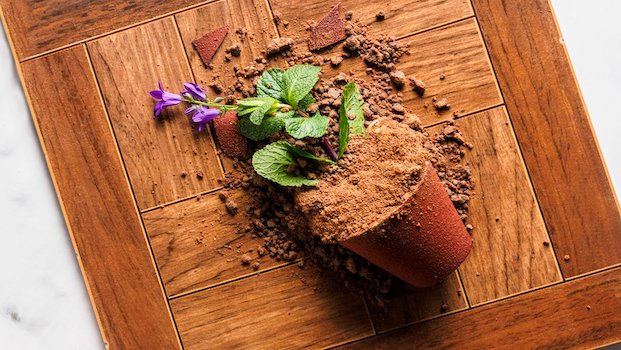 Mother's Favorite Flower
"Cococo '' has always integrated a variety of concepts, from simple foods like dumplings to more complex ones that are more associated with the fine dining format, thus the choice to split it into two concepts was not unexpected. Thankfully, New Holland's unusual space has allowed the restaurant to grow into Cococo Bistro, a casual Russian eatery, and CoCoCouture, a fine dining establishment.
CoCoCouture was named a "New Arrival of the Year" by the French rating La Liste 1000 only one month after it opened, and it celebrated its first birthday on December 17th of last year.
CoCoCouture impersonates a haute cuisine culinary performance, narrated by a pre-revolutionary aesthetic and childhood nostalgia from the Soviet past, with special attention to the presentation of the dishes, the chef's signature style.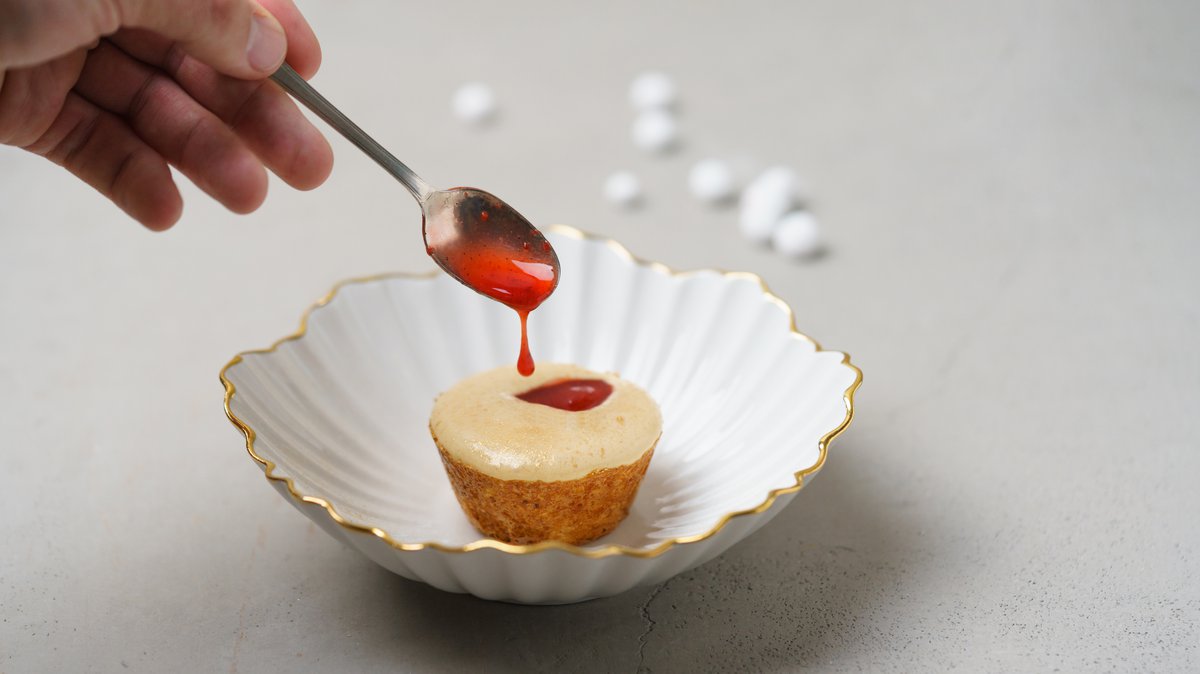 Igor Grishechkin retells the story with a new modern gastronomic interpretation, a new shape, unique plating, and surprising entertaining combinations. Shnurova has never imposed rules; instead, she and Grishechkin collaborate in a close partnership based on trust and risk-taking. 
Grishechkin goes deeper, twists, and deconstructs the familiar nostalgic taste to produce a modern-looking dish; russian products, modern procedures, historical context. Chicken and buckwheat, for example, might be presented as a cookie (a small buckwheat cracker with foie gras, chicken liver, and mashed apples) and served on a grandmother's starched crocheted napkin. Grishechkin employs non-hallucinogenic gray-pink fly agarics, as well as uncommon and exotic mushrooms found in the Leningrad region, such as Beefsteak Fungus and Lion's Mane. The iconic rooster-shaped lollipops on a stick, known as "petushok", are one of the oldest candies to appear. It's not a lollipop; it's an eskimo (a rich, milky ice cream popular in Soviet times): it's topped with a thin layer of salted caramel made from roasted chocolate and dehydrated chicken garum; it's a modern take on Guryevskaya kasha, a famous Russian dessert made of semolina that's presented as light as crème brûlée.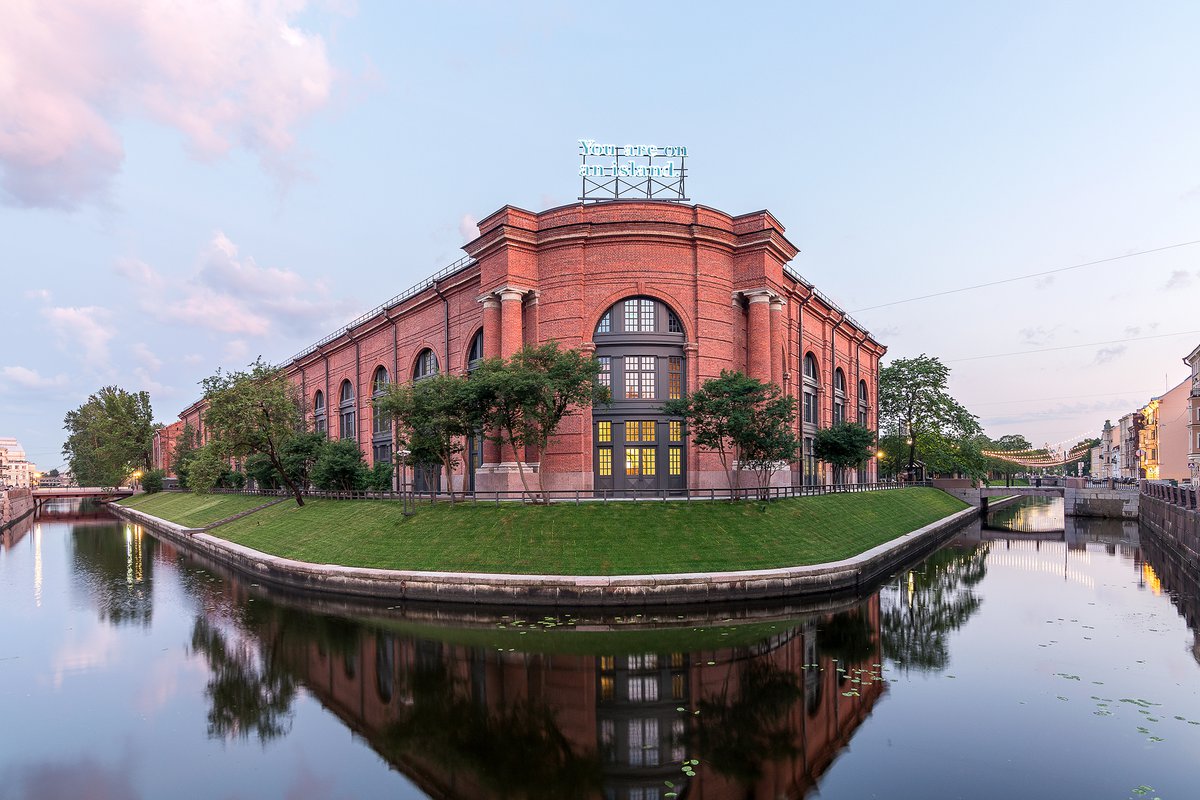 Shnurova, a proponent of a healthy living, has accomplished her ambitions in BIO MY BIO, which opened during the Russian government's full lockdown. She was inspired by the idea of removing all gluten, lactose, and sugars from the menu and presenting delectable and visually appealing dishes in a contemporary setting. The room honored Shnurova's design ambitions, with specific light coloristics and a flora pattern created by DA Bureau, and it embodied something halfway between a modern cafe and an art installation.
The project's philosophy was to draw people's attention to healthy eating habits and wellness by removing sugar, gluten, and lactose from the menu. Matilda Shnurova announced the closure of her cafe in October of last year, citing financial concerns. 
She once quoted Marina Abramovich, who said that failures are vital because a major blunder forces you to dig deep into oneself. However, you quickly return to life, to something else. If you're going to experiment, you should expect to fail.
She confesses that each year provides her strength, and that she feels more proactive and energetic as she gets older. 
She just announced the launch of her new project, "Black Swan," which is based on the concept of loving one's body. It will teach numerous activities devised by Shnurova and her trainer, such as ballet, stretching and gymnastics.